Domu 10% Voucher Sale, Kitchen Appliances Added!!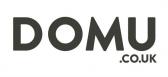 Calling all affiliates!
As you know Domu is hosting a huge clearance sale over the next couple of months and the products have changed!
There will be 5 main categories which we will be promoting, 1 every fortnight. The categories will be as follows:
·         Kitchen appliances
·         Kitchen accessories
·         Bakeware and cookware
·         Technology
·         Home & DIY
The category has now changed from kitchen accessories to Kitchen Appliances!
Remember we are running a 10% discount code with this clearance to help you affiliates get as much commission as possible.
The discount code will be: SAVE10
This category will be live between these dates: Wednesday 16th September to Wednesday 30th September (Subject to change)
All the content and banners will be created to accompany the category which is live on the sale, and communicated out every fortnight so you can keep your own content current. 
The link to the sale landing page is:
http://www.domu.co.uk/whats-hot
We look forward to working with you very closely over the next couple of months and enjoy the sale!!
Thanks,
Jossh and Mark
Domu Affiliate team
affiliateteam@domu.co.uk
01618335466
Tags: #discountcode #promotion #gift #voucher, #discountcode #vouchercode #promotion #