Domino's Pizza Programme - Re-opening Today!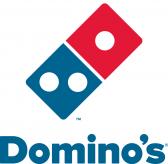 Hi Affiliates!
Domino's have some very exciting news for you!! It has been decided that the programme will be re-open starting today!
Domino's Pizza is recognised as the world's leading pizza delivery company. Our expertise and passion for delivering hot and fresh pizzas has earned us numerous awards and the loyalty of millions of pizza lovers around the world.
Why join the Domino's programme?
- Domino's Pizza now pays out to all customers!
- For every sale you drive you will earn 2% of the order value.
- Cookie Length - 30 days
- Regular promotions! We are currently running an offer 25% off a £25 spend!
Affiliate Requirements
Affiliates must have a completed Darwin profile, a full listing of their up to date contact details and the address (es) of the website(s) that they will be using.
In addition to this, affiliates must state how they intend to drive traffic and agree to a 30-day trial period once they are approved onto the programme.
For full details, please see Programme Terms.
Happy promoting!
The Domino's Pizza Team