Domino's Pizza Gourmet Range!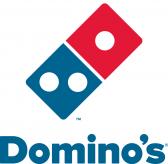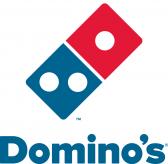 Hi Affiliates,
The Domino's Gourmet Range features a host of mouth-watering new toppings on a fresh thin crust base, hand-stretched using Domino's famous fresh dough, then covered in sundried tomato and garlic sauce and 100% mozzarella cheese.
The trio of pizzas includes:
Rustica – juicy chicken breast strips, naturally smoked bacon rashers, baby spinach and SunBlush baby plum tomatoes
Firenze – a firey combination of Ventricina salami, pepperoni and Peruvian roquito peppers
Florentine – delicious Greek feta cheese, baby spinach and SunBlush baby plum tomatoes
Four season - ¼ Rustica, ¼ Firenze, ¼ Florentine, ¼ SunBlush® baby plum tomatoes (No topping changes can be made to this pizza)
Creative is available in the account in various sizes to aid promotions.
300x250

468x60

Please get in touch should you have any questions.
Happy promoting!
Kind regards,
The Domino's Pizza Affiliate Team
Elaine.wan@affiliatewindow.com