---
Digital Home At Advanced MP3 Players
Find all of your digital home essentials at Advanced MP3 Players - ensure that you can listen to music in any room in the house with a range of products available at a great price!
Below is a selection of digital home products available online at Advanced MP3 Players, to see the full range click here.
The Flexson Desk Stand for SONOS PLAY:5 (2nd Generation), allows you to angle the speaker up or down for perfect acoustic alignment, plus optimises performance by minimising vibration.
Our Price £69.99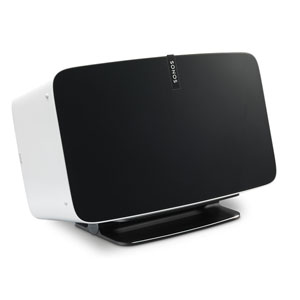 Utilizing lightweight aluminium and plastics, which makes it transit naturally in colour and look delicate in appearance.
Our Price £16.99
HIFIMAN, a leading designer/manufacturer of high performance headphones and portable audio products, announced their first on-ear headphone, Edition S, for music lovers on the go.
Was £229.00
Now £189.00
DragonFly Black is a USB digital-to-analog converter (DAC) designed to deliver cleaner, clearer, more naturally beautiful sound from any computer, smartphone, or tablet.
Our Price £89.00
Breathe new life into analogue masterpieces with DSD. Just hook-up the PS-HX500 turntable to your PC via USB, play a record, and capture every aspect of the vinyl with DSD 5.6MHz native conversion.
Our Price £449.00
Tilt it, swivel it, even hang it upside down! Flexson's bespoke bracket for the SONOS PLAY:1 allows you to wall mount your speaker in the ideal place to sound - and look - great.
Our Price £48.50
The Flexson Desk Stand for the SONOS PLAY:3 speaker is a compact, clever design that angles sound to your ear, minimises vibration and adds a stylish flair.
Our Price £34.99
Designed especially for the Sonos PLAY:1 Wireless Music System, the pair of Flexson Floor Stands can be used in a multitude of locations around the kitchen or living areas to heighten your listening experience by 82cm.
Was £99.00
Now £89.00
All computing devices—laptops, smartphones, Network Attached Storage devices (NAS drives), media servers, etc.—inherently generate a significant amount of noise and parasitic resonances.
Our Price £39.00