Diet Chef: Get Up To £50 Per Sale!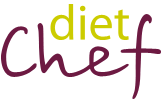 For the month of June Diet Chef is doubling commissions to all affiliates!
Diet Chef is the UK's leading Diet Delivery company, backed by a big TV, Press & Radio campaign running throughout the year. Over 100,000 Slimmers have now turned to Diet Chef to help them lose weight.
The great news is that Diet Chef is doubling affiliate commissions in June! For customers buying the most popular diet hamper - the 4 month option - Diet Chef will pay £50 per sale! For 3 month packages commissions go from £25 to £35.
Any questions please contact nick@barracuda-digital.co.uk
Tags: diet, diet chef, slimming, weight loss