Diamond Bracelets has just joined AWIN!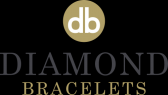 Hi guys,
Hope you are well.
Just wanted to get in touch regarding our newly launched programme, Diamond Bracelets.
A dedicated website solely to supplying diamond bracelets and diamond bangles. Diamond Bracelets launched their website with one purpose, to supply quality jewellery that they want to share with their customers.
On the affiliate programme we are offering a fantastic 4% CPA. Take a look at their website using this link: https://www.diamond-bracelets.co.uk/
Please do get in touch with any opportunities you have for us to look at or should we need to provide anything to get us live on site.
I look forward to working with you on the  programme Diamond Bracelets. (If you can't see the invite on AWIN please use this link: https://ui.awin.com/merchant-profile/15814)
Many thanks
Joe