Decibel Nutrition Programme Launches!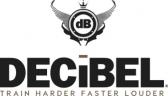 Hey,
We've just launched our new affiliate programme for Decibel Nutrition, a high quality protein brand with our famous Protein Water being the main attraction. With a background in Chemical Technology and Pharmaceuticals we've used our in-house scientists to create the perfect protein blend with emphasis on quality and taste. Our Protein Water is a fine example of this dedication to detail, being the first on the market to produce a powdered protein (not served by the bottle!) that mixes well and tastes good with water.
We offer commission up to 14% and we're looking for partners we can work with and invest in. If you have any exposure you think would suit our site we are always considering paid placements so please do not hesitate to get in touch.
We are also happy to offer commission increases and exclusives to everybody and almost anybody who would be happy to promote our brand!
Please get in touch at o.millar@ctidigital.com
Best,
Oliver