Dead Legacy - Special Summer T-shirt Promotion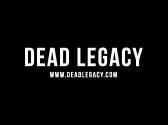 Hi Affiliates!
Total Digital are delighted to inform you Dead Legacy have launched a fantastic Summer Special!
Any 3 t-shirts for £60!
Below are a selection of new-in products, although the promotion applies to ANY 3 t-shirts!

This fantastic promotion represents a saving of £38.97 when buying 3 standard t-shirts!
The summer special will run until 31st August 2015.
More Info About Dead Legacy …
Dead Legacy is a premium clothing brand for those who like to stand out from the crowd and love fashion.
Dead Legacy have a strong portfolio of celebrity clientele reflecting the superior fit, outstanding quality and distinctiveness of their garments.
Here are just some of the reasons to promote the program ...
• 10% Commission
• Superb Range of Quality Products
• Fast Validation Period
• 30 Day Cookie
• Daily Updated data feed
• Full Set Creatives - attractive
• Best Sellers Product List Available
• No Leakage on Affiliate Traffic
• Affiliate Tracking Present on All Payment Gateways
• High Approval Rate
• Regular Affiliate Specific Communication Including Deeplinks
Dead Legacy offers …
• Free Delivery on Orders Over £30
• High Quality Premium Clothing for Fashion conscious Men and Women
• Follow Activity Directly Through our Blog Blog | Dead Legacy Clothing
• Permanent Sale Area
• Modern, Attractive Site – Clear Layout, Easy Navigation, Simple Checkout
• New products frequently added
Dead Legacy's Main Landing Pages …
• Men
• Women
• Sale
We place a great deal of importance in working closely with our affiliates. If you would like anything specific such as a custom graphic, to discuss any bespoke promotional opportunities or any aspect of the program please do not hesitate in contacting us. We are always happy to help!
Kind regards
Tracy Lane
Total Digital
tracy@totaldigital.co.uk