Day & Evening Hotel Bookings with 10% off code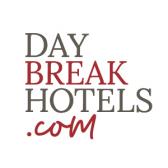 Hi
If you are looking for something a little different this October then you should look to be pushing Daybreak Hotels.
Shaking up the travel industry they offer hotel use for the day or evening across major cities in the UK, Europe, USA and Australia.
For October there is a code running for new customers to get 10% off their booking so its even cheaper to utilise a hotels facilities for the day
AUTUMN10 - 10% off your first booking
T&C's: New customers only. Discount only available on UK hotel bookings
The code is just for the UK hotel bookings but we do track and pay commission on all country hotel bookings so welcome international affiliates & traffic too.
Check out some of the UK Hotels you can book for the day below and get in touch if you have any suitable promotional opportunities as the hotels are perfect for day trippers going to the city to shop for Christmas
Thanks
Chris & The Daybreak Hotels Team
chris@clockworkaffiliates.com
Tags: day use hotels, hotels, hotels for the day, hotels for the eveing, International Hotels, uk breaks