---
Cycle Racks At ESE Direct
ESE Direct are delighted to bring you their Cycle Rack range this week. This brilliant range gives your workforce and colleagues the perfect way to store their bicycle during the day and helps encourage healthy lifestyles amongst employees. Below we have picked out some great examples from the Cycle Rack range, but to view the full range please click here. 
Designed to be wall mounted these Heavy Duty Adjustable Cycle Racks are ideal for use outside of business premises to store cycles for visitors and staff. Both the single and three bike racks are manufactured from heavy duty steel before being zinc plated to avoid corrosion for a long life and clean look.
Our Price from £18.95 (ex.VAT)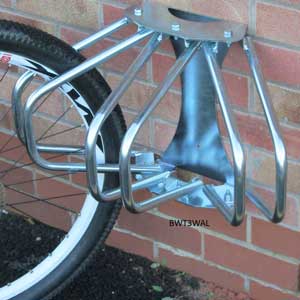 The Heavy Duty Vertical Cycle Racks are designed to offer a wall hanging storage for bicycles where space is at a premium. Ideal for apartments, flats or warehouses where you want to stores multiple cycles off the ground. The product comes supplied with mounting brackets and all fixings required to get you started.
Our Price from £30.76 (ex.VAT)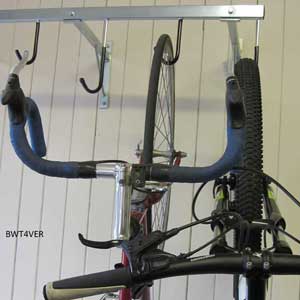 Tubular cycle stands are a common sight all around the UK, their simple design means installation is incredibly easy and the one piece construction helps to protect against damage and vandalism.
Our Price from £38.34 (ex.VAT)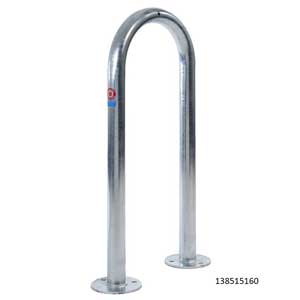 Many organisations are now encouraging their staff to use greener forms of transportation such as bicycles to get to and from work, in order for people to use bicycles it is essential they have somewhere secure to safely store their bicycles.
Our Price £35.38 (ex.VAT)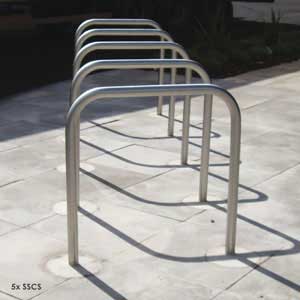 Cycling to work is becoming more and more popular and businesses are in danger of creating an eyesore with a jumble of bikes being parked haphazardly. Bicycle racks for 3, 4 or 5 bikes will persuade employees to leave their cars at home, knowing they have a safe and secure place to park their bikes.
Our Price from £33.76 (ex.VAT)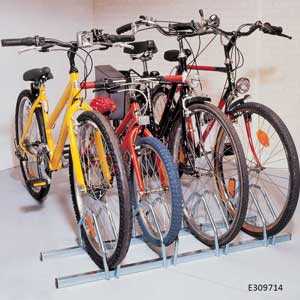 The safety of everyone's bikes is vital, which is why it is important to invest sufficient money to ensure they are securely locked up. These specially made bike racks are the perfect solution, offering the capacity to hold five bicycles at staggered heights.
Our Price from £74.10 (ex.VAT)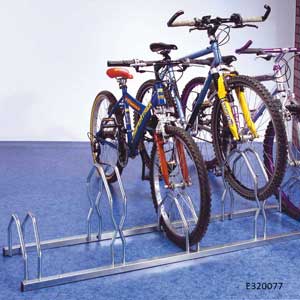 Encourage your staff and visitors to use greener forms of transportation with these post mounted bicycle storage racks, manufactured from galvanised mild steel bar & tube these racks are constructed to BS EN ISO1461 standard (British Standard for the treatment of iron and steel).
Our Price from £34.87 (ex.VAT)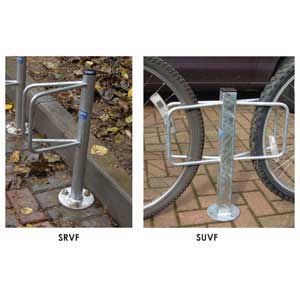 Nowadays many people are choosing to take alternative methods of transport, from bicycles and buses to motorcycles and mopeds to get around. As a result its essential that business owners and councils provide the parking facilities that maybe needed.
Our Price from £98.04 (ex.VAT)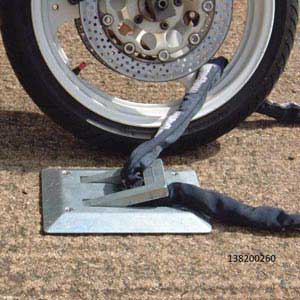 Suitable for wall mounting on most walls this wall mounting cycle rack is perfect for use where space is at a premium. Suitable for storing up to 2 bicycles these hanging cycle racks can be mounted at ground level or positioned higher up on a wall to enable the spaces below to be utilised.
Our Price from £18.76 (ex.VAT)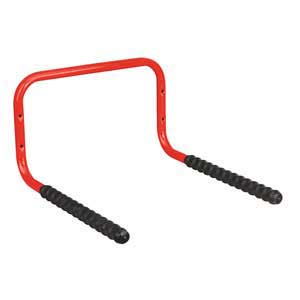 For any cycling enthusiast a cycle carrier that is simple, easy to fit and most importantly robust is essential. With this cycle carrier you can easily transport up to 3 bicycles, the fixing straps and foam rubber tubes help to protect your vehicle and bicycles from damage during transport and the adjustable arms fold flat for easy storage between use.
Our Price from £52.82 (ex.VAT)