---
Cyber Monday Deals from Cuckooland
Get your hands on some fantastic deals this Cyber Monday with up to 70% off at Cuckooland. A wide range of offers from unique products for your home ro quirky gifts for Christmas.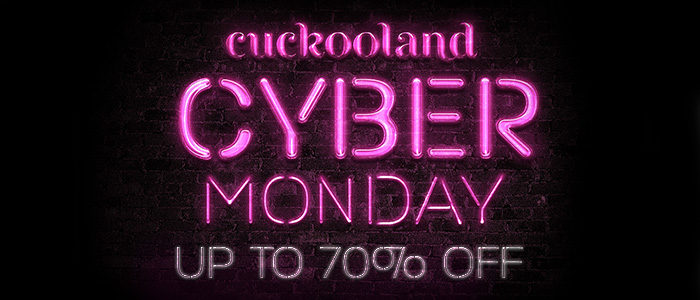 See our top picks below or take a look here for the full range, but hurry as offers end tonight!
Our new Neoprene Hot Water Bottle in Purple is Winner of the 2013 Design Plus and 2013 Solutions Awards.
Was £34.95
Now £24.95

Our Vinyl Revival Retro Record Player! The showstopping GPO Attaché Retro Record Player in French blue suitcase design has built in speakers and it's vintage carry case makes it easy to listen to your favourite vinyl wherever you are.
Was £84.95
Now £59.95

This amazing, luxury Kids Teepee Cabin Bed from Woood is the ultimate designer feature bed for any kid's room.
Was £395.00
Now £345.00

Our beautiful Julian Bowen Wooden Day Bed is a charming, yet practical piece of childrens bedroom furniture.
Was £299.00
Now £239.00

This stunning children's house cabin bed will transform your kid's bedroom into a stylish role play destination.
Was £545.00
Now £495.00

Light up any room with this Coco ceiling lamp with stylish ivory finish.
Was £95.00
Now £65.00

Feel nostalgic with this Retro Phone in metallic chrome - a quintessential British telephone and 60's style icon. Why not have a bit of eccentricity in your life?
Was £49.95
Now £39.95

Who says you need to leave the house to go camping? The fantastic new Spot Bed with Teepee Frame from Vox is the perfect unique kids bed for little adventurers and wannabe nomads!
Was £395.00
Now £365.00