Cyber FUNday has arrived, up to 50% OFF & 25% OFF Full Price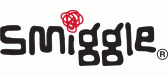 Don't miss #CyberFUNday at Smiggle...
Get up to 50% OFF over 200 of our BEST Christmas Gifts + Free Delivery on orders over £30.

The Cyber Monday offers will be running online from today until Monday 26th.
Supporting Assets:
To support the campaign we have published a full suite of shiny new Cyber Monday specific banners and text links and even Social Media tiles – go have a look, there are a quite a few to choose from. The recommended campaign URL to use is: http://www.smiggle.co.uk/shop/en/smiggleuk/ as this will best reflect all the offers running during the event.
Head over to www.smiggle.co.uk today to check out some awesome deals!
Other 'bright offers' running during the event include:
That's Christmas all wrapped up!
Tags: Black Friday, cyber monday