Curtains, Blinds and Decor: Save £9 on all orders over £99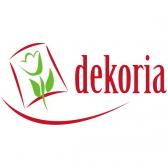 Hello Affiliates,
Dekoria's new discount code is live until 31st December! Promote our great new offer: £9 discount off all orders over £99 across the website, including (but not limited to) our Scandinavian-inspired Christmas and winter textiles collection for a warm and cosy home.
Code: DECEMBER16
Exp: 11:59pmon 31/12/2016
Please get in touch on ali@dekoria.co.uk if you have any questions about this offer.
Wishing you a great December with Dekoria,
Dekoria Team
Tags: blinds curtains voucher, blinds discount, blinds discount code, blinds voucher, blinds voucher code, Christmas, curtains discount, curtains discount code, curtains discount codes, curtains voucher, curtains voucher code, discount, discount code, discounts, home, home and garden discount, home and garden saving, home and garden voucher, savings, special offers, voucher code, voucher codes