Cupid's Finest - Vaelntine's Day Flowers Collection at Serenata Flowers
---
Cupid's Finest - Vaelntine's Day Flowers Collection at Serenata Flowers

Check out the Cupid's Finest Valentine's Day Flowers Collection available at Serenata Flowers.
Valentine's Day is the perfect opportunity for you to show your affection to a loved one.
Click here to find out more.
Say those three words she's been waiting to hear: Dozen. Red. Roses. The classic romantic gesture will make your intentions clear.
Was £29.99 Now £24.99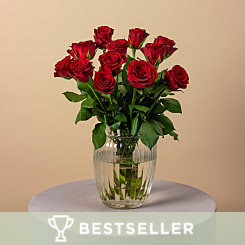 Mon Dieu! Rouge Roses.. aromatic Lily.. blushing pink Carnations.. irresistible romantic appeal... there can be no doubt mon ami! This is the work of the Scarlett Pimpernel......
Our Price £39.99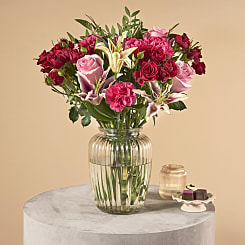 "My bounty is as boundless as the sea, My love as deep; the more I give to thee, The more I have, for both are infinite." William Shakespeare, Romeo and Juliet. Starring in this remake of the classic: dozen of passionate red Roses and purple Stocks embraced by a foliage of Eucalyptus leaves.
Our Price £49.99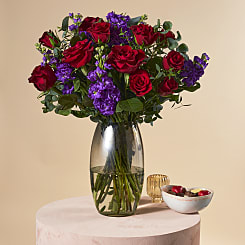 Don't spend your days searching for life's eternal verities - there's a faster way to find them. Take the first step to discovering the secret by sending an arrangement of seductive rouge, red and pink roses embraced in the cool, strong arms of Eucalyptus leaves.
Our Price £49.99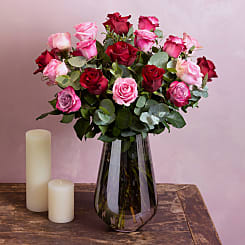 It's said that the French are the best in the world when it comes to romancing the ladies... If you want to step up and prove them wrong then this divine bouquet of luxury red Roses will be a good start in the right direction.
Our Price £29.99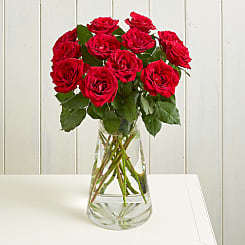 The vibrant red roses watch over the delicate scattering of Gypsophilia, like a Prince watches over his Princess, these are the things dreams are made of.
Our Price £39.99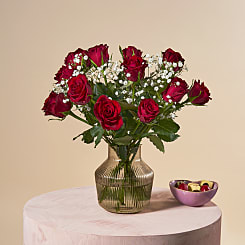 The quality of love is not strained; it cascades as velvet petals from the heart. Liberate your emotions with 36 goddess-given scarlet Roses contrasted like a true floral masterpiece with lime green Vibernum and Eucalyptus leaves.
Our Price £99.99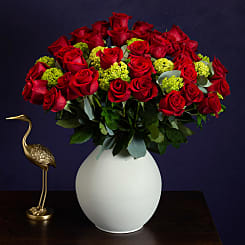 Blushing shades of dusky pink flowers make a serene display of effortless elegance. With beautiful Lily flowers, classic Roses, frilly Carnations, delicate Alstroemeria and sweet pink Gypsophila, this pretty arrangement has all the Perfect Pinks.
Was £29.99 Now £24.99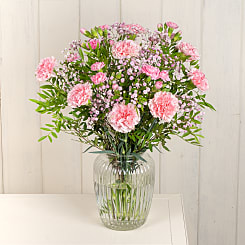 Spot a rainbow on a cloudy day. Give a hug when they expect a handshake. Send flowers when they only expect a thank you note. This joyful cocktail of Lilies, Stocks, Asters, Solidago and Roses will arrive effortlessly in their home through the letterbox.
Was £39.99 Now £29.99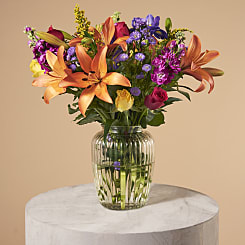 If your passions are fiery and your affection is true, don't settle for an empire when only the world will do. Each magnificent flame-yellow, ravishing red and blushing pink rose in this illustrious hand made bouquet represents a continent of love afloat in a tumultuous sea of burgundy Astrantia, pink Lisianthus and Eucalyptus leaves.
Our Price £99.99