Culture Vulture Direct - Summer Sale Up To 50% Off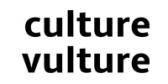 Hi all,
The Culture Vulture Direct summer sale is now live! with up to 50% off a wide range of products!
Please could you update their merchant page to reflect this. Additionally if there is any additional exposure opportunities available then please get in touch and we can look at CPA icnreases in return, please email: Christopher.Ratcliffe@twentysixdigital.com
View the full sale here:
http://www.awin1.com/cread.php?awinmid=5905&awinaffid=!!!id!!!&clickref=&p=http://www.culturevulturedirect.co.uk/sale-deptsale_pg1/
PLUS
Get 10% Off Orders with code SS10
Starts 01/01/2015
Ends: 31/07/2015
Code: SS10
T&C's: Cannot be used in conjunction with anyother offer.
Please update their promotion copy on your websites to display this.
Happy Promoting!
Promotional Tools:
Culture Vulture have a wide variaty of Banners in multiple sizes available from the AWIN interface (if you require a specific size, please get in touch)
If you are not currently joined to the Culture Vulture Affiliate Programme and would like to join, please click here
Contact Us:
If you have any queries or just want to know a bit more about the programme, then please don't hesitate to contact us
Best regards,
culturevulture@twentysixdigital.com
Chris Ratcliffe
Follow 26affiliates