---
Cosy Ladies' Slipper Socks Available at Sock Shop
Wonderfully Cosy Ladies' Slipper Socks Available at Sock Shop.
Click here to find out more.
Cute and cosy, with a super-soft brushed inner, these Elle Gift Boxed Cashmere-Like Slipper Socks will be warmly received by anyone who is given a pair. The thick, snuggly socks are made for padding around the home, with a patterned anti-slip grip surface on the soles and elasticated ankles to keep them securely on your feet.
Was £7.99
Now £3.99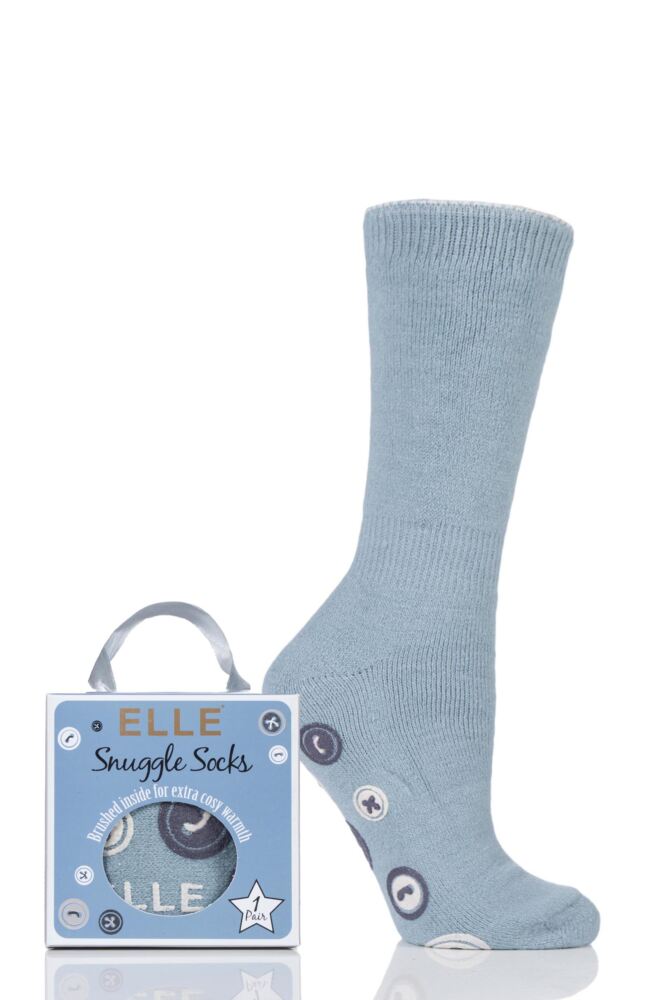 Your feet will stay warm as toast with these supersoft thermal bed and slipper socks.
1 pair has the pretty design bottom grippers, while both pairs come complete with the Elle logo.
Make sure you stay protected and safe even on polished floor surfaces, while the sumptuous soft and fluffy insides keep your feet cosy on those chilly winter evenings.
Now £9.99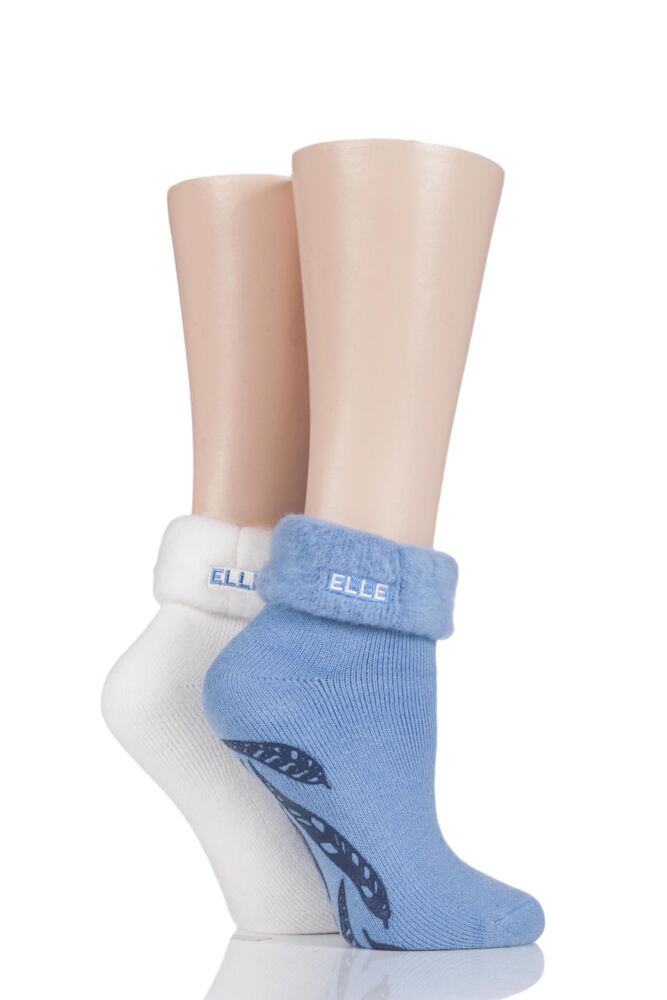 The style that all the popular Totes Toasties are based on, these are the Totes Originals Slipper-Sox, the soft, snug home socks that you slip for comfort and warmth while relaxing. The thick wool blend keeps your toes cosy as you unwind after a long day out in the world.
Now £8.99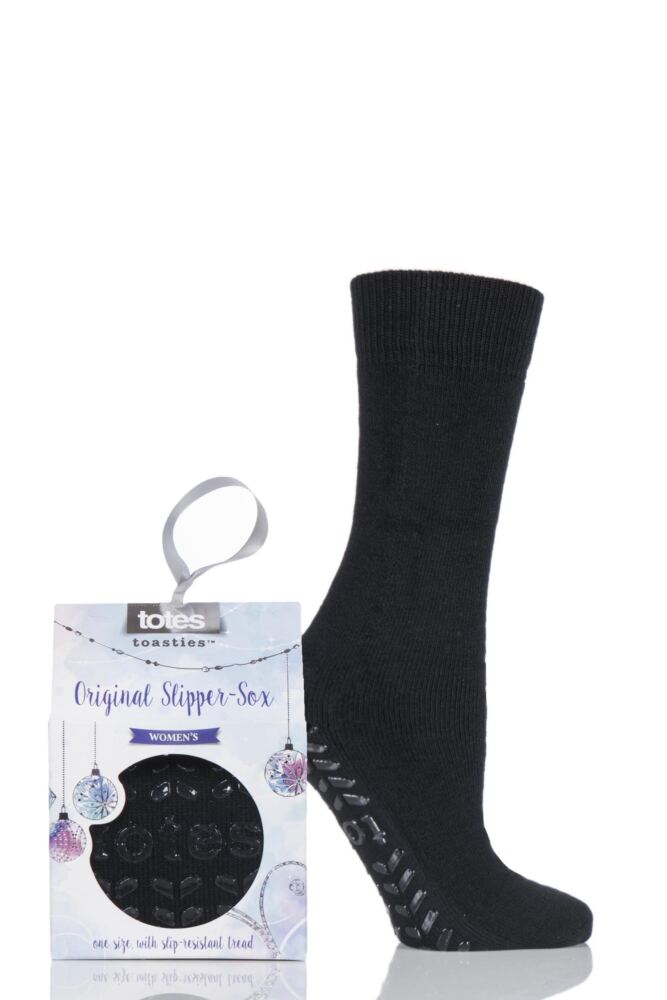 Although these soft and slubby home socks have a chunky hand knitted look and feel, Elle Space Dye Slubby Cable Slipper Socks are made with a bright fashionable mix of acid and natural colour combinations that could only come from a designer name.
The silky and warm mixed shade yarn used for these socks creates constant texture and colour shiftsall the way from cuff to toe for stylish looks, while heart shaped anti-slip grips on the soles provide a pretty way to stay safe and skid-free on polished or tiled floors.
Now £9.99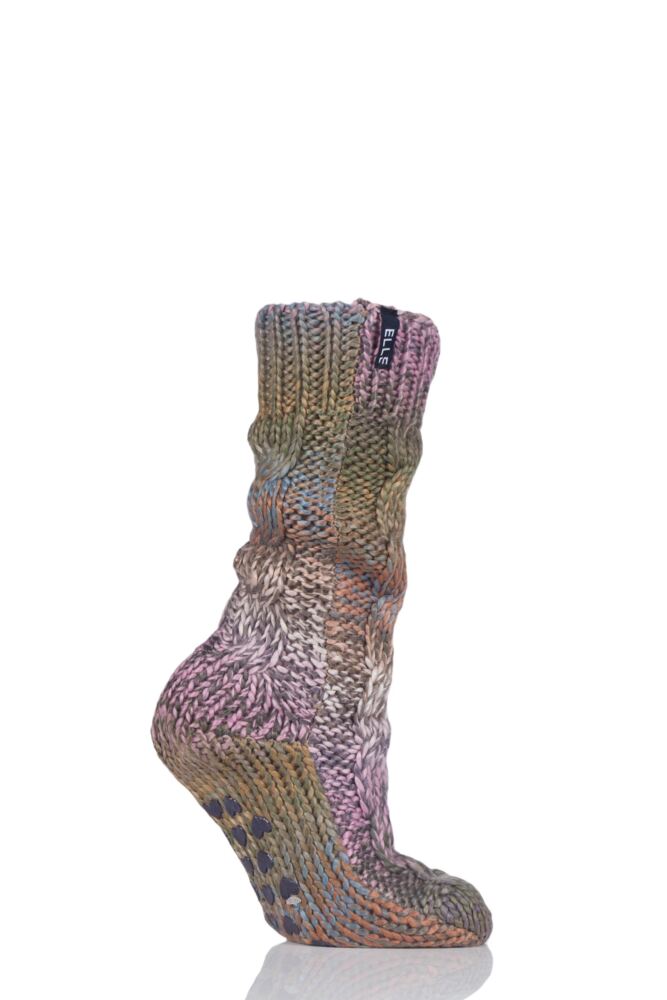 Nicknamed 'Heavenly Home Socks', you'll understand why when you pull on these gift boxed Elle Wool Blend Zig Zag Slipper Socks. Each pair is delightfully soft and thickly made, with a deliciously cosy brushed feel, made to snuggle down happily with.
Elle Wool Blend Zig Zag Slipper Socks have a zig-zagging anti-slip pattern on the sole that helps feet grip, instead of slide, on polished floors and tiles – superb for those late night runs to the kitchen fridge! In a small gift box with satin carrying handle, these socks make for a great little present.
Was £8.99
Now £4.49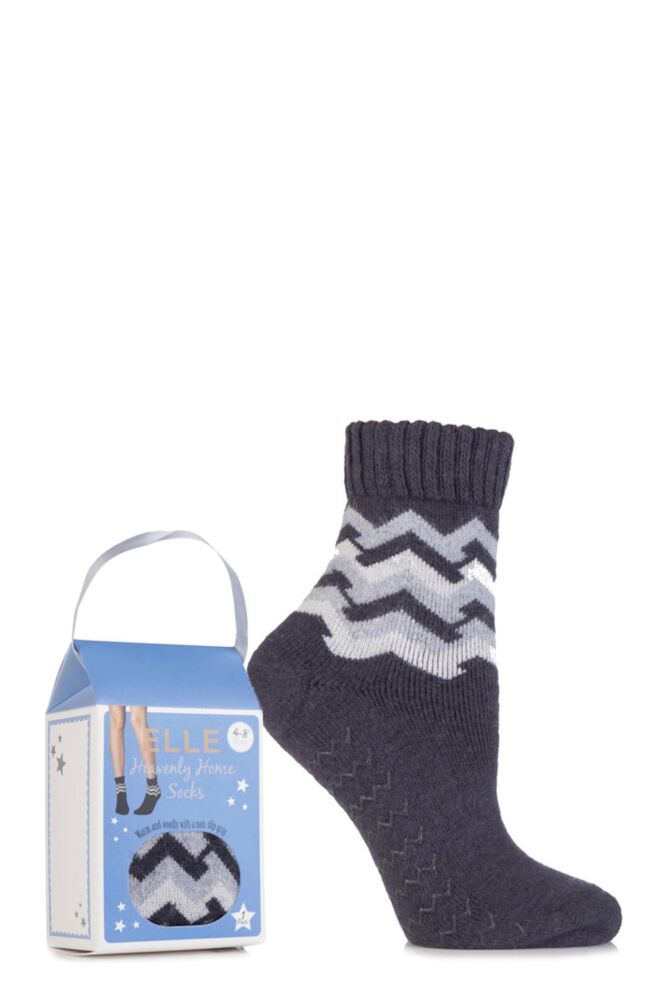 You can't relax when your feet are cold, so why suffer? Pull on a pair of our ladies SockShop Heat Holders Ankle Slipper Socks when you get home and stay cosy with the special, ultra-soft intensely brushed inner lining cleverly taking every bit of released heat and keeping it next to your skin.
These thick, cosy ankle socks use the same fabric technology as the acclaimed Heat Holders socks but this shorter length, and incorporate textured slip-resisting treads on the soles.
Now £8.99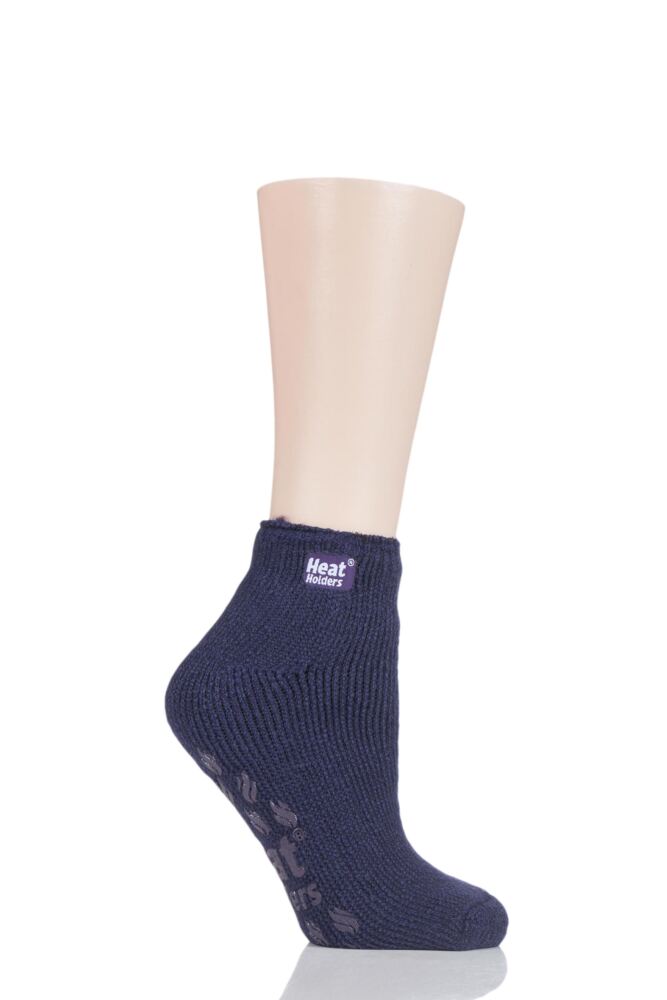 Fancy an indulgent night in? Pamper your feet in soft, silky Elle Spotty Slipper Socks, made from a 'must feel' luxury blend of viscose and wool, in a fun polka dot pattern.
These comfy mid-calf length lounging socks are made to care for your feet and have a full loop pile cushioned inner for added warmth and softness.
Tacky-feel soft anti-slip grip studs on the sole will help protect you from unexpected skids on tiles, polished and laminate floors when you're on the way to the kitchen for a sneaky late-night snack.
Was £9.99
Now £4.99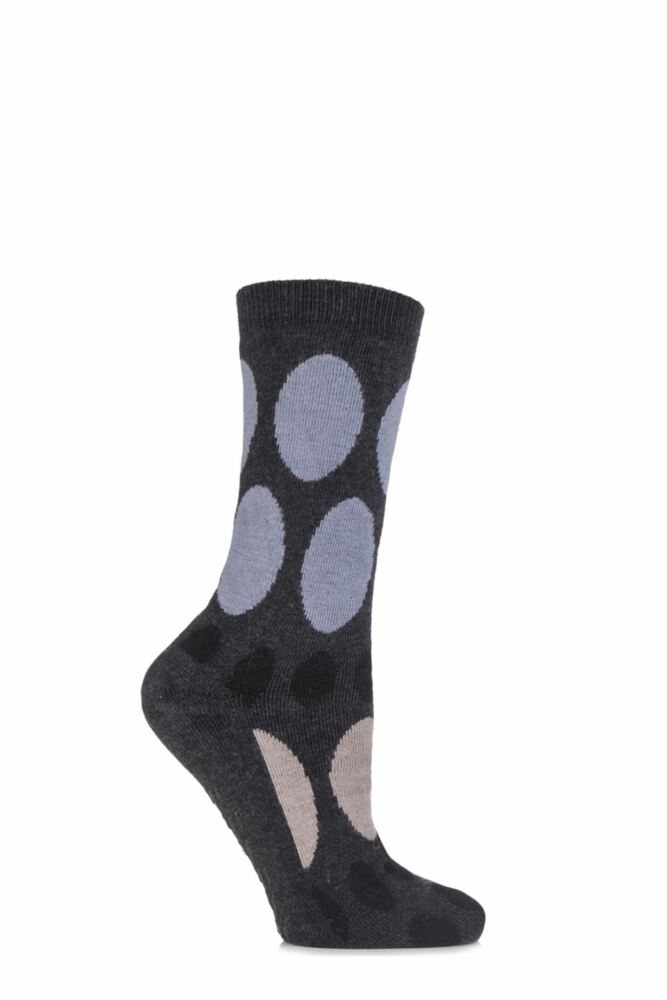 Elle describe these cosy, fully cushioned socks as 'Heavenly Home Socks' and it's hard to disagree when both pairs are so blissfully soft! In this twin pack of Elle Wool Blend Spotty Bed and Slipper Socks, you have all the comfort you need to take you from kicking off those work shoes to having to put them on again the next day – which might be harder than you think.
Now £9.99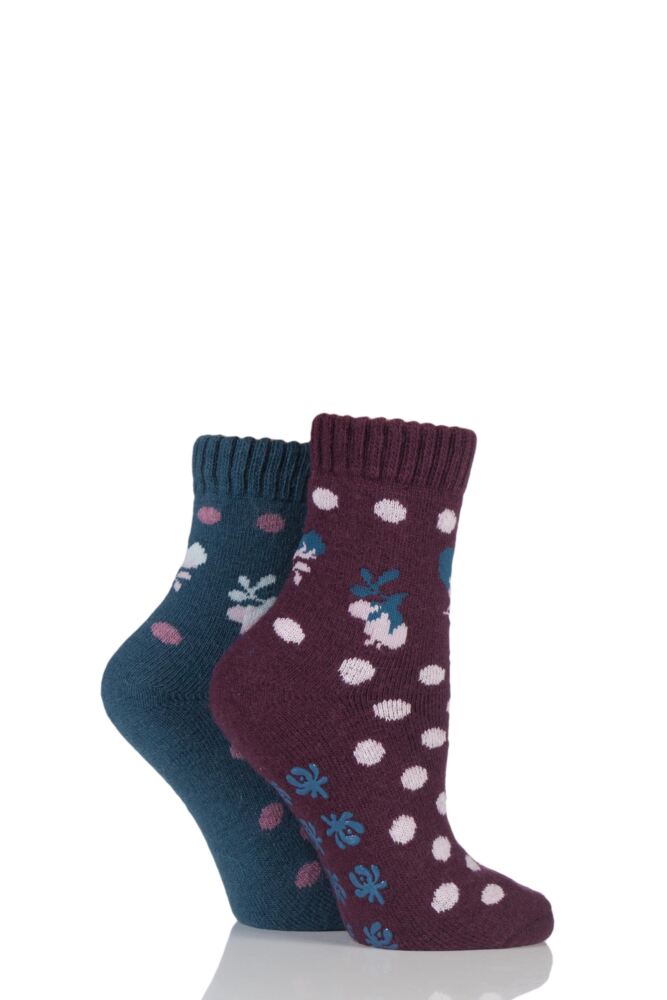 Oh, just how sweet are our SockShop Snugsoles Fluffy Bed Socks? Ideal for snuggling down for the night, they are made with a beautifully silky and super-soft fluffy fleece and ever-so lightly elasticised so they're secure but not tight for a comfortable fit.
With eight styles to choose from, you get two pairs in each pack; a bright, cute, novelty design pair, plus a contrasting pattern with either spots or stripes decorating them. We love these Snugsoles Bed Socks here at SockShop, and in fact, we're all feeling tired already… while we take a doze, why don't you take a look at the rest of this lovely little range. It's OK, we can wait!
Now £5.99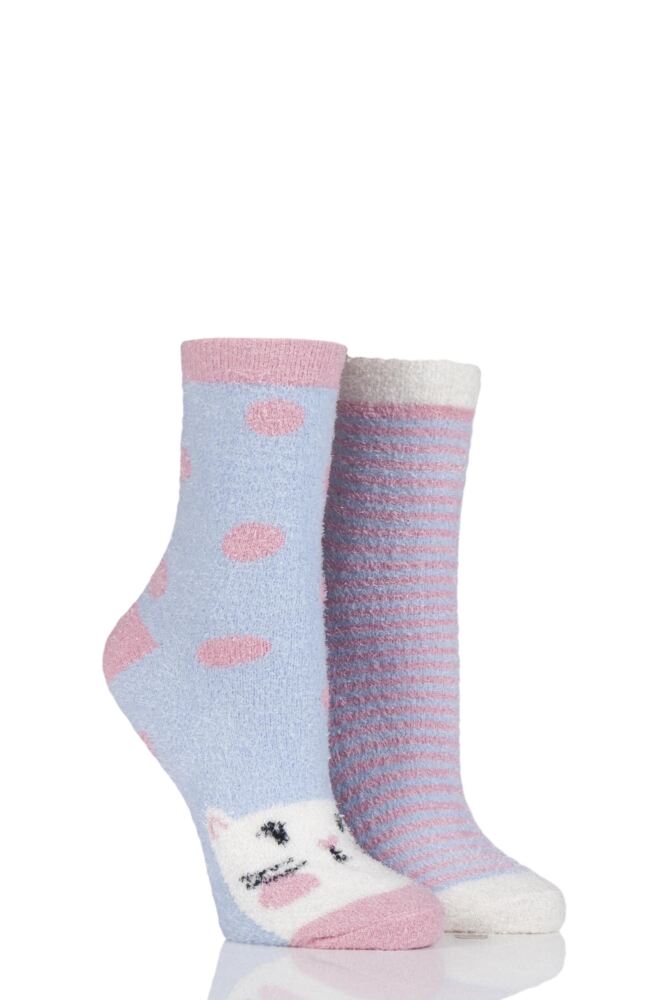 Thick and soft with a cosy brushed finish, Elle Wool Blend Zig Zag Slipper Socks are ideal as a relaxing accompaniment to an evening in. The home socks have a cushioned feel and attractive two-colour zig zag patterning on the ankles, along with a non-slip tread on the soles to keep you safe on polished floor surfaces.
The socks are made with a mix of wool and other fibres for warmth and softness.
Was £7.99
Now £3.99