Comfy and Stylish Ladies' Gift Sets Available at Sock Shop
---
Comfy and Stylish Ladies' Gift Sets Available at Sock Shop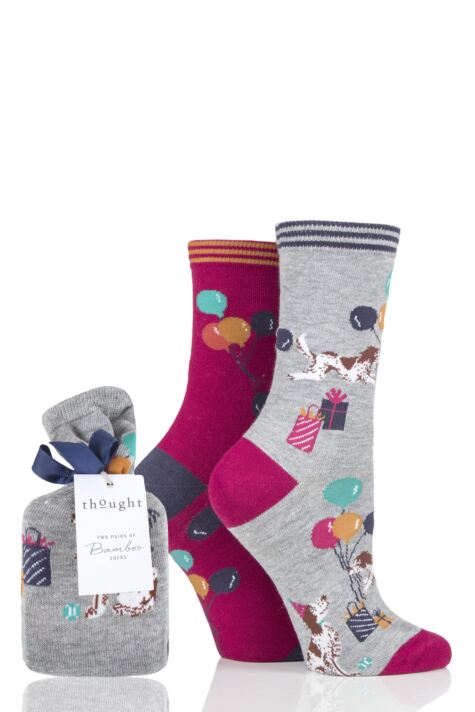 Comfy and Stylish Ladies' Gift Sets available at Sock Shop.
From fun novelty designs to chic patterns, snuggly slipper socks and even extra special sets including candles, mugs and hot water bottles, this selection of ladies' gift sets makes perfect presents for birthdays, Christmas or just a little treat.
Click here to find out more.
All packaged up and ready for gift giving, these ladies ankle length Pringle Gift Boxed Louise Plain and Argyle Cotton Socks come in a high quality, matte finish magnetic closure box with satin ribbon and gift tag, and the socks aren't bad either!
Our Price £8.99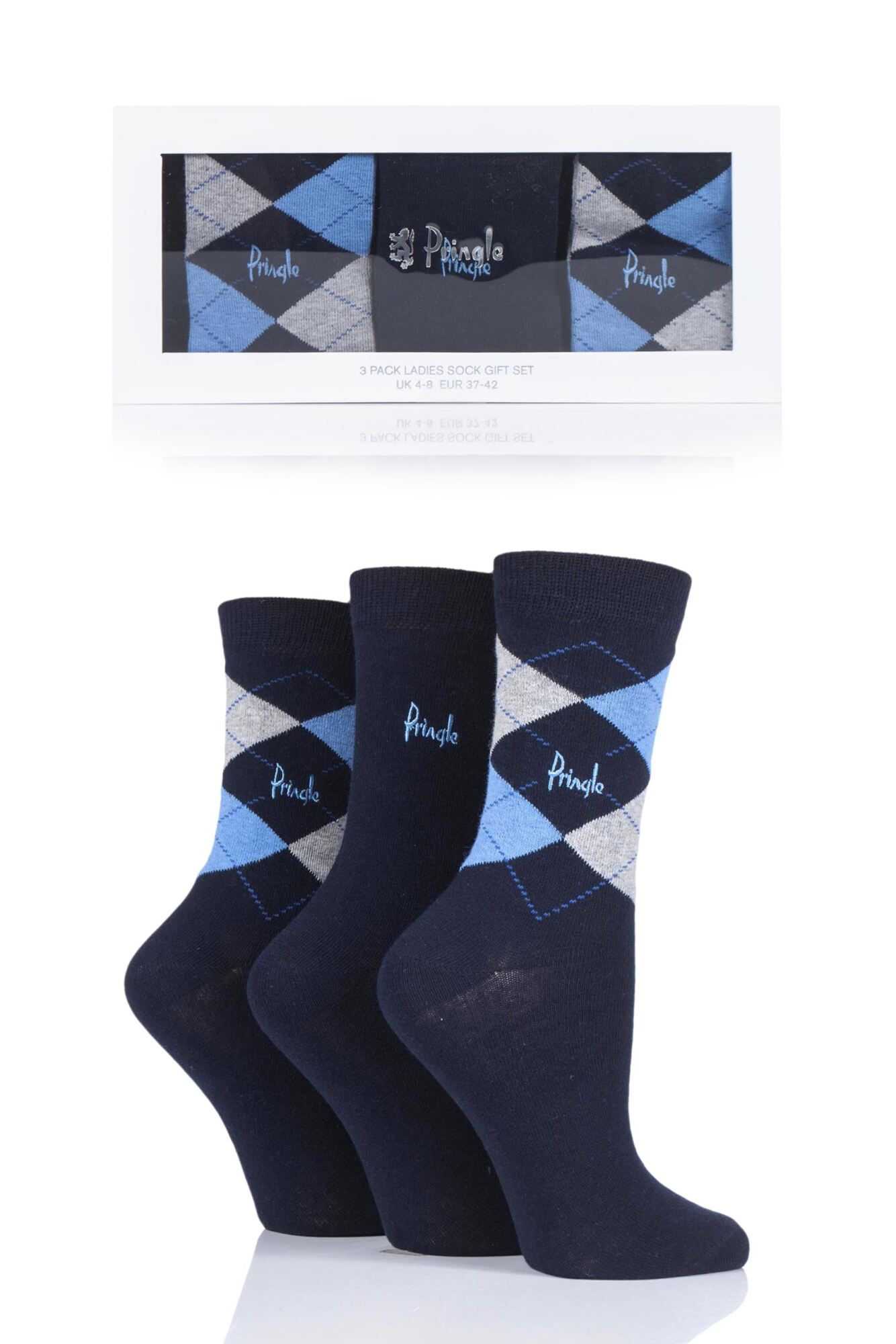 Every dog has its day – and that day will be a great one if these Thought Eve Party Dog Bamboo and Organic Cotton Gift Bagged Socks are anything to go by!
Our Price £12.99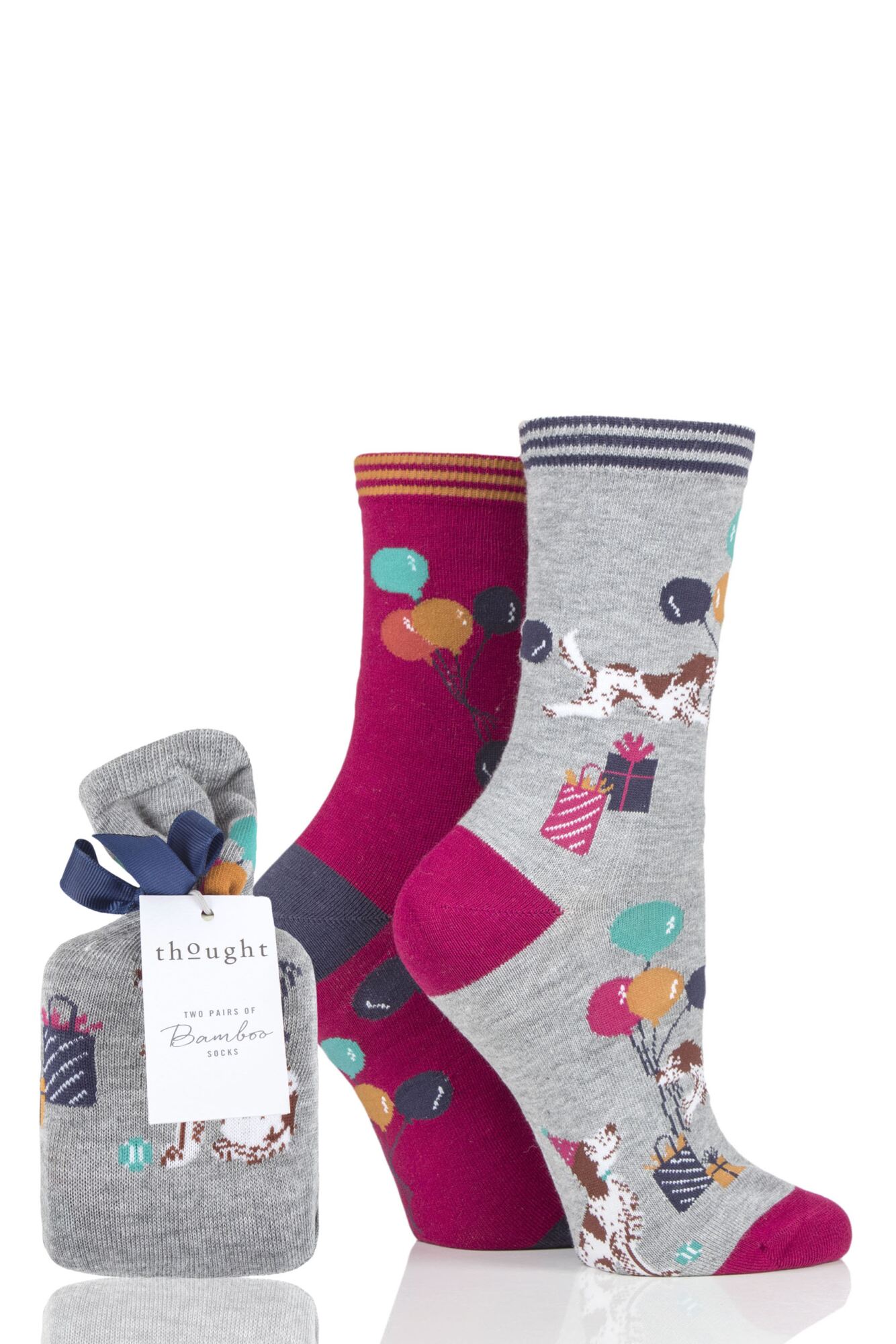 Presented in a cute, almost-unbelievably small box, these lightweight, fine, soft and smooth Thought Bamboo and Organic Cotton No Show Socks are low top shoe liners that keep you looking sleek, stylish and 'sockless'.
Our Price £4.99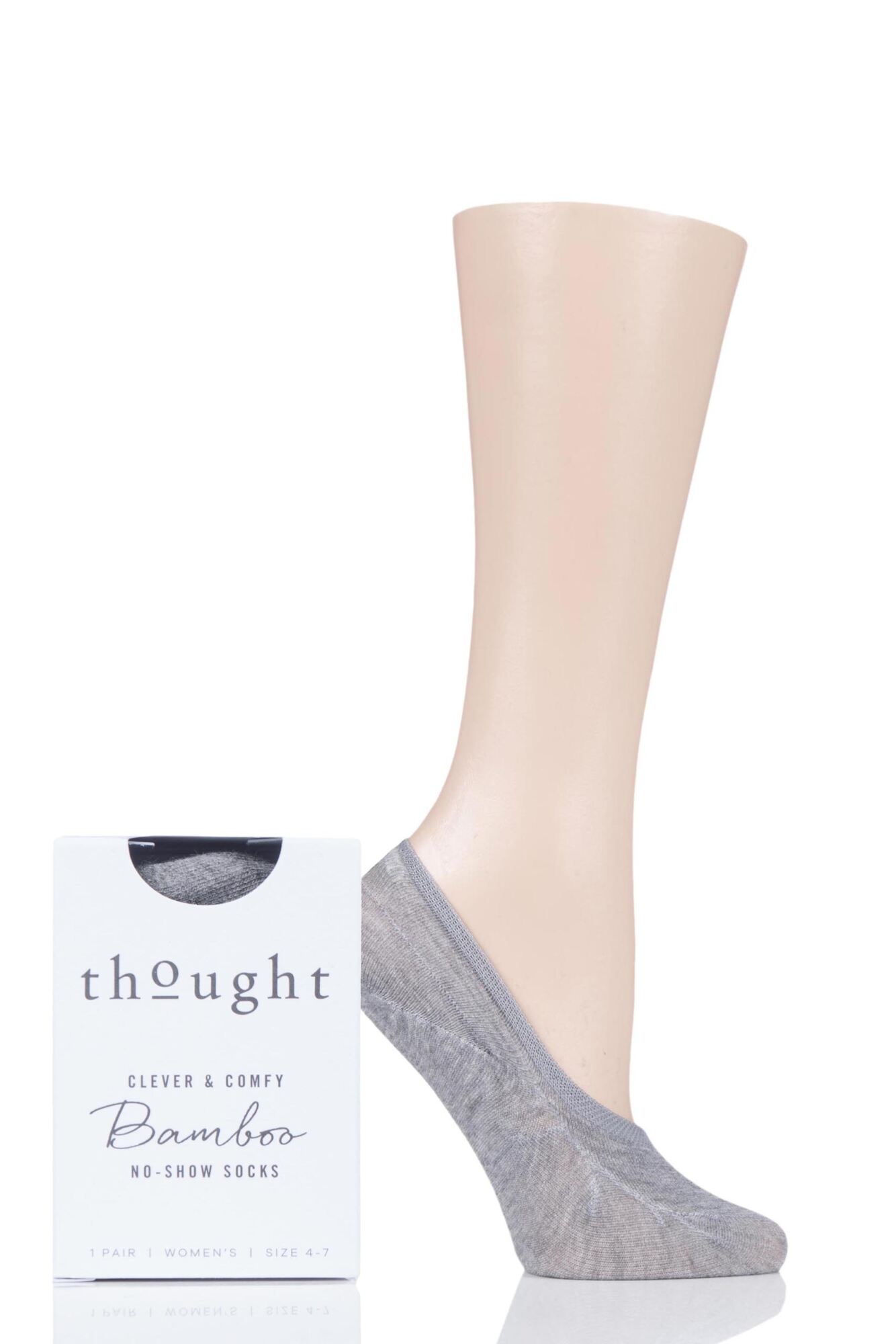 Smart, sheer 15 denier ankle socks in a four-pair pack that includes three sizes of polka dot and a plain weave, each pair of these Pringle Spotted Pop Socks is smooth and gives a even matte appearance to your feet and ankles.
Our Price £6.99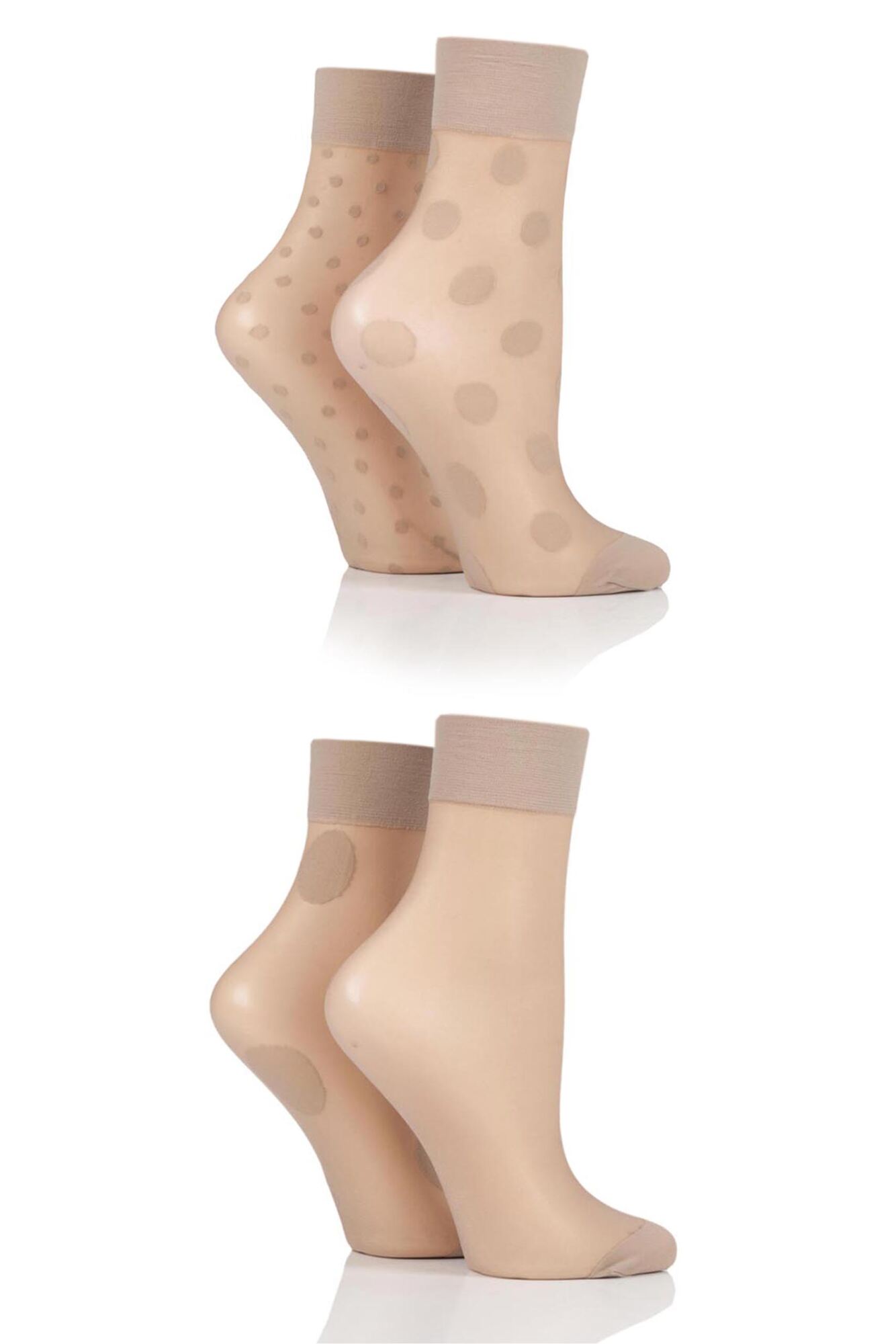 The holidays are coming... and so is the time to exchange gifts. If you know someone who can't live without a bottle of Coke in the house, why not give her a set of cotton rich Coca Cola Santa Design Gift Boxed Socks?
Our Price £8.99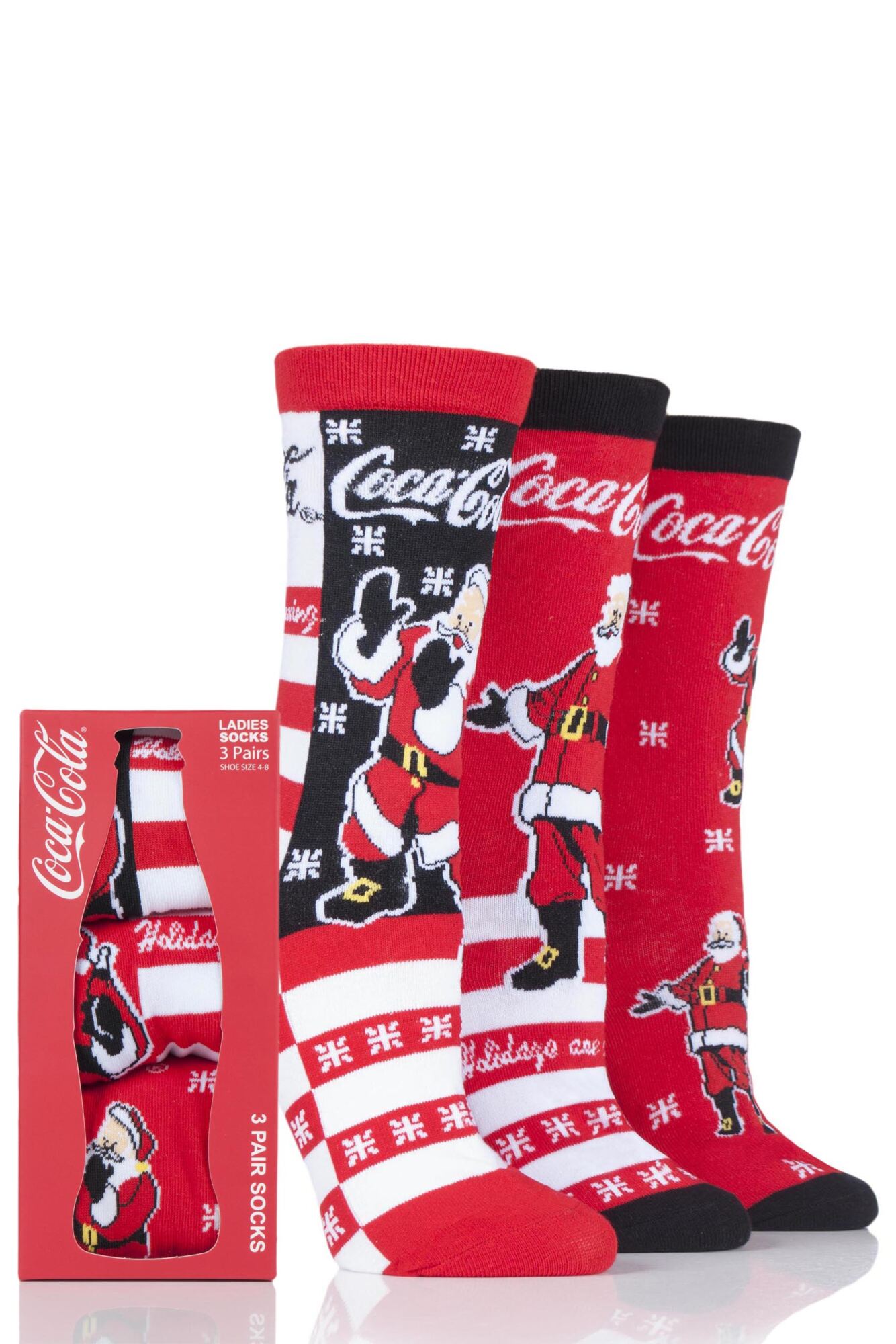 With a mix of tufted bouclé and sparkly fleece yarns, embroidered details and cute ears, these characterful, fun novelty ladies Totes Cosy Animal Striped Socks are simply delightful.
Our Price £13.99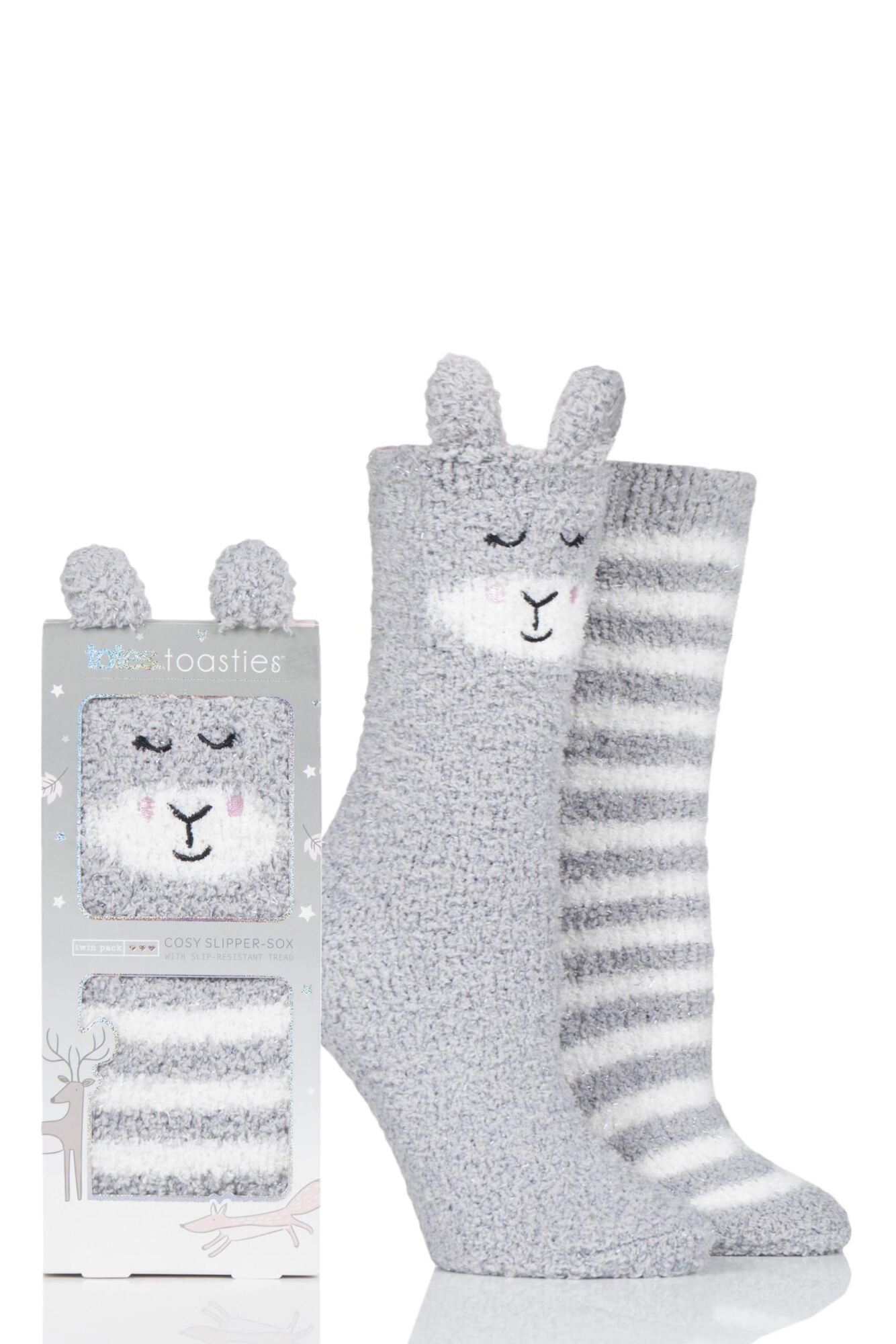 With a blissful-looking alpaca on a beautiful blue background, set atop a stack of suitcases, our SOCKSHOP Lazy Panda Bamboo Alpaca My Bags Gift Boxed Socks will make you smile, and keep you comfortable too, with a soft, bamboo rich blend of fibres for a smooth feel.
Our Price £4.99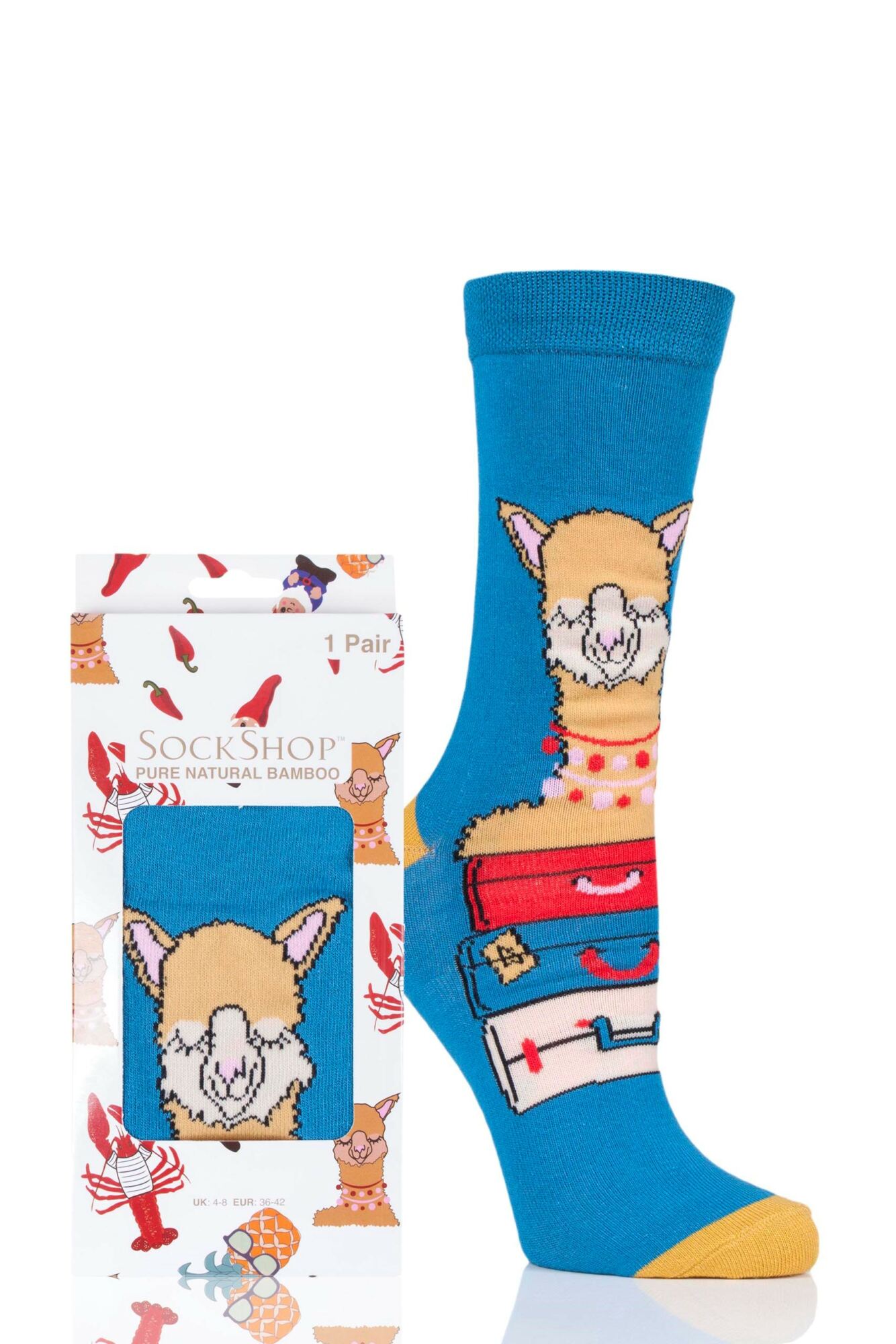 With designs featuring breeds including the Dalmatian, French Bulldog, Pointer and Dachshund designs, and all with polka dot detail cuffs, these colourful, creative Thought Dogs Bamboo and Organic Cotton Gift Boxed Socks are a striking set of ladies' socks.
Our Price £24.99
Convenient in a colourful, gold-detailed gift cube with 'tag' printed on it for you to personalise the present, our SOCKSHOP Wild Feet Gift Boxed Novelty Cotton Socks are triple pack sets of quality made ladies ankle length socks available in three different designs — foxes and hedgehogs and leaves.
Our Price £8.99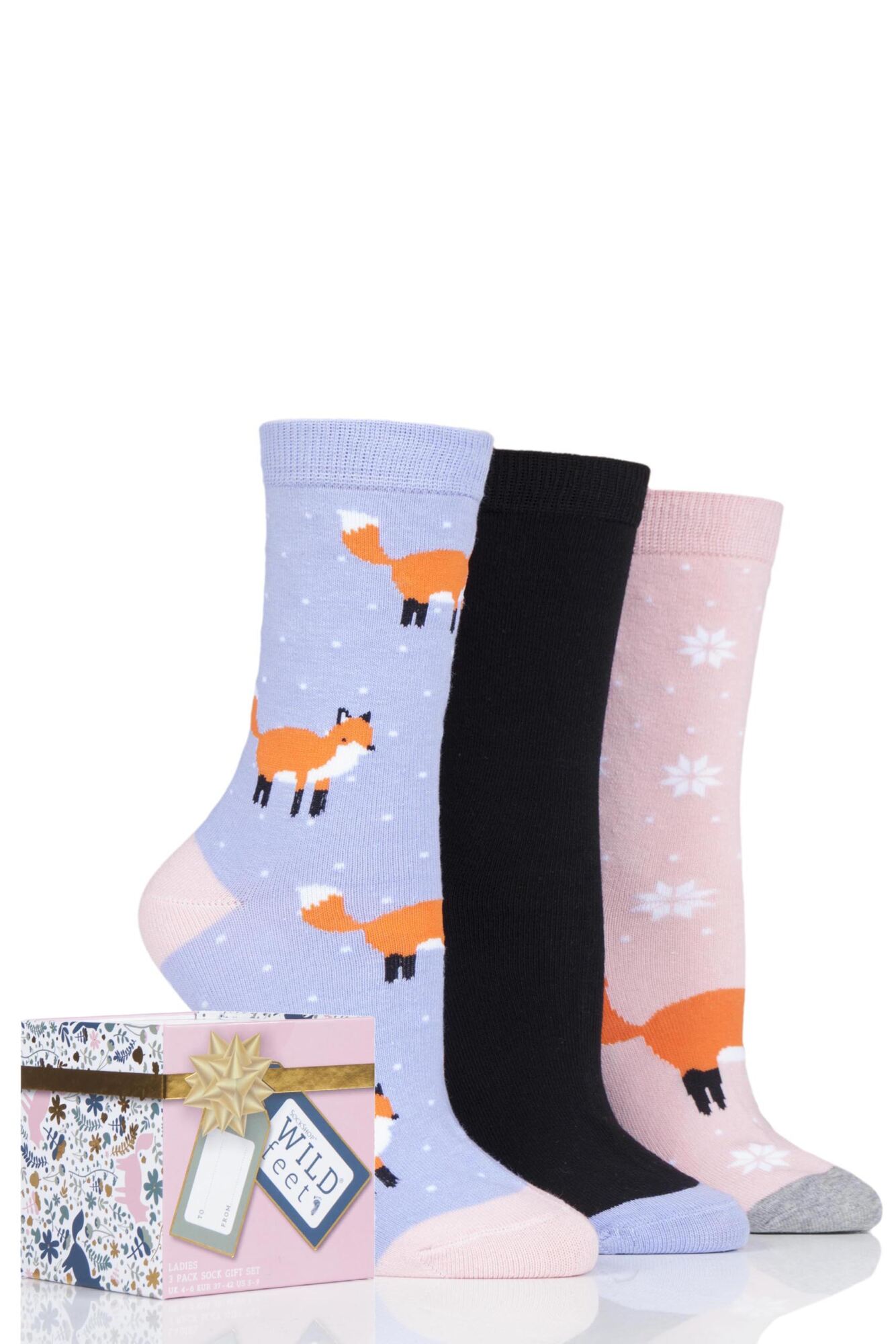 Cold feet can keep you awake at night, so here's a more glamorous way to stay cosy. Fluffy and fabulous in a shimmery, glitter-enhanced knit, these ladies Totes Luxurious Super Soft Bed Socks are ankle length knits with a ribbed design, and turnover top cuffs with attached Totes tabs.
Our Price £12.99