---
Cold Weather Beaters at Expert Verdict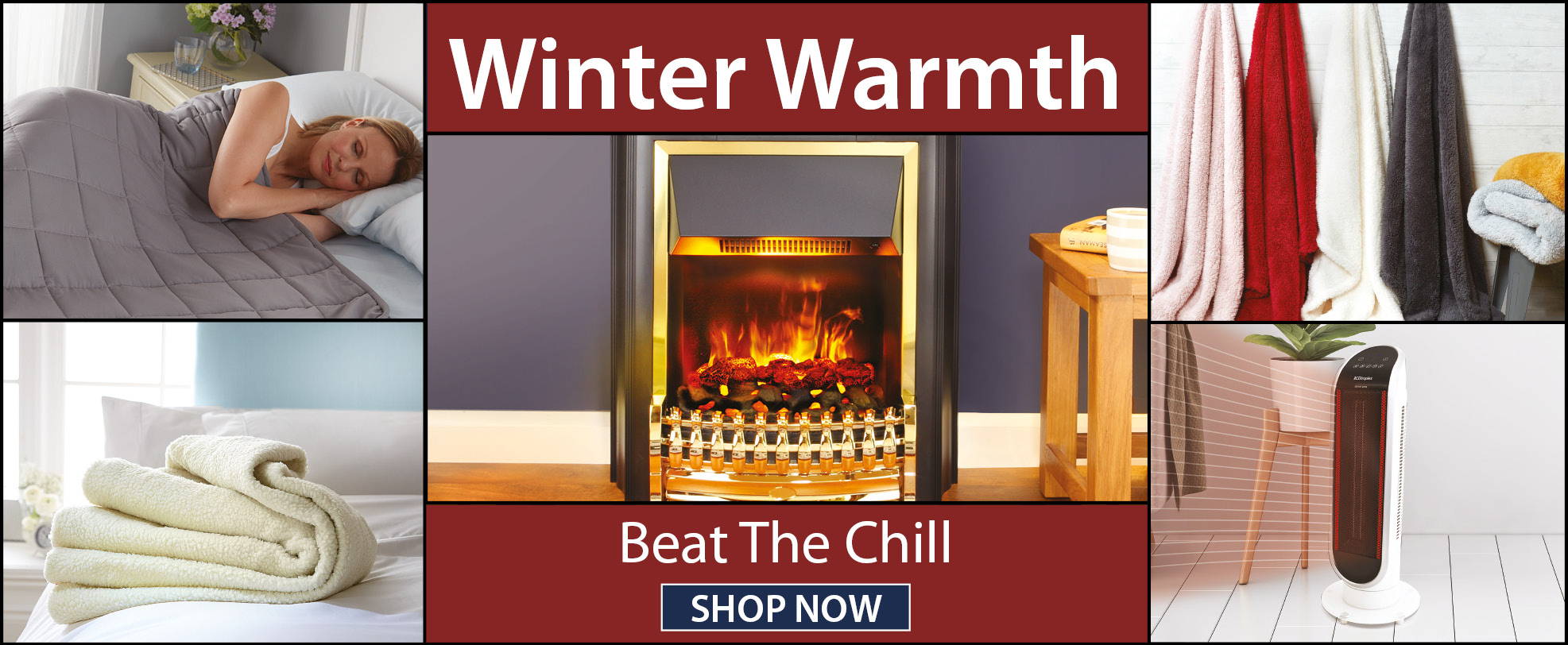 These accessories will help you stay cosy until spring. Shop our Cold Weather Beaters and beat the chill.
This gorgeous 'teddy fleece' duvet cover set offers an ultra-cosy extra layer if your duvet sometimes isn't warm enough, or if you like to sleep under sheets and blankets.
Our Price £39.95
Something you're unlikely to find in the high street, this high-quality coat from British company Woodland Leather is stitched in soft, quilted nappa leather and fully lined, with a full front zip and studded storm flap.
Our Price £299.95
This knitted bobble hat is our favourite headwear for really chilly days. Combining style, fun and warmth, it's lined in cosy fleece and trimmed and topped with thick faux fur.
Our Price £19.95
These Italian-designed ladies' Mammal boots are stylish enough for walking around town yet practical enough for the slipperiest conditions.
Our Price £99.95
This Dimplex Opti-Myst™ log-effect stove lets you enjoy the great looks of a traditional cast iron stove, but without the hazardous smoke or any messy ashes.
Our Price £599.95
The luxuriously soft and cosy Heat Holder blanket has been engineered to ensure you stay warm without overheating.
Our Price £29.95
This lightweight fabric windscreen cover has magnets sewn into it so that it attaches easily and quickly to your car.
Our Price £19.95
You can enjoy an immediate blast of heat the moment you switch it on, ideal if you come home early to a freezing cold house or forget to programme the central heating.
Our Price £39.95
This triple-insulated stainless steel mug is far more stylish than most 'eco' coffee cups, and is designed to fit standard in-car cup holders.
Our Price £29.95
This new tower heater from Dimplex represents the very latest in ceramic technology and space-saving design, and is genuinely two products in one.
Our Price £249.95