Co-operative Energy | Fixed Price Tariff until March 2017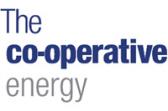 Fixed Price Tariff Until March 2017
From the 15th November
Co-operative Energy has launched a fixed price tariff, which guarantees to hold prices for customers until March 2017.
Customer owned Co-operative Energy has launched the fixed price tariff in response to customer demand for help in better managing their household bills.
Available to the first 10,000 customers, it's the first fixed price tariff from Co-operative Energy available to both existing and new customers and will give customers peace of mind by knowing what their energy bills will be for the next four winters.
An average Co-operative Energy dual fuel customer on the fixed tariff will pay £1,365, making it one of the most competitively priced fixed tariffs on the market.
For further information on the fixed priced tariff please call 0800 093 7511.
Tags: energy, fixed price, prcie freeze