ClickandGo.com- 10% off City Bookings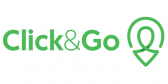 ClickandGo.com
Dear Affiliate,
We have a great code for you! Book your next trip to Rome, London, Prague, Vienna, Florence or choose any other city out of 70 amazing city breaks & avail of 10% OFF with this PROMO CODE "AW10CITY".
10% OFF any city booking made between 05.04.2016-12.04.2016 for travel 1st March 2016 - 31 December 2016.
Code: AW10CITY
Link: https://www.clickandgo.com/holidays/city-breaks 
For any opportunities available or banner requests please contact laurak@clickandgo.com
Have a great day!
Laura
Tags: 10% discount code, affiiate promotions, City Breaks, discount, discount code, holidays, offers