Clearance Products at Advanced Mp3 Players
---
Clearance Products at Advanced Mp3 Players
Save on clearance products at Advanced MP3 Player. See some of our top products below or see the full range here.
The FiiO E10K USB DAC Headphone Amplifier is a classic reborn. Featuring improved performance over the FiiO E10 model thanks to the DAC chip changing from the WM8740 to the PCM5102 chip.
Was £61.90 Now £35.56

Taking the earphone experience to higher levels, SoundMAGIC have created the E11C isolating earphones evolved from the original sound of award-winning E10 earphones.
Was £49.99 Now £36.39
BTR3 is not just a Bluetooth product, and instead it can act as a perfectly capable external USB DAC device as well.
Was £49.99 Now £35.99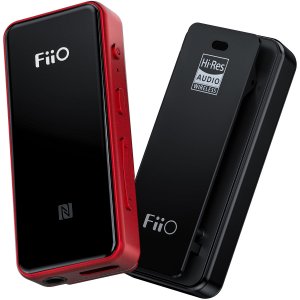 For flexibility and to avoid mechanical stresses on the connectors, the male USB connector is located at the end of an 80mm quad wire cable with flexible sheath. This ensures excellent signal transmission while absorbing shocks and pressures applied on the most sensitive parts of your smartphone.
Was £44.99 Now £34.00

In pursuit of audio perfection, iBasso have developed the IT01 IEM. Their in-house developed dynamic driver combines three leading technologies that result in an incredible sound.
Was £89.99 Now £53.75

A simple solution for desktop speakers, the ADS1 speaker wedge is a great way to get your AudioEngine 2 speakers or others small speakers up off your desk and at an angle right where you need them.
Was £25.52 Now £18.20

The iBasso DX160 is the company's new mid-range digital audio player featuring a dual CS43198 DAC implementation, 8-core CPU, Android Oreo (8.1), and a 5-inch Sharp 1080 x 9210 IPS full screen with on cell capacitive touch panel.
Was £349.00 Now £299.00
Shanling is on a quest to create the ultimate portable audio player and with the newest addition to their lossless portable range. With the M0 they are right on track. With Hi-Res audio certification, tiny size and Bluetooth wireless capability the M0 digital audio player represents the pinnacle of portable, high-fidelity listening.
Was £99.00 Now £77.23
The DragonTail USB adaptor activates USB Host Mode on most Android devices, allowing the devices to transmit USB digital audio to an outboard digital-to-analog converter (DAC). Using DragonTail to connect to an external USB DAC, such as an AudioQuest DragonFly, will provide greatly improved audio performance.
Was £17.50 Now £9.34
Cowon System announced the launch of the all-in-one MP3 'iAUDIO U7' (U7), which includes USB memory, MP3 player, voice recording and FM radio.
Was £59.99 Now £41.18