City Car Club - Where will you go?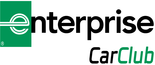 Hi All,
Join City Car Club today and become a memeber of the Britain's largetst independent car club.
Providing thousands of members access to hundres of self - serving vehicles across 17 different cities every day, 27/7/265.
City Car Club offer several different price plans, you're sure to find one thats suitbale for you!
Including both Business and Personal price plans, as well as a Young Drivers plan to get you out on the open road.
With Cars from less than £5p/h why not plan a day trip this weekend with City Car Club? Where will you go?
Happy Promoting!
Offer: 4 Hours Free Drive Time
Offer Code: 44FREE
Start date: 2/2/15
End date: 31/3/15
T&C's:
- New members only
- Equivelent of £25 drive time
- Cannot be used in conjunction with any other offer
- Offer expires on march 31st 2014
- Standard T&C's apply
- 4 free hours are based on City Car Clubs standard medium hourly rental.
Promotional Tools:
City Car Club anners are available via the AWIN interface and you will be kept up to date on any offer changes via regular newsletters.
To sign up to the City Car Club affiliate programme click here 
Contact Us:
If you have any queries with regards to the City Car Club affiliate program please do not hesitate to contact me.
Best Regards,
Christopher Ratcliffe
citycarclub@twentisixdigital.com
Follow 26affiliates