City Car Club – Voucher Code – Half Price Membership!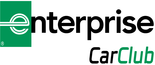 Hi all,
This week City Car Club are offering HALF PRICE memberships, meaning membership starts at just £30 for car and van and £10 for van only for a whole year!!! Plus does your site promote Liverpool or the surrounding areas? If so, please get in touch with charlotte.redfern@twentysixdigital.com as City Car Club will be launching in Liverpool very soon and we have some exciting opportunities for all affiliates.
Happy Promoting!
Voucher Codes:
Offer: Half Price Membership
Order Code: MOVE300
Start date: 5/9/13
End date: 1/11/13
T&C's: Automatically applied when signing up with the bespoke affiliate landing page or by entering MOVE300 at checkout. Membership acceptance subject to City Car Club's standard T&Cs
Promotional Tools:
A variety of banners are available via the AWIN interface and you will be kept up to date on any offer changes via regular newsletters.
To sign up to the City Car Club affiliate programme click here.
Contact Us:
If you have any queries with regards to the City Car Club affiliate program please do not hesitate to contact me.
Best Regards,
Charlotte Redfern
citycarclub@twentisixdigital.com