City Car Club – New Offer – 100 Free Miles!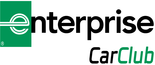 Hi All,
This week City Car Club have a brand new offer, 100 FREE MILES! Check out the details below:
Happy Promoting!

Voucher Codes:
Offer: 100 Free Miles
Voucher code: DRIVE2D1
Start date: 1/4/14
End date: 22/6/14
T&C's: Financial equivalent of 100 miles will be added to your account (£23) – this credit isn't exclusive to mileage charges, meaning hourly rate charges may also be deducted from this credit.
Promotional Tools:
A variety of banners are available via the AWIN interface and you will be kept up to date on any offer changes via regular newsletters.
Contact Us:
If you have any queries with regards to the City Car Club affiliate program please do not hesitate to contact me.
Best Regards,
Charlotte Redfern
citycarclub@twentisixdigital.com