City Car Club - 200 Free Miles!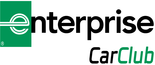 Hi All,
Join City Car Club Today and get 200 Miles free - Where will you go?!
Happy Promoting!
Voucher Code:
Offer: 200 Free Miles
Offer Code: 200MILES
Start date: 15/9
End date: 31/10
T&C's:
- For new members only
- Standard terms and conditions apply
- 200 free miles equates to £46 of drive time credit which will be applied to your account (drive time also contributes towards hourly rate)
- Drive time must be used within 60 days of joining
About:
City Car Club are Britain's largest independent car club providing thousands of members with access to hundreds of self-service vehicles across 17 different cities every day, 24/7/365. We allow our customers to hire our vehicles for as little or as long as they like (min half an hour). With prices starting at just £4.95 an hour you really can't go wrong!
Promotional Tools:
A variety of banners are available via the AWIN interface and you will be kept up to date on any offer changes via regular newsletters.
To sign up to the City Car Club affiliate programme click here
Contact Us:
If you have any queries with regards to the City Car Club affiliate program please do not hesitate to contact me.
Best Regards,
Christopher Ratcliffe
citycarclub@twentisixdigital.com
Follow 26affiliates