Christmas Specials From Advanced Headphones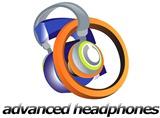 This week we bring you a selection of popular and discounted products from Advanced Headphones. These excellent products have been flying off the shelves for Christmas, and to make things even more attractive to customers we have introduced a number of heavy discounts. Alongside this, we have launched the Headphones Super Selector. This great new tool, developed by Advanced Headphones changes the way you choose your headphones.
Contents:-
Headphones Super Selector
Products
Headphones Super Selector - This fantastic tool makes selecting a new pair of headphones that much easier. Compare different headphones on a wide variety of criterion.
Products
SkullCandy SkullCrusher DJ Headphones 2011


SkullCandy headphones are big, bright and colourful - the SkullCrushers are no different in this aspect. This particular model from SkullCandy has been created with DJs in mind. Loud, in-your-face and a surprisingly good audio quality!
Was £64.99
Now £48.98
Denon AH-C560R Mobile Elite In-Ear Headphones


With a name like Denon AH-C560R "Mobile Elite" In-Ear Headphones I'm sure you're expecting a lot, but what does it all actually mean and what can you expect. Well in a word (or two) a lot! The AH-C560R in-ear headphones have a 3-button remote controller and mic that not only let you control music functions for your iPhone such as Play/Pause, Forward, Rewind, or volume, but you can also use them to answer an incoming call or hang up a call.
Was £109.00
Now £59.00
Denon AH-NC800 Active Noise Cancelling Headphones


The Latest addition to the AMP3 range of Denon Headphones! These cans pack some serious punch and have some serious noise cancellation abilities. Packed with the latest Dennon tech and sound engineering the AH-NC800 are perfect for the audiophiles out there who want to become part of the music!
Was £249.00
Now £179.00
a-JAYS four iP In Ear Noise Isolating Earphones


JAYS award-winning a-JAYS with flat tangle-free cables are now available with a full-feature three-button remote for Apple\'s iPhone. With the beloved sound signature from the a-JAYS tweaked to perform even better in the voice frequency ranges and a design made to match your iPhone 4, you can now be sure to get the most out of your music and calls. Just Walk. Talk. Listen.
Was £49.99
Now £48.85
SoundMagic E10 In-Ear Earphones


Think the E10s are just a normal in-ear headphone...Wrong! At this price point the E10s could be perceived as punching in a weight-class lower than they should be. I don't mean they are cheating, they are just doing a damn good job of producing quality for less! These headphones work with all MP3 players, internet tablets and other audio devices with a 3.5mm audio output.
Our Price £34.99
Etymotic hf3 iPhone Headset + Earphones


A no compromise, high-performance noise-isolating headset + earphones that delivers best-in-class benefits and superior value, perfectly matched to the latest product innovations from Apple®.
Was £129.00
Now £99.00
Grado iGi In-Ear Phones


When Grado Labs set out to design a new product, the most important goal is to be faithful to the music so that the listener's experience truly results in a smile. This sensitivity is the soul of the iGi.
Was £94.50
Now £85.05
Ultimate Ears 600vi Earphones for iPhone & Mobile/Music


With a snug, secure design and well-rounded sound, this noise-isolating headset fits just right and has on-cord controls for calls and music.
Was £109.00
Now £73.88
JayBird Bluetooth Sportsband 2 Headphones


Turn heads with the timeless design of Sportsband. The design takes cues from the 80\'s while maintaining a sleek, modern edge. It\'s stylish, sleek and designed to hug your head, leaving you the abilty to move freely without wires!
Was £99.00
Now £89.00
SoundMagic E30 Pro-Fit In-Ear Earphones


The E30 headphones by SoundMagic are the next generation of SoundMagics PL30 model, which is still to this day one of Advanced Headphones fastest selling in-ear headphones! The E30s have increased build quality and durability let alone a increased frequency response and sound quality.
Our Price £39.00