Christmas Is Coming - Shop And Save With Gemporia – Up to 20% off! - Ends 19th November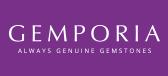 Affiliates, it's that time of the year again, Christmas is coming!
That's why Gemporia would love for you to push these amazing offers, let's make this a luxurious and sparkling festive period for everyone.
As the world's largest genuine gemstone jeweller, Gemporia have a vast and diverse range of Christmas gift ideas which could help boost your sales and commission.
http://www.gemporia.com/en-gb/promo-gifts/ 
For any more information, please contact the Gemporia Affiliate Team, we'll be happy to assist.
Thanks!
benjamin.craig@tggc.com