---
Christmas Gifts For Under £20 At Sock Shop
Christmas Gifts for Under £20 available at Sock Shop.
Click here to find out more.
If you're a Star Wars fan, we're pretty sure that we don't need to use the Force to convince you that THESE are the socks you've been looking for! A fabulous value pack of five pairs of cotton rich socks, you need these SockShop Disney Star Wars Heroes Yoda, Chewbacca, C-3P0, R2-D2 and Han Solo Socks! Every pair of soft, cosy Rebel-sympathising socks has been woven with large, detailed characters, along with stripes and contrast colour blocks around the toes. Wear these socks you must!!
Now £13.99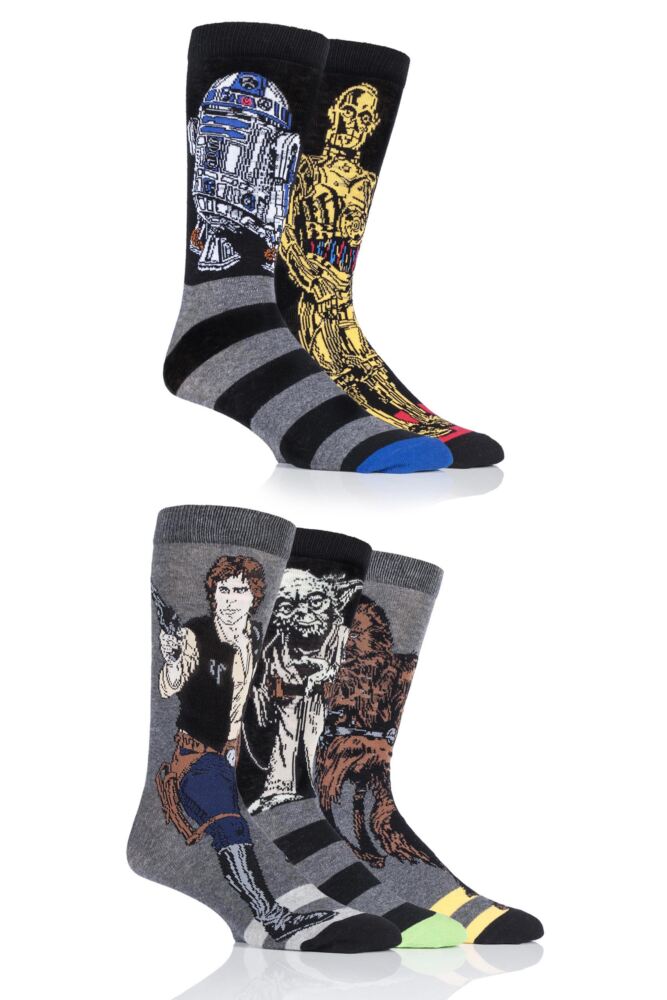 Just in time for the big new movie, and for all DC Comics fans, here's our equally blockbuster-sized pack of five pairs of illustrated SockShop Justice League Aquaman, Flash, Superman, Batman and Wonder Woman Socks!
Now £12.99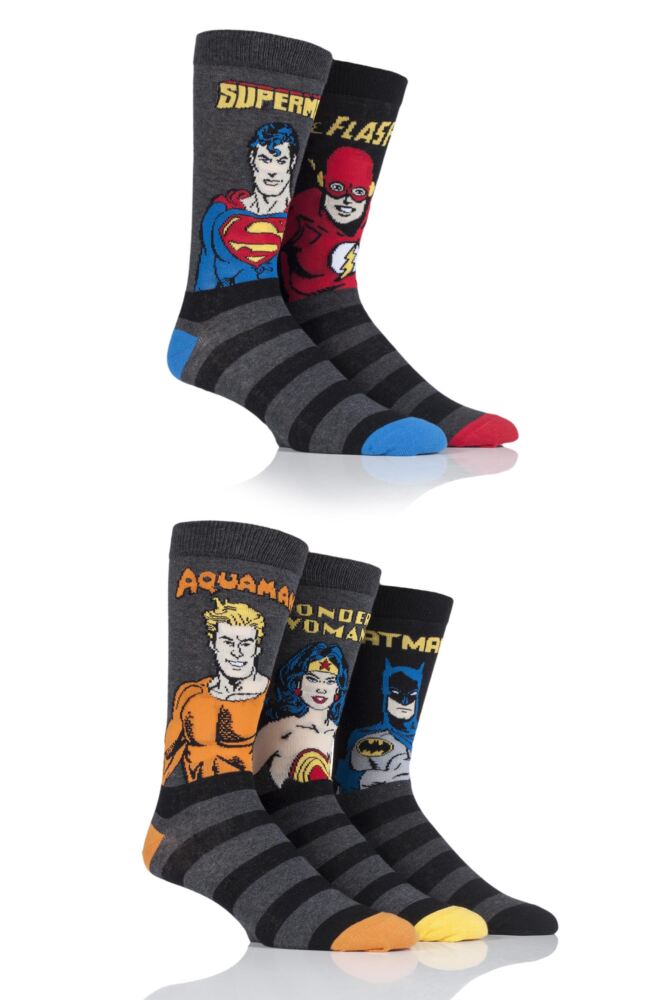 Pringle's Waverley Argyle pattern is realised here in a triple pack of smart, smooth knit socks, made with all the virtues that bamboo rich yarn can bring. These classic style socks are wonderfully soft, with a natural ability to regulate warmth. Bamboo fibres expand when warm and contract when cool, helping keep you at a constantly correct temperature.
Now £14.99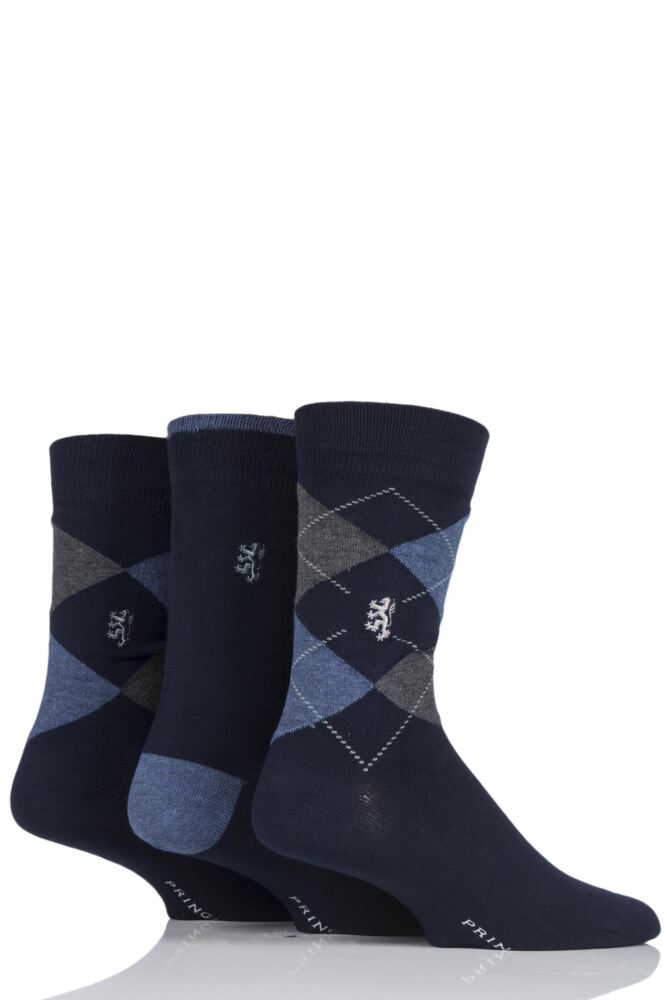 Gorgeously soft, this beautiful pure cashmere sock is a true indulgence for your feet. Made in the UK by quality British craftsmanship, this SockShop of London sock has been created using the finest materials.
Now £19.99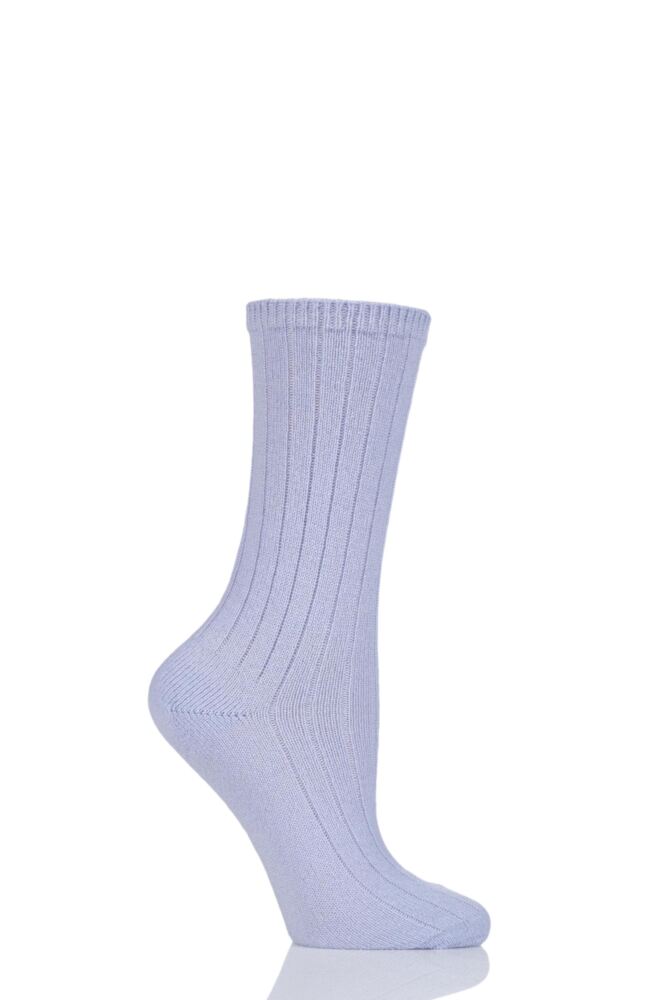 The real wonder of Wonder Woman is how she manages to stay warm in that skimpy leather armour - that's why we're certain that she must wear a pair of our SockShop Heat Holders DC's Wonder Woman Slipper Socks! Even the most hard-to-please Amazon couldn't fail to be impressed by their looks, styled in Wonder Woman's costume colours, and with her logo on the leg, plus the star-spangled anti-slip tread soles.
Now £11.99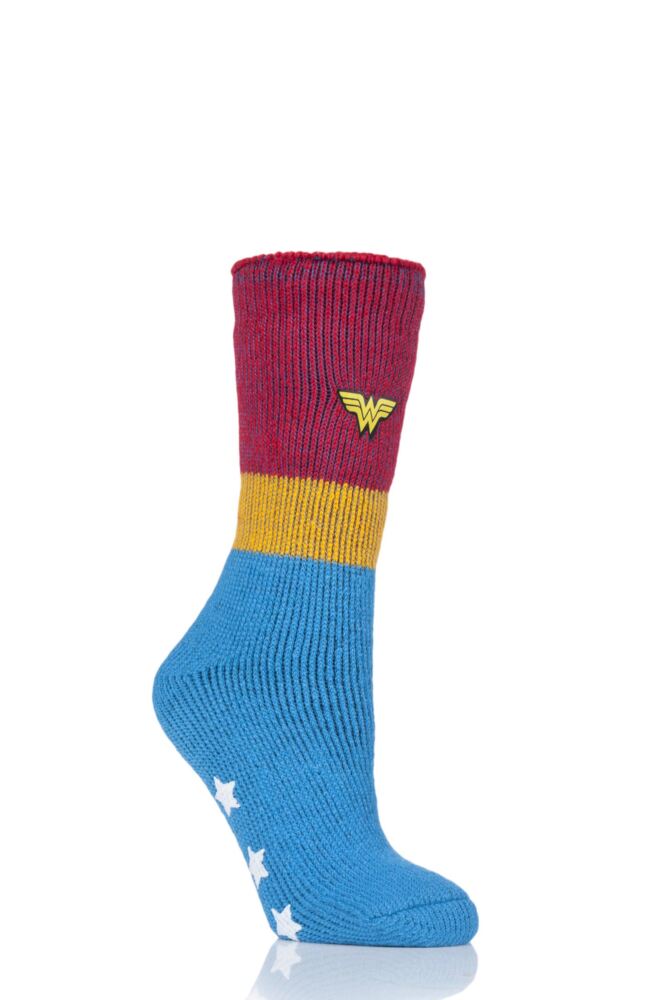 Well obviously, these twin packs of socks make an absolute 'cracker' of a gift! Each Happy Socks Christmas Cracker Gift Boxed Socks set is available as men's or ladies fit, and in a choice of styles. There are Christmas-themed and non-seasonal designs, depending on your tastes, but all are great looking and feeling.
Now £19.99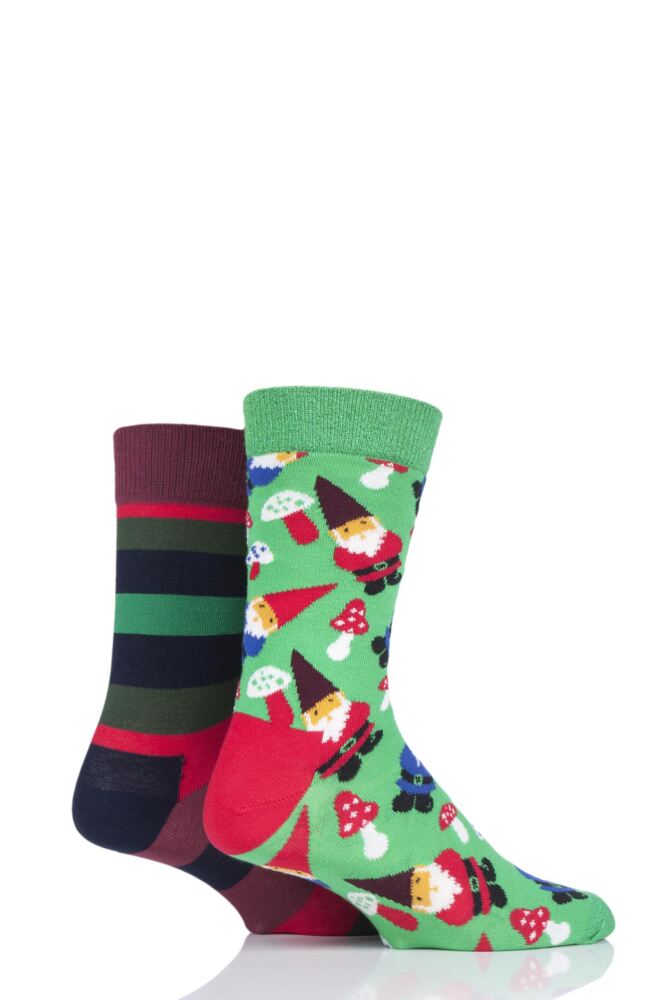 Captured as they peer out from the portholes of the Yellow Submarine, John, Paul, George and Ringo return from the Sea of Time and turn a simple pair of yellow socks into a Beatle fan's dream! Using Heinz Edelmann's instantly recognisable character designs, Happy Socks' Beatles 50th Anniversary Yellow Submarine Faces Cotton Socks are simply fab!
Now £11.95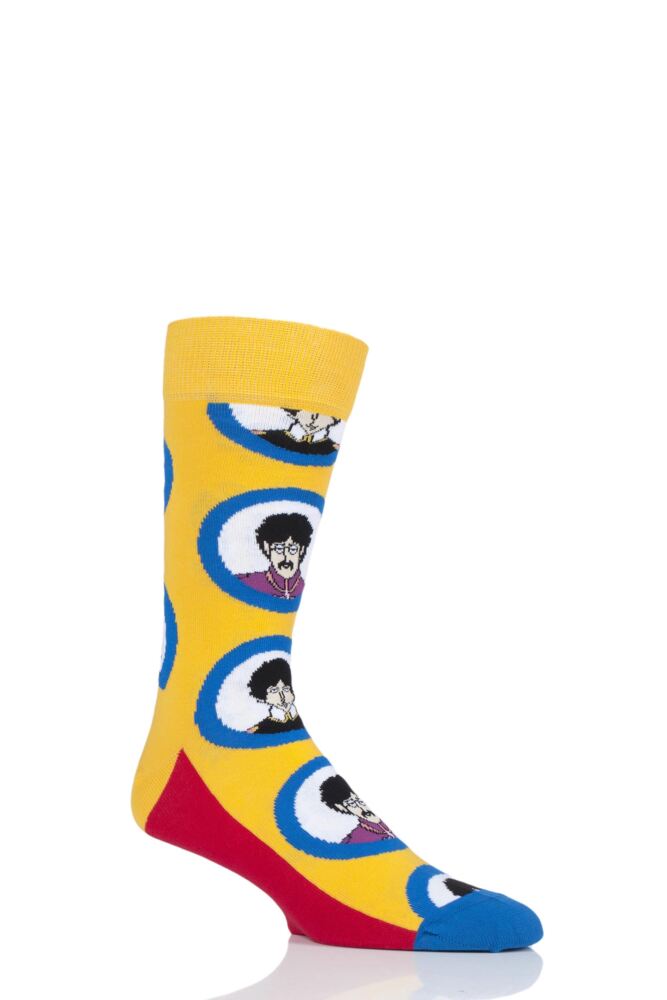 The perfect gift for any Star Wars fan! Join the dark side of the sock drawer and wear these SockShop Disney Star Wars Villains Darth Vader, Boba Fett, Emperor and Stormtrooper Socks. Part of the official uniform of the Galactic Empire (honest!) these great quality novelty socks must be worn by all true Sith or Stormtroopers. Made in a soft, cotton rich blend, these socks feature large, detailed woven character images, along with contrast colour bands around the toes and elasticated tops to keep them up and in place, because the Emperor doesn't appreciate slovenly, sloppy sock-wearing!
Now £12.99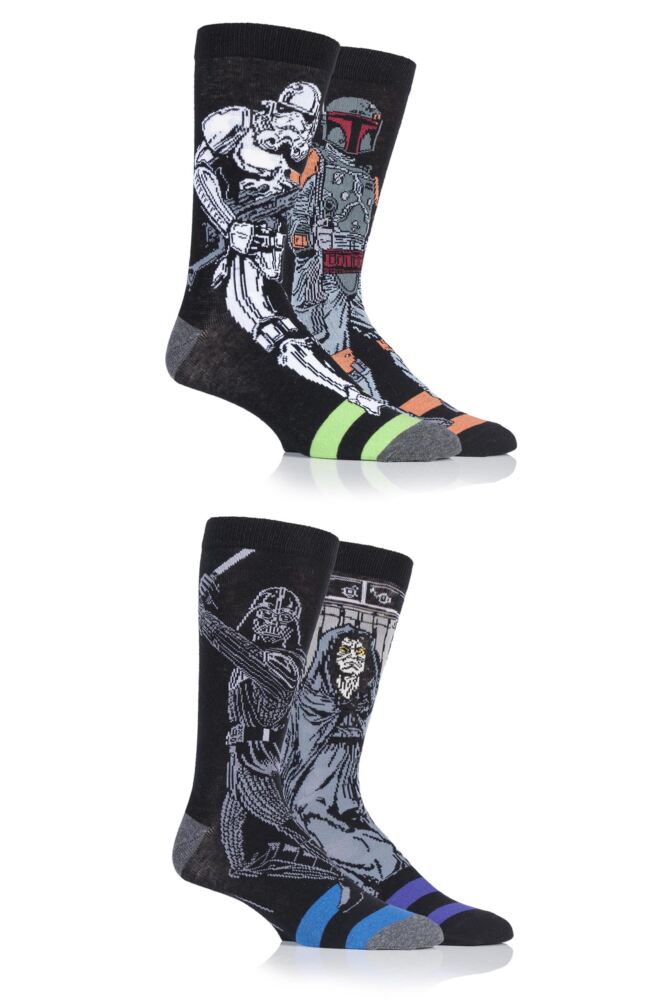 It's a bird! It's a plane! No, it's a pair of Heat Holders DC Comics Superman Slipper Socks! These Superman costume styled slipper socks have the twin super powers of built-in thermal heat retention and slip resistance – not because they come from Krypton, but because Heat Holders are the Ultimate Thermal clothing brand! Heat Holders DC Comics Superman Slipper Socks have all the warming qualities of classic Heat Holders thermal sock soft brushed linings, but with added anti-slip grip sole treads to keep you safe while relaxing at home to stop you going flying without a cape!
Now £11.99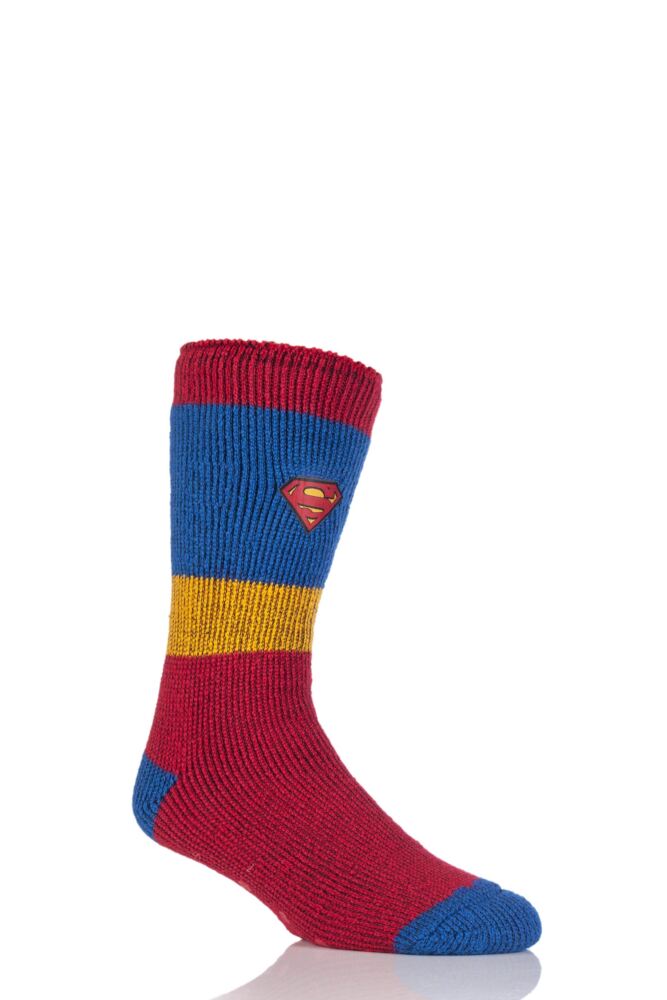 If these Ladies Heat Holders Disney Minnie Mouse Socks didn't already look fab with their pink and black stripes, then the addition of a cute Minnie mouse badge and specially shaped, slip-resisting grip sole treads in iconic Disney mouse head motifs surely puts them at the top of any Disney lover's wish list. Now, while you're cosying down to watch your favourite Disney movie, these fleece lined socks, with the exceptional softness and warmth that Heat Holders are known for, will keep your feet comfortably toasty and pampered.
Now £11.99