---
Christmas Gifts At Hampergifts.co.uk
Hampergifts is an independent, family-run business established in 2005. We create beautiful, hand-made hampers filled with artisan food & drink from the UK and beyond. Get ready for Christmas and discover our beautiful collection of Winter Hampers and save 5% on All Orders with code OCT5HAMP until 31st October or sign up to our newsletter and receive exclusive offers now! 
Lovers of all things chocolate will enjoy digging into this charming basket. From chewy caramels and Belgian truffles, to chocolate hazelnut cookies and perfectly-sized milk chocolate discs, this hamper will delight on Christmas day.
Our Price £22.50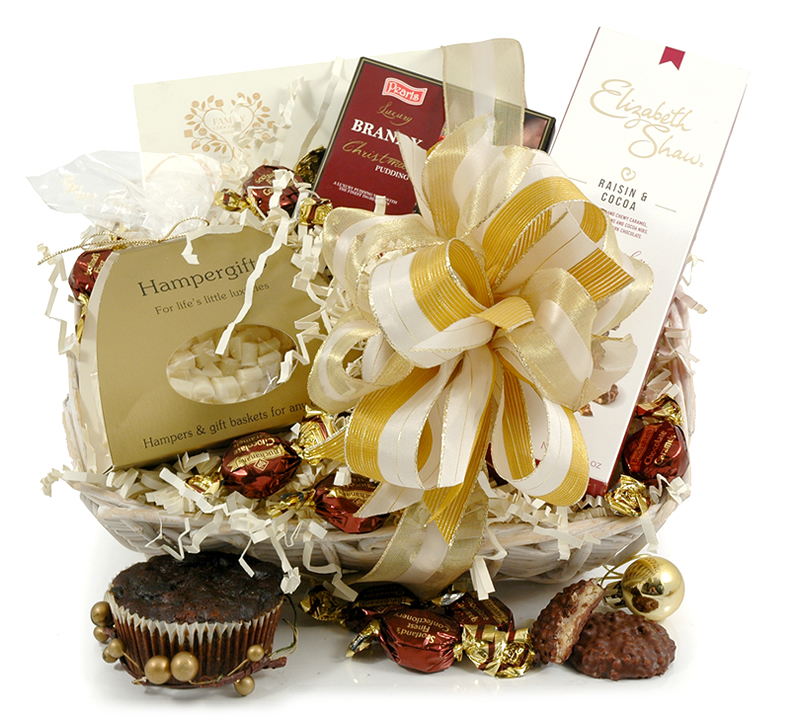 Say Merry Christmas in style by sending this attractive hamper filled with an abundance of sweet treats. Savour the exotic rose & lemon Turkish delight, enjoy the crunchy honey biscuits or nibble on the award-winning cranberry & white chocolate fudge.
Our Price £23.99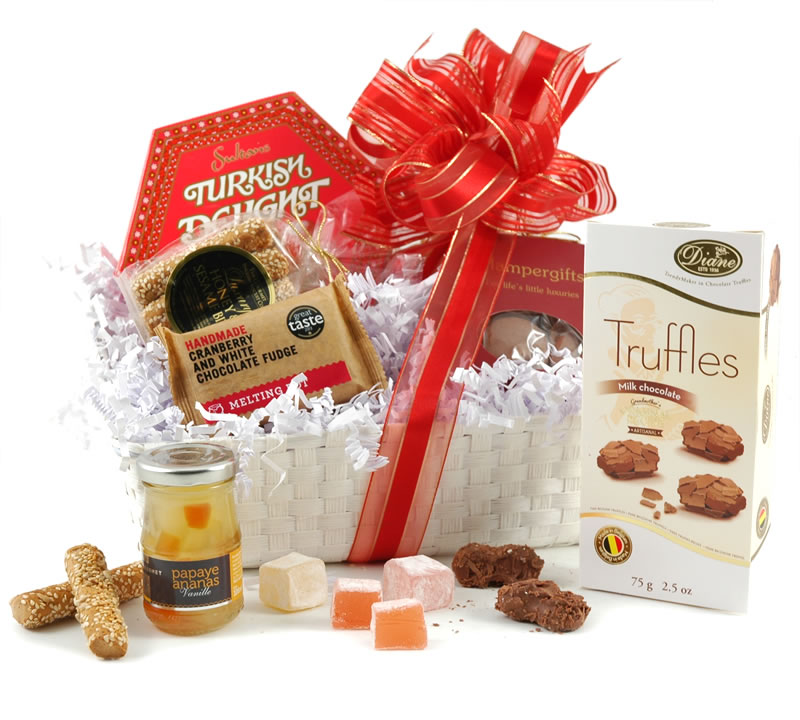 Always one of our most popular Christmas hampers, this charming gift is crammed with Xmas delights. Including a Brandy Christmas Pudding, a box of mouth-watering Iced Mince Pies, After Dinner Chocolate Mints, a mini pot of Acacia Honey and a whole lot more.
Our Price £25.99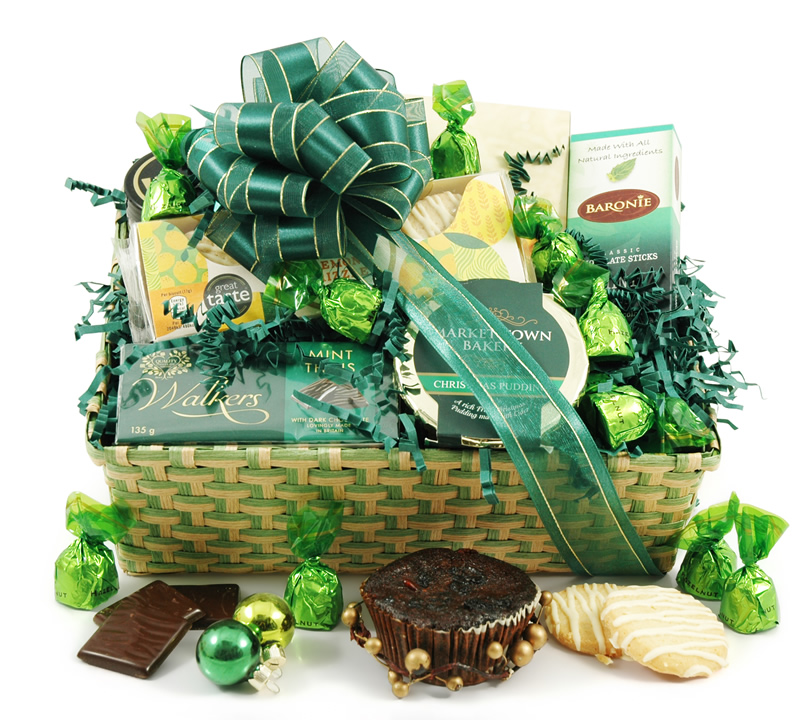 Start things with a bang by pulling the pair of Christmas crackers in this hamper of delights. Nesting in the sleek, magnetically fastened box, you'll also find that festive staple - a large, rich fruitcake - plus chocolate coated gingers, cranberry cookies, tomato chutney and other carefully chosen items.
Our Price £26.50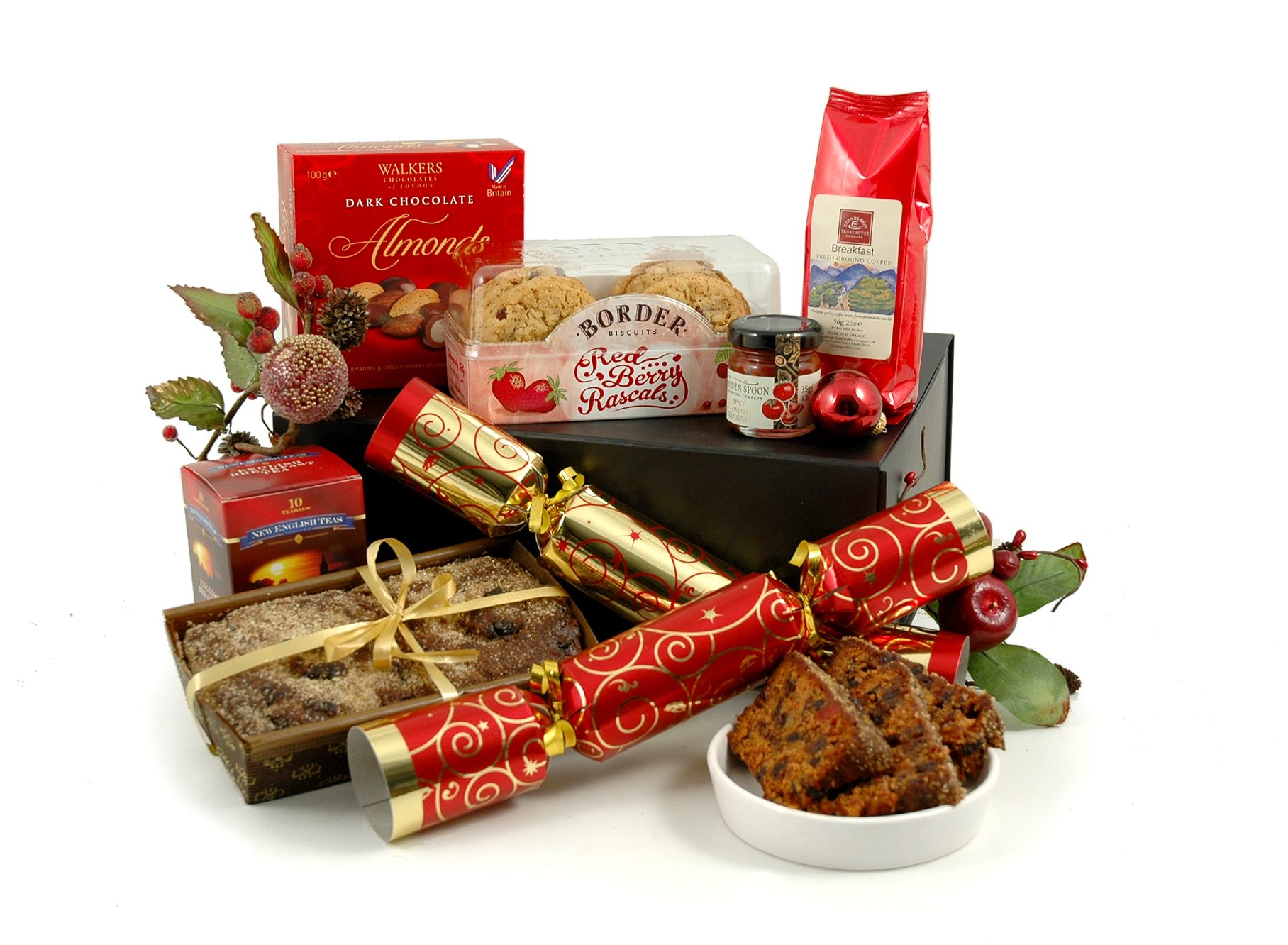 There's a fruity, nutty theme to this wonderfully attractive xmas hamper.
Our Price £27.50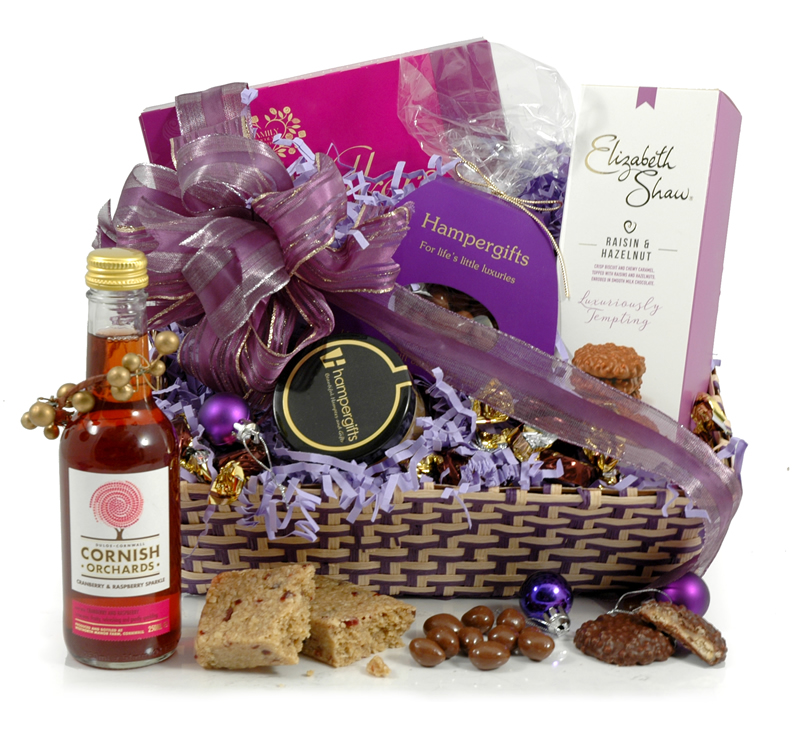 This beautiful Christmas hamper includes a memorable combination of delicious, tasty food, complemented by a bottle of deep red, award-winning Shiraz from Australia.

Our Price £32.50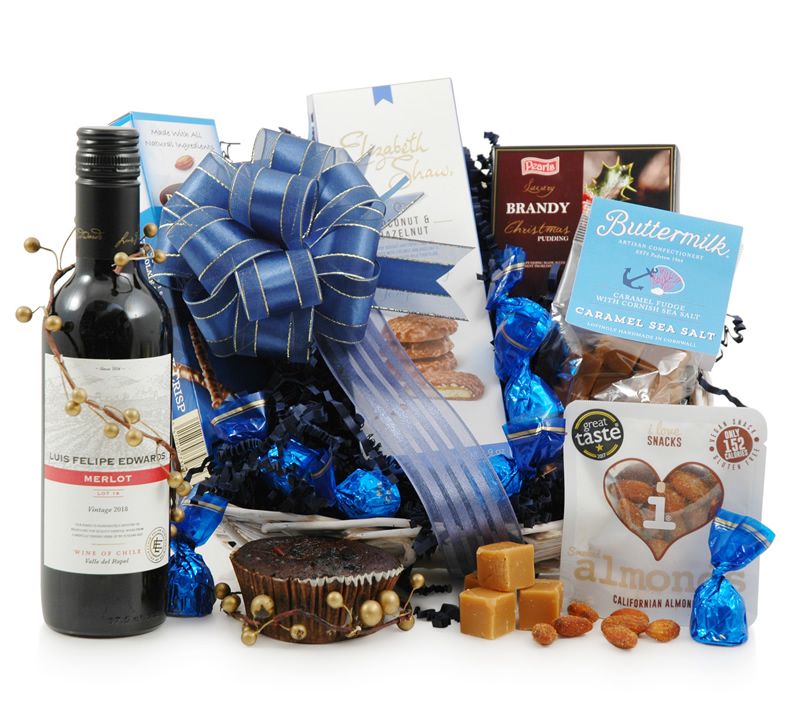 Demolishing this elaborate construction will be a special treat! Each of the striking, reusable burgundy & silver boxes is filled to the brim with indulgences like Honey Roasted Nuts, Hazelnut Praline Pieces, Sugared Almonds and more.
Our Price £32.50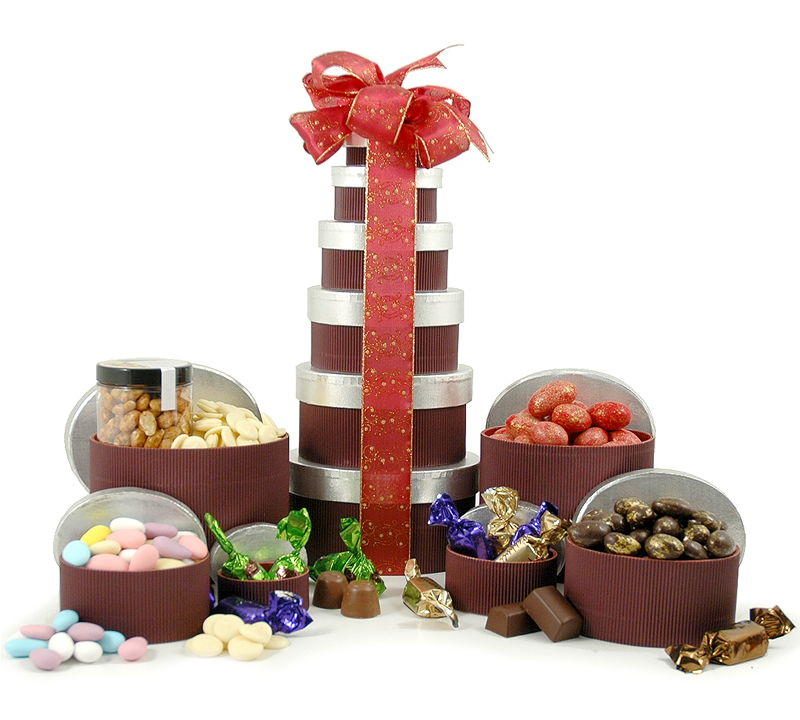 Uncork the delicious bottle of South Africa wine, unwrap the dark chocolate mint sticks and settle down to relax and enjoy Christmas with our special Christmas Holly Box.
Our Price £34.99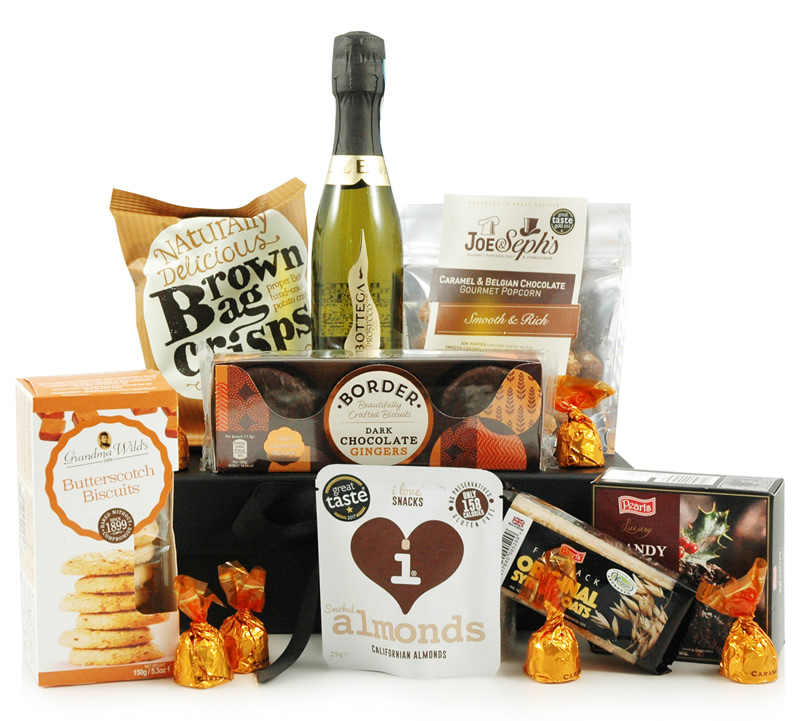 Lovers of luxury biscuits and indulgent chocolates won't find a better hamper than this at Christmas.
Our Price £37.00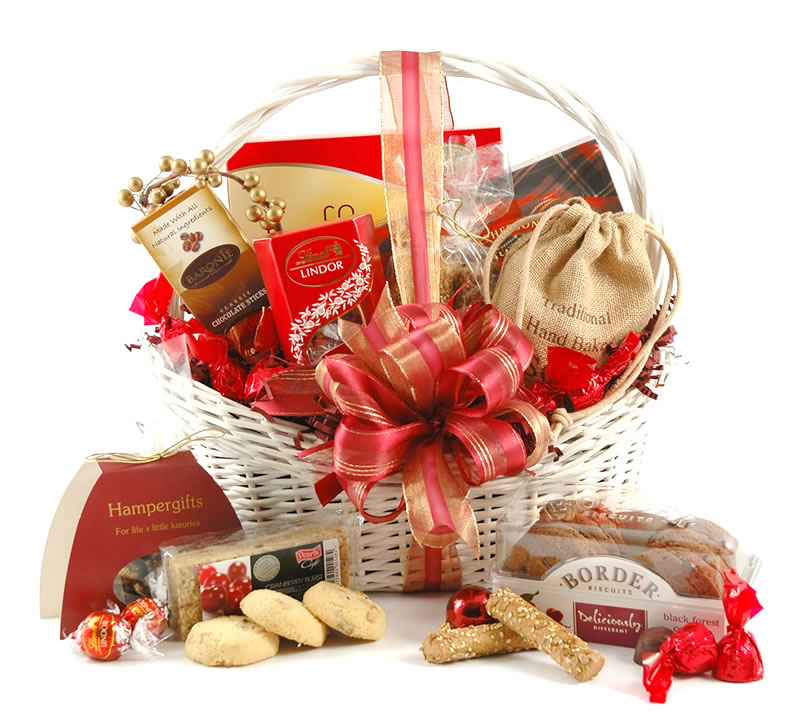 This stunning Christmas gift has a whopping seven layers of beautiful green and gold gift boxes - each one packed with delicious sweet treats.
Our Price £39.99