---
Fiery red roses and scarlet carnations are accompanied by sparkly golden pine cones and elegant lilies for that special Christmas Cheer
Was £34.99
Now £29.99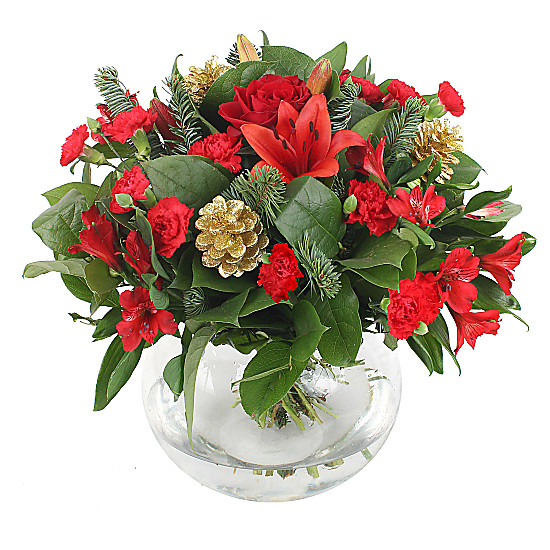 Grand prix roses come home to roost beneath the warm glow of Safari Sunset, in a nest of blue pine and hypericum adorned with ilex berries and apples.
Was £39.99
Now £34.99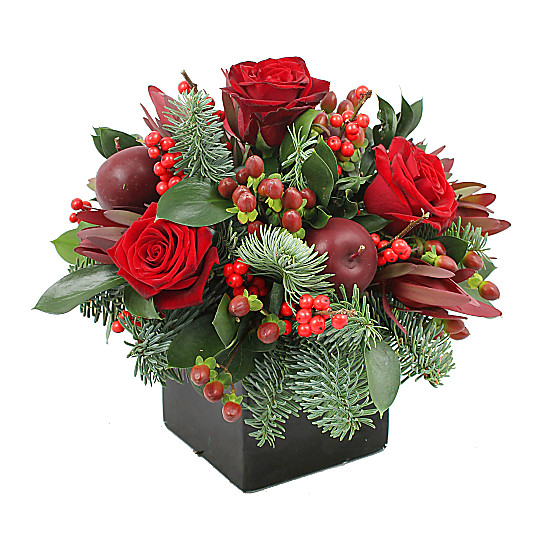 Here's some Christmas cheer from the Elves in Santa's workshop! With gorgeous pretty winter berries, contrasting bright flowers and gold pine cone this is the perfect bouquet for your special Elf
Was £24.99
Now £19.99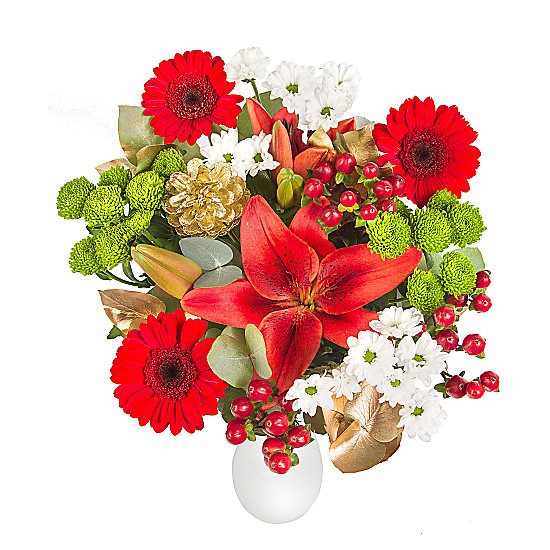 Aromatic cinnamon sticks and whole oranges, red roses and luxurious red ribbon. A warming centre piece that lends a lush look to any table.
Was £34.99
Now £29.99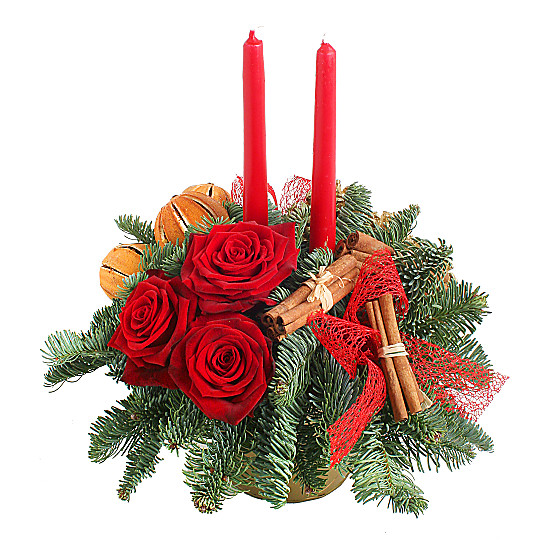 Glitter! Glitter! Glitter! Put some sparkle into your Christmas this year with this fabulous bouquet of scented lily and freesia, colourful Chrysanthemums , super silver foliage and did we mention the glitter already???
Was £24.99
Now £19.99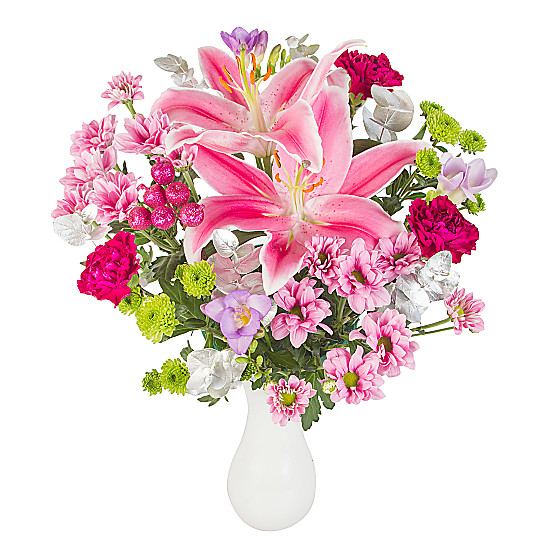 Beautifully warm coppers and fiery bronzes make this very special seasonal arrangement the perfect gift for your loved one this Christmas.
Was £34.99
Now £29.99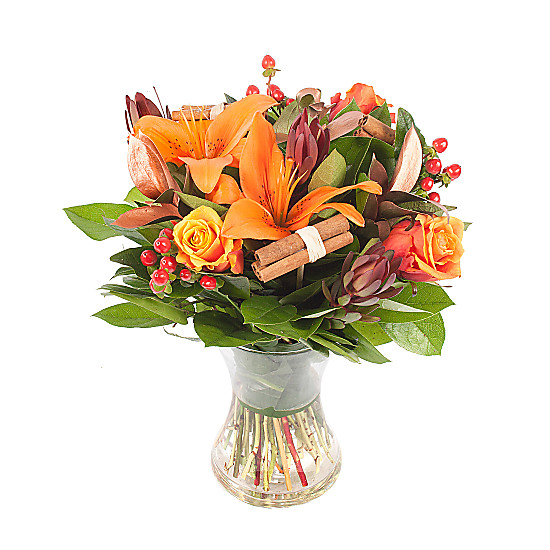 After the amazing party season it's important to thank the hosts and hostesses for putting on the parties of the year, and the best way to say thank you is with flowers.
Our Price £24.99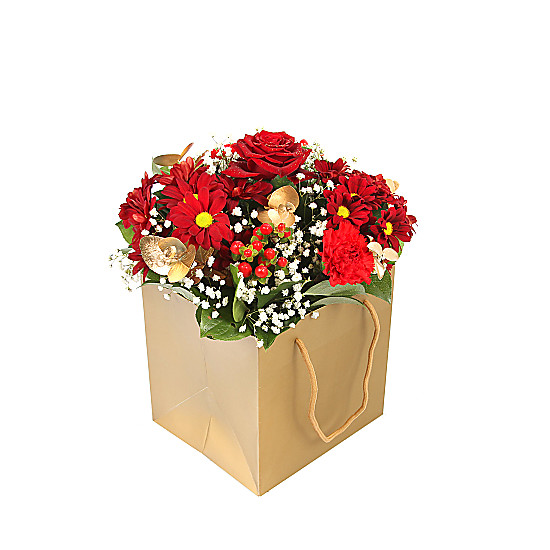 Make sure you say everything that needs to be said with this stunning bouquet. The beautiful pacific blue roses, scented Freesias and oriental Lily are mixed with Carnations, Lisianthus and Waxflower to create a reflection of the soul.
Was £39.99
Now £29.99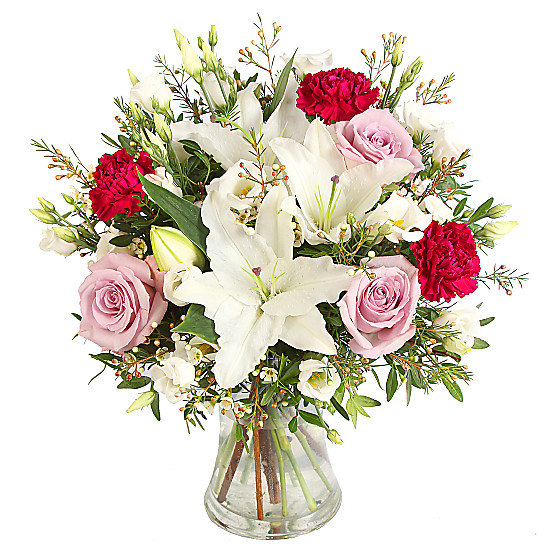 Ancient suns of gold and amber create a tropical ambience for this intense floral display of colour and vibrancy. This outstanding rose and lily bouquet will lend a touch of ancient mysticism to any home.
Was £29.99
Now £19.99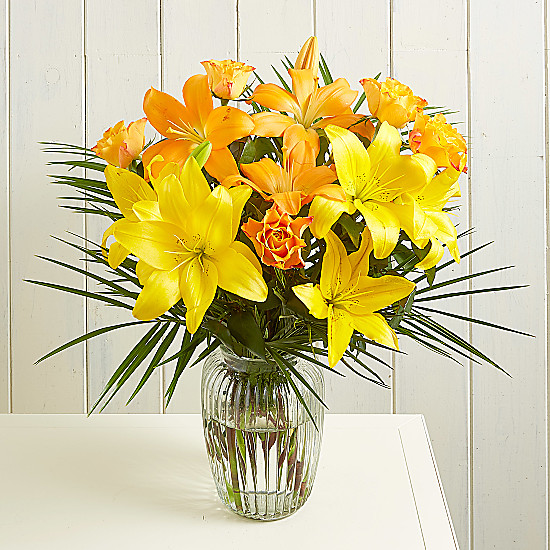 Add zest to someone's home this season with a vase of safari sunset, eucalyptus leaves and frosted fruits sprinkled with cinnamon sticks and bright cherry roses. It's the perfect way to fill a room with the rich, warm aroma of Christmas.
Was £39.99
Now £34.99