Christmas at Home-X Now Launched – Limited Availability!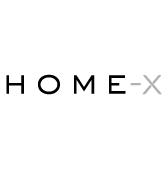 HOME-X Affiliate Newsletter
---
Christmas at Home-X Now Launched – Limited Availability!
Host a luxurious Christmas without hassle and let Home-X take care of the festivities this year with our scrumptious Christmas experiences. No more soggy sprouts, no more over cooked turkeys, just the ultimate holiday feast. Find the full range here.
Impress your guests with this magical menu and we'll take care of everything but the washing up. Home-X takes the hassle out of hosting, so you can enjoy the stuff that makes Christmas special, like bickering over a game of charades, telling groan-worthy cracker jokes and feasting with family and friends.
Our Price £100.00
Whether you're hosting the whole family, or cosying up for a more intimate soirée this year, Home-X takes the hassle out of entertaining so you can focus on the good stuff, like watching your aunt get a bit too merry, or cuddling up in your seasonal PJs with a festive film.
Our Price £100.00
It wouldn't be Christmas without the perfect cheese board. The Home-X artisan cheese box brings together a supreme selection of cheeses to impress your guests and perfectly round off your Christmas lunch.
Our Price £45.00
Toast to the end of the year with this lavish line-up, featuring two sparkling wines to make your celebrations special – an Italian Nosuga Prosecco with a creamy nose and ripe fruitiness and a sparkling Portuguese Super Reserva Bruto from the Murganheira caves, a champagne style wine from Portugal, a particularly lovely vintage of 2017.
Our Price £70.00
Every Christmas table needs a banging bottle of vino. In this double box, you'll find an organic red and white, so that every guest can raise a glass to the year.
Our Price £30.00
A special Christmas calls for an extra special wine and this box delivers just that. This box is a refreshing pairing to your festive feast – two bottles that promise double the fun.
Our Price £50.00