---
Christmas At Hampergifts.co.uk
With over 35 Christmas hampers available, you'll find just the right one for friends, family or corporate clients. There's one to suit every taste and with prices ranging from just over £20 there's a hamper gift to suit every budget too! Shop now and save 5% on all orders with code 5OFFGIFTS and we guarantee all orders placed before 18th December to arrive in time for Christmas! 
Always one of our most popular Christmas hampers, this charming gift is crammed with Xmas delights. Including a Brandy Christmas Pudding, a box of mouth-watering Iced Mince Pies, After Dinner Chocolate Mints, a mini pot of Acacia Honey and a whole lot more.
Our Price £25.99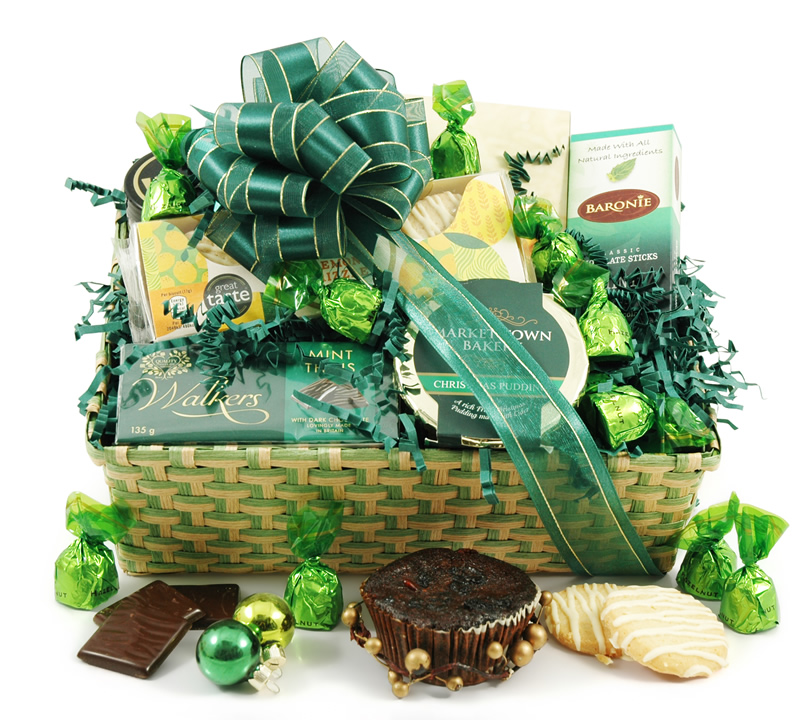 Nesting in the sleek, magnetically fastened box, you'll also find that festive staple - a large, rich fruitcake - plus chocolate coated gingers, cranberry cookies, tomato chutney and other carefully chosen items.
Our Price £22.99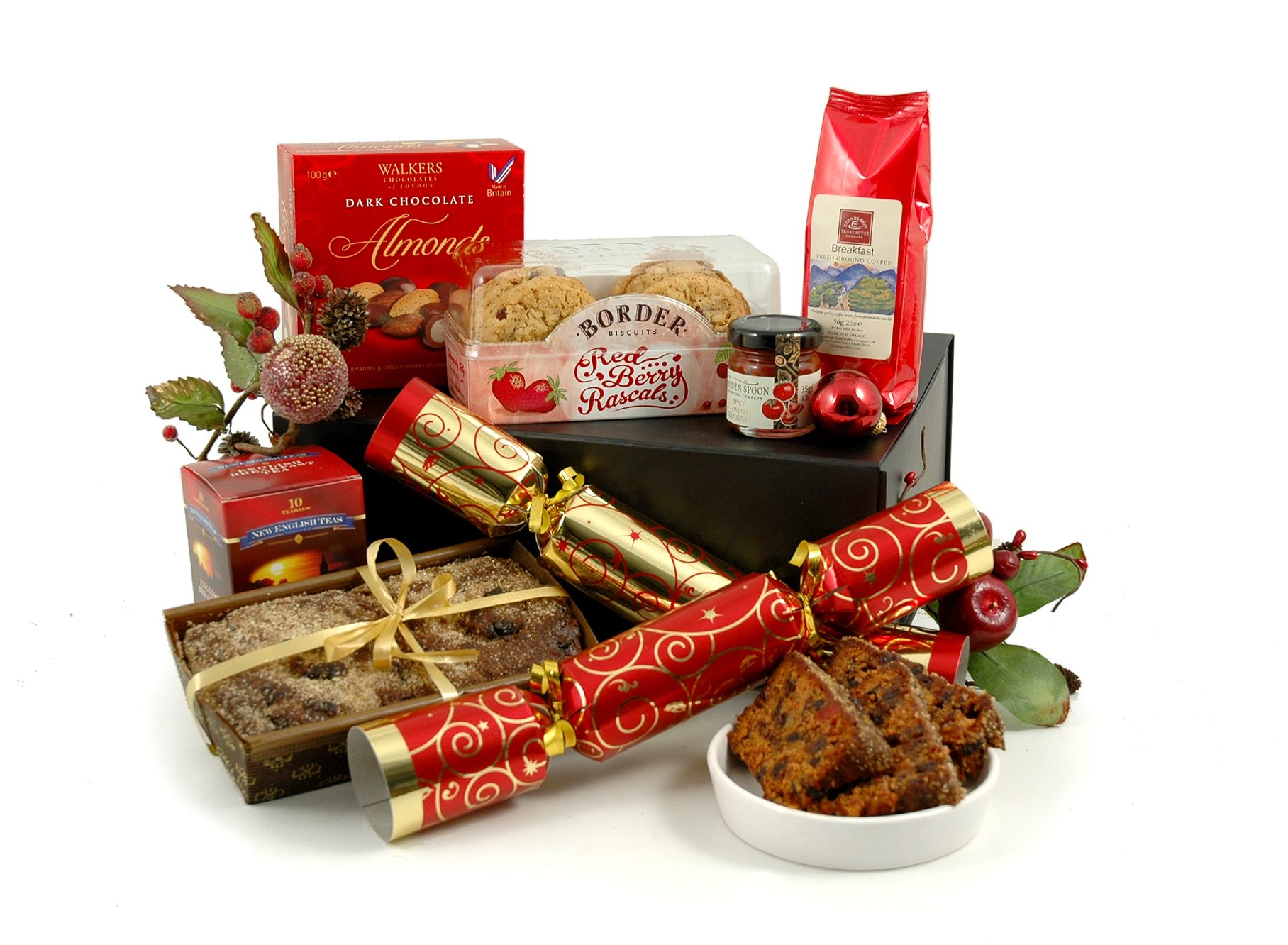 This beautiful Christmas hamper includes a memorable combination of delicious, tasty food, complemented by a bottle of deep red, award-winning Shiraz from Australia.
Our Price £32.50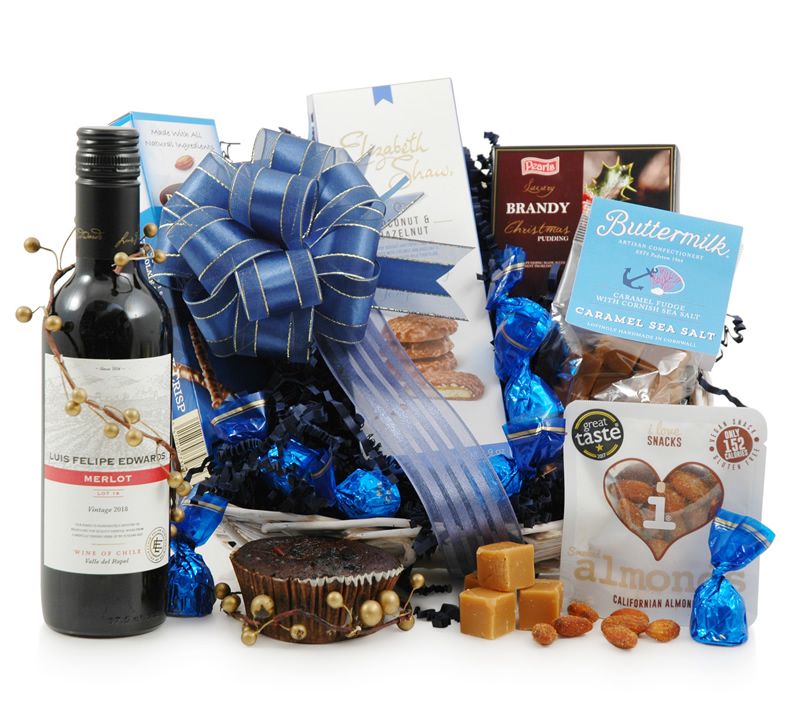 Standing at an impressive 45cm tall, the tower contains a multitude of hidden surprises, including Lemon Butter Cookies, Crumbly Fudge Cubes, award-winning Strawberry Jam, Turkish Delight Domes, Caramels, Marzipans, a lovely Brandy Christmas Pudding and of course Chocolates - of all flavours & varieties!
Our Price £39.99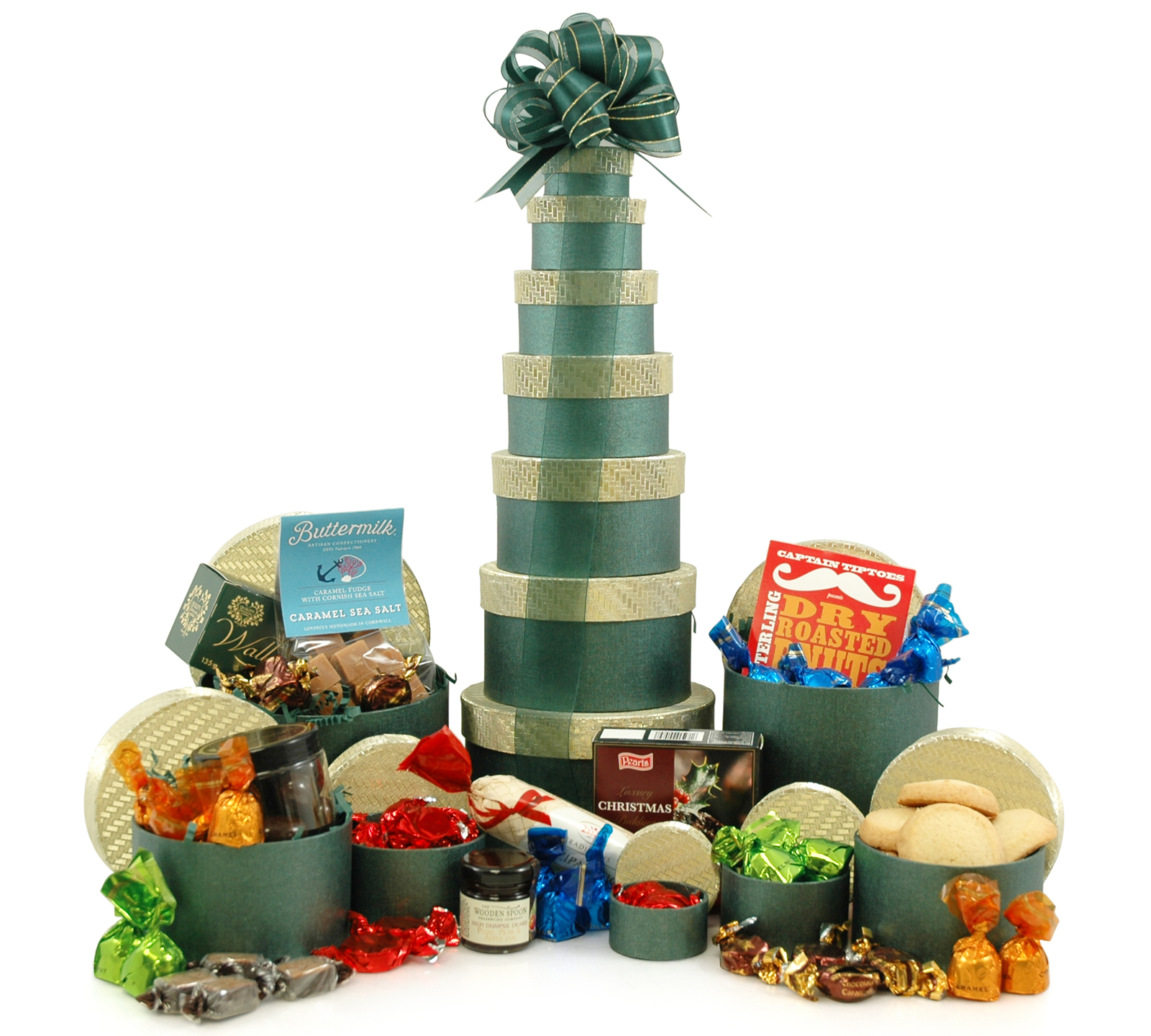 There's a feisty Chilean Merlot at the heart of this impressive sweet-themed Christmas hamper. And with plenty of other supremely tasty items to eat, drink and tuck into, you won't be able to resist removing the attractive ribbon and getting stuck in.
Our Price £45.00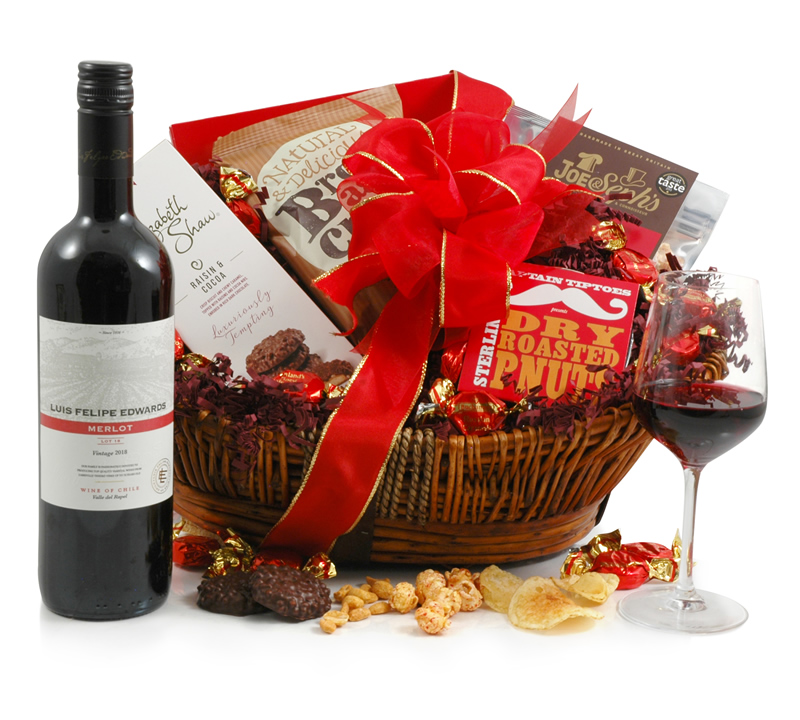 Our top-of-the range chocolate tower is a soaring 50cm tall and features 8 golden gift boxes, each one filled to the brim with a vast amount of chocolates, cookies and other sweet treats.
Our Price £49.99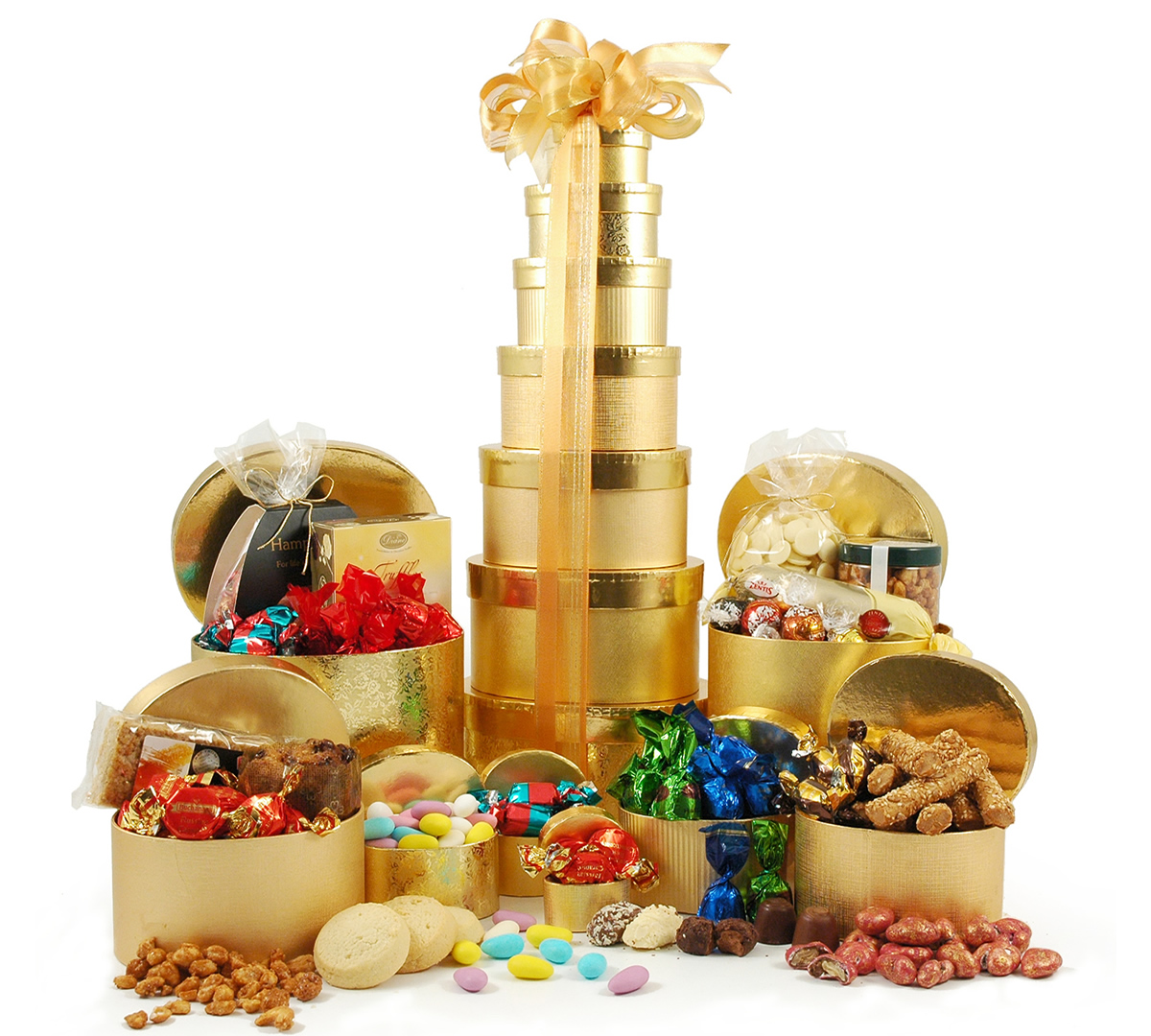 Indulge in this luxury Xmas hamper, jam-packed with Christmas goodies and a delightful duo of award winning wines.
Our Price £67.50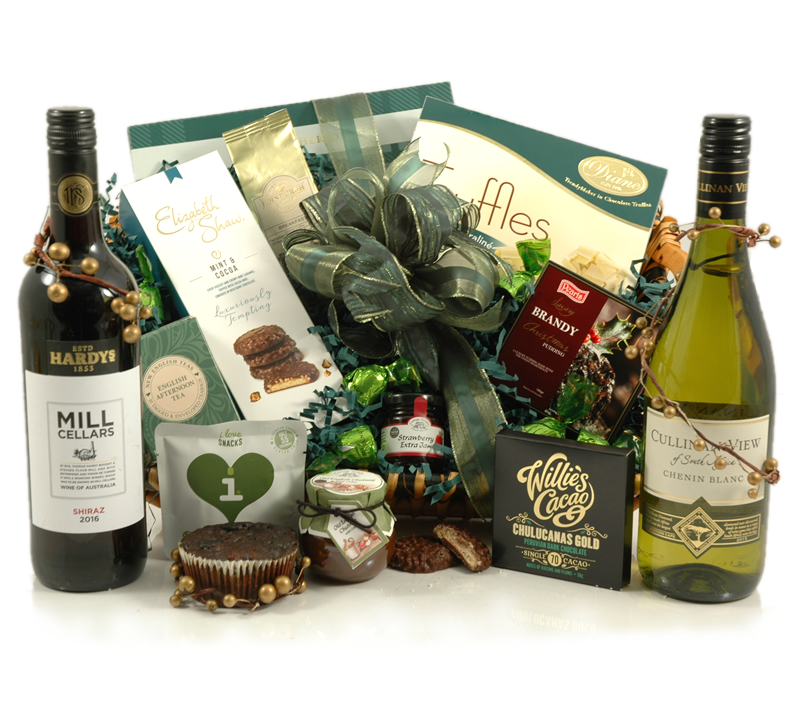 This splendid hamper is brimming with top quality Christmas nibbles and drink.
Our Price £75.00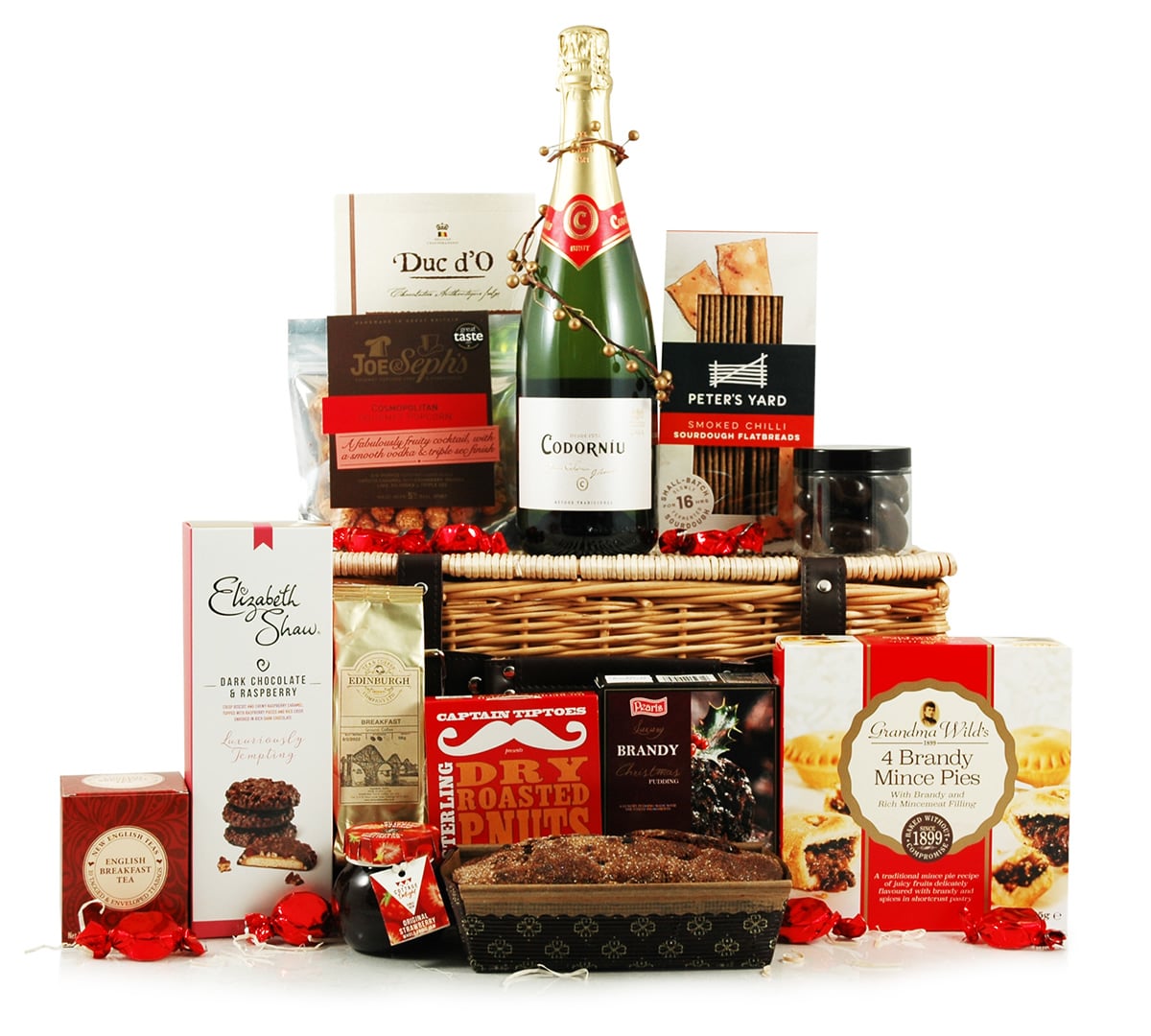 A trio of fine wines star in this large festive hamper. You'll love the oak matured Tempranillo, the zippy Chilean sauvignon blanc and the soft & creamy sparkling wine from the south of France - after all it wouldn't be Christmas without a bit of fizz.
Our Price £99.99
Always one of our most popular luxury Christmas hampers, this enormous first class gift is overflowing with four bottles of medal-winning wines - plus a huge assortment of sweet & savoury delights.
Our Price £125.00