---
Christmas 2018 at Hampergifts.co.uk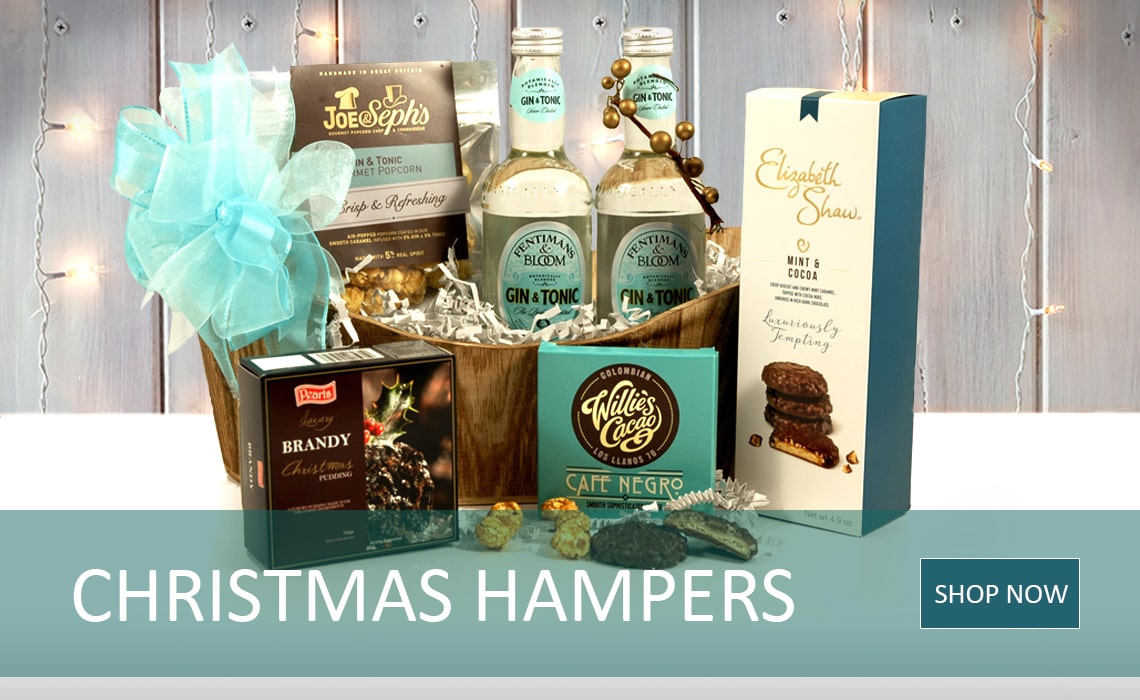 View our range of beautifully presented Christmas Hampers with award-winning contents. Perfect for your favourite friends, colleagues or clients. Make Christmas extra special this year with gift ideas from £22 to £400 at Hampergifts.co.uk.
Lovers of all things chocolate will enjoy digging into this charming basket. From chewy caramels and dessert filled chocolates, to raisin & cocoa cookies and perfectly-sized white chocolate drops, this hamper will delight on Christmas day.
Our Price £22.50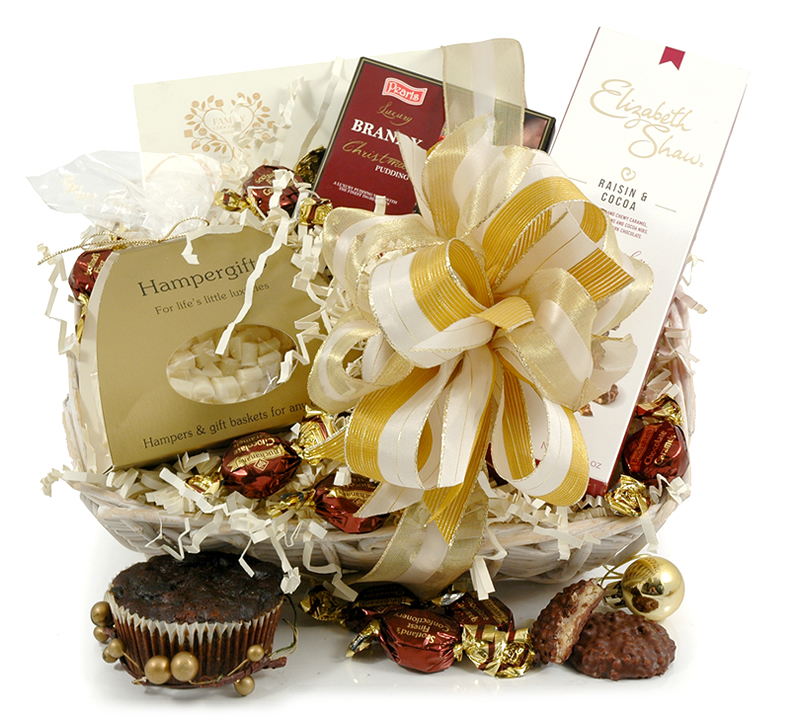 Always one of our most popular Christmas hampers, this charming gift is crammed with Xmas delights. Including a Brandy Christmas Pudding, After Dinner Mints, a box of mouth-watering Mince Pies, a mini pot of Acacia Honey and a whole lot more. Arriving beautifully gift wrapped with festive green ribbon, this is an ideal yuletide gift for relatives, staff or colleagues.
Our Price £25.99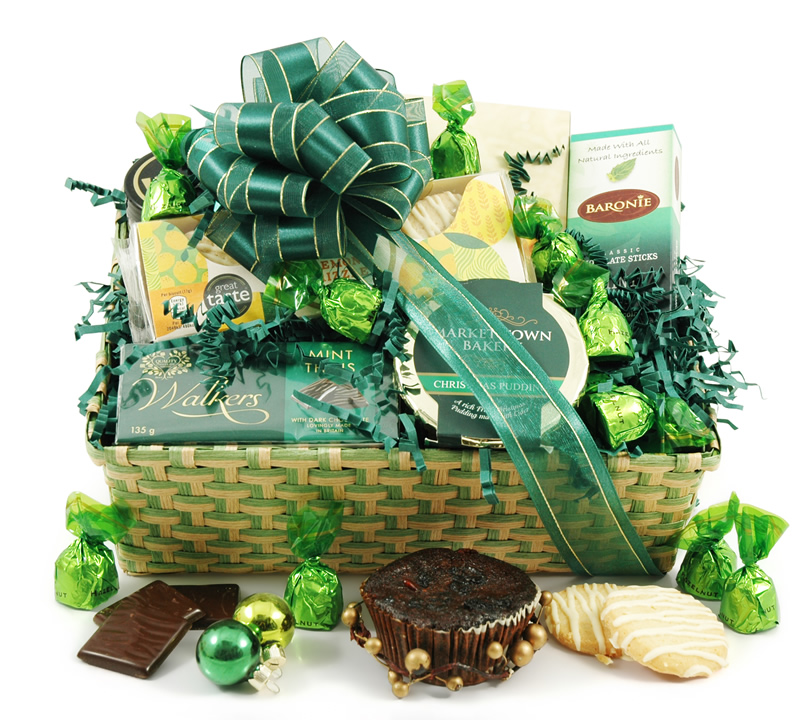 Start things with a bang by pulling the pair of Christmas crackers in this hamper of delights. Nesting in the sleek, magnetically fastened box, you'll also find that festive staple - a large, rich fruitcake - plus chocolate coated ginger thins, cranberry cookies, tomato chutney and other carefully chosen items.
Our Price £26.50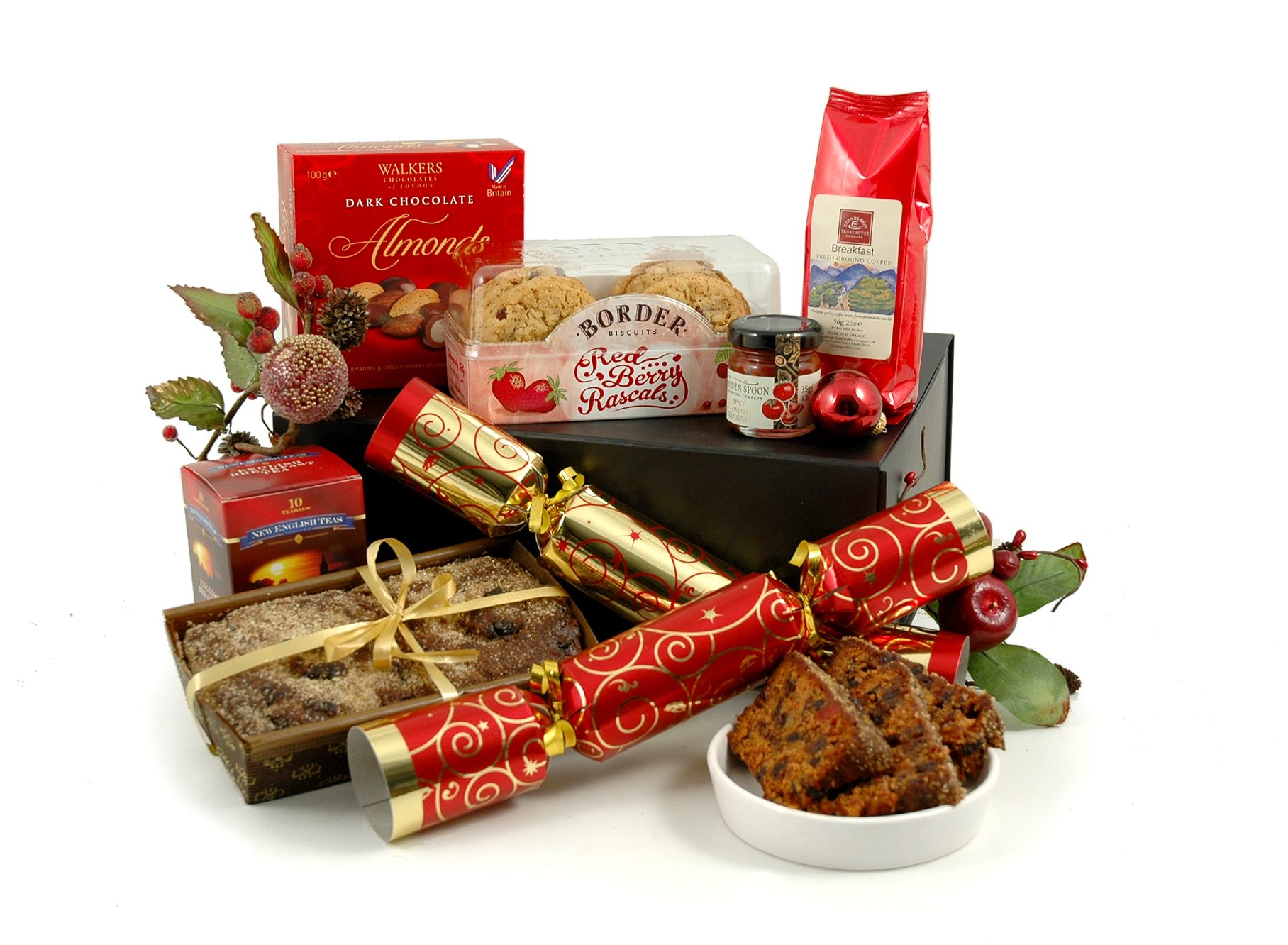 There's a fruity, nutty theme to this wonderfully attractive xmas hamper. Start by sharing out the unusual diced Mango chunks. Next dive into the mouth watering Raisin & Hazelnut Biscuits, Cranberry Flapjack, or Chocolate Coated Almonds.
Our Price £27.50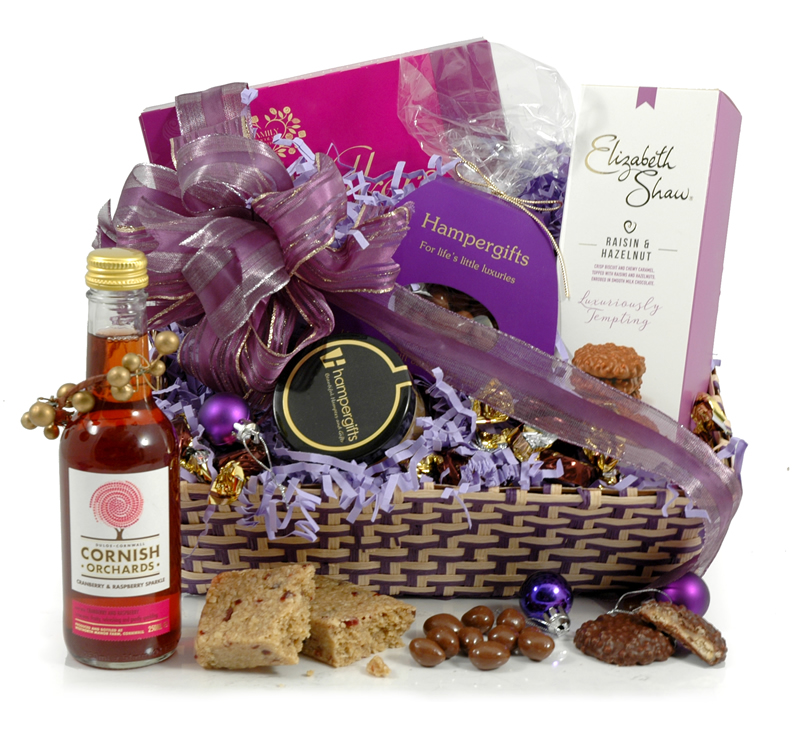 This full-bodied Spanish Tempranillo from master winemaker Miguel Torres won a silver medal at the Decanter World Wine Awards 2009.
Our Price £29.00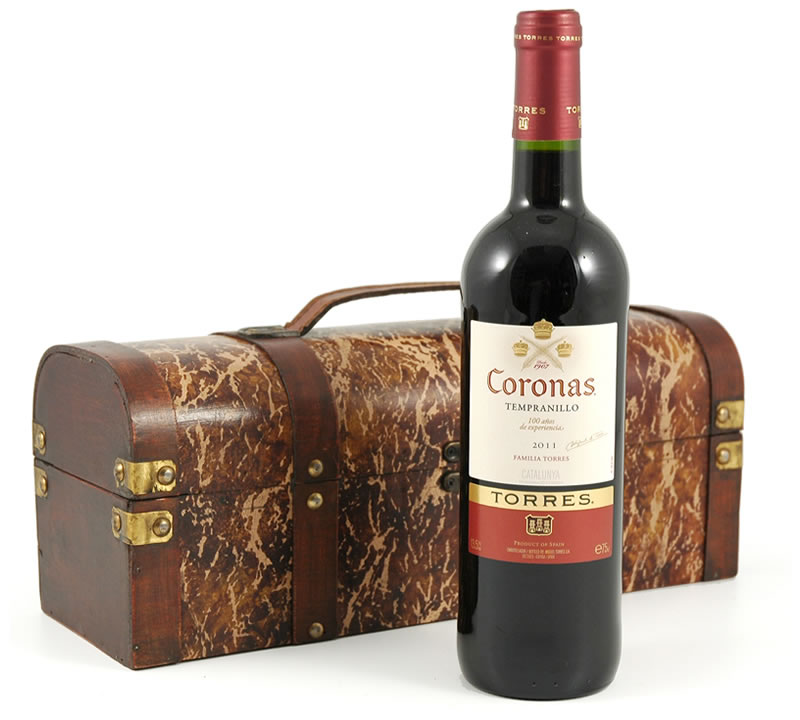 Celebrate the festive season with the classics. Our Gin & Tonic Tray offers a marvellous medley of traditional tastes that makes for a splendid Christmas surprise. Our selection of carefully selected traditional flavours won't fail to impress. The blue and white colour theme is reminiscent of a crisp December day, housing a host of treats to warm the cockles.
Our Price £32.50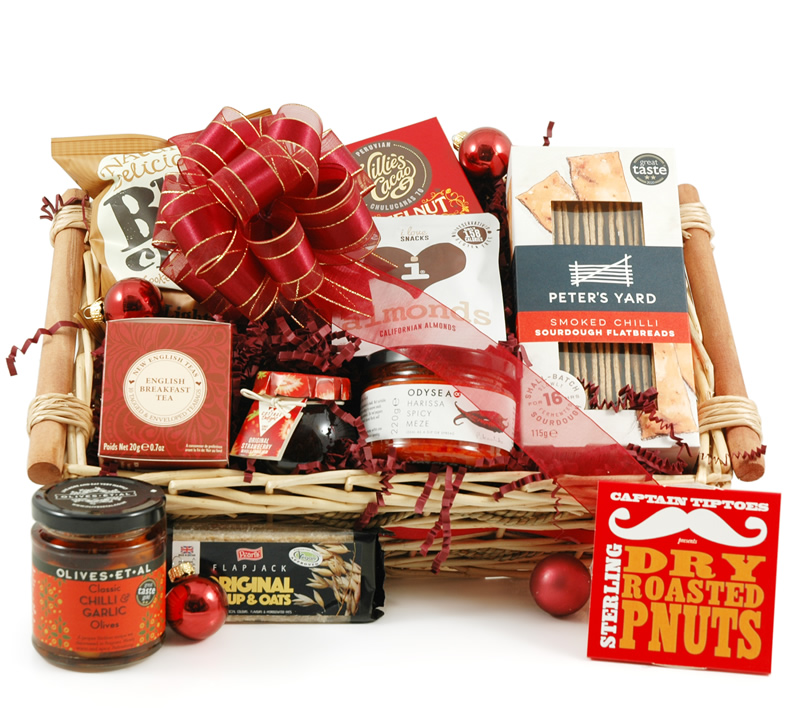 Uncork the delicious half bottle of Chilean wine, unwrap the dark chocolate mint sticks and settle down to relax and enjoy Christmas with our special Christmas Holly Box.
Our Price £32.50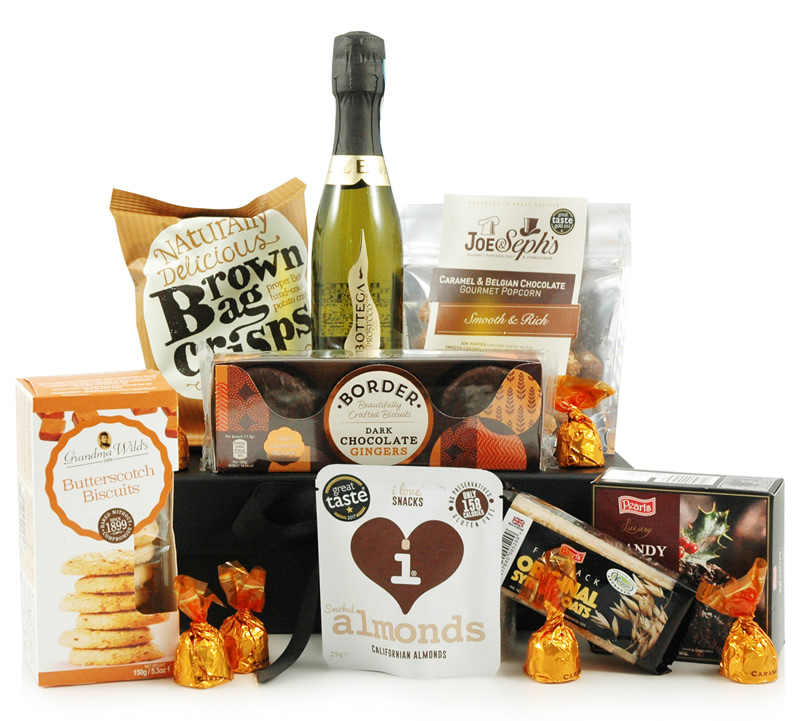 This beautiful Christmas hamper includes a memorable combination of delicious, tasty food, complemented by a bottle of deep red, award-winning Shiraz from Australia.The lucky recipient of this hamper is bound to be seduced by the unusual yoghurt coated nuts and sumptuous Belgian chocolates.
Our Price £34.99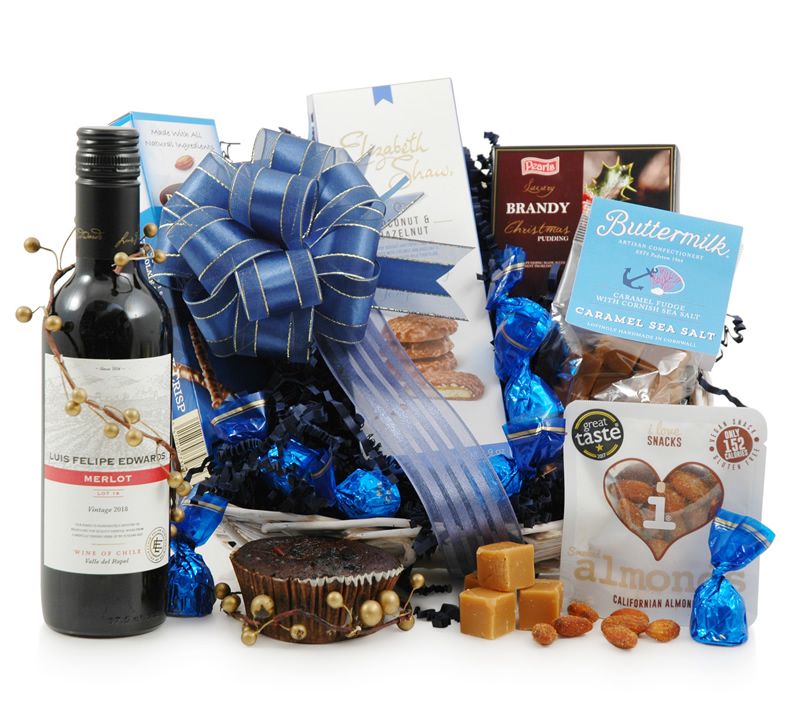 The perfect combination of sweet and spicy! Indulge their sweet tooth with the award-winning White Chocolate and Cranberry Fudge.
Our Price £34.99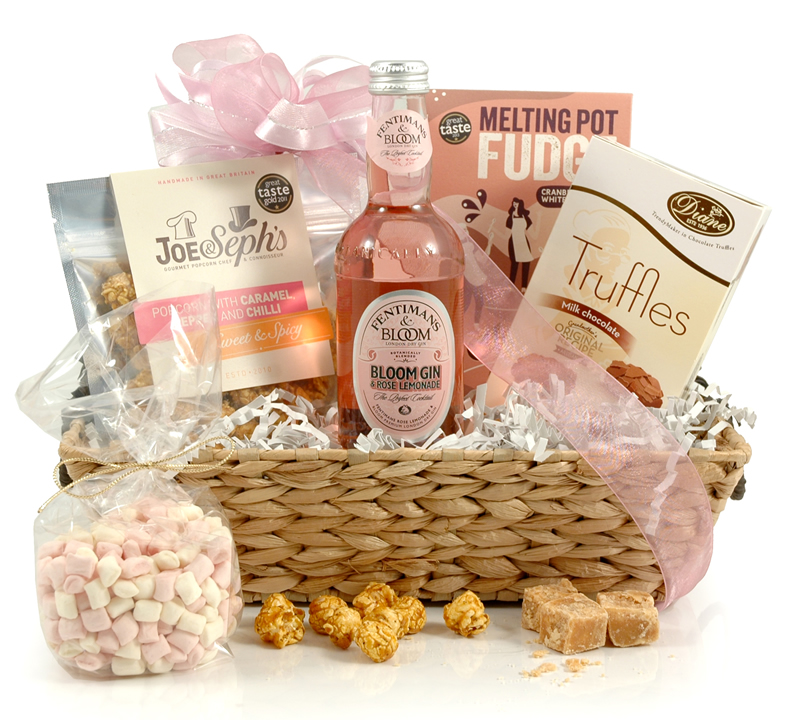 A charming hamper bursting with some medal winning delights. Cut a slice of the award-winning cheddar truckle and enjoy with the Ardennes pâté, crisp oatcakes and gold medal Cheese Makers Pickle.
Our Price £35.00