---
Chocolate Hampers From Hampergifts.co.uk
Hampergifts.co.uk are delighted to bring you a selection from the Chocolate Hampers range. Melt-in-the-mouth delighted of all descriptions, from cookies and truffles to pralines and mints - and everything in between! 
See our selection below or take a look here for the full range.
Please note, you can use voucher code MAY5HAMP for 5% off your order this month, expiring 31st May 2016.
This beautiful chocolate hamper contains a mix of well-known and boutique chocolate treats. Dip into cappuccino chocolate sticks, or enjoy the white chocolate cookies, Swiss truffles, caramels, chocolate gingers and the unique chocolate stones.

Our Price £26.99 inc VAT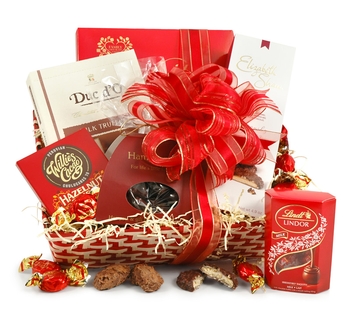 This little tower packs a lot of treats. Featuring creamy caramels, crumbly fudge and of course an abundance of chocolates - all waiting to be discovered inside three heart-shaped gift boxes.

Our Price £27.99 inc VAT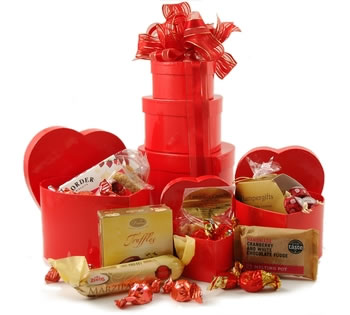 Demolishing this elaborate construction will be a special treat! Each of the striking, reusable burgundy & silver boxes is filled to the brim with indulgences like Honey Roasted Nuts, Hazelnut Praline Pieces, Sugared Almonds and more.

Our Price £32.50 inc VAT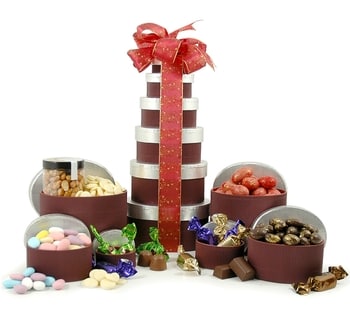 At the heart of our best selling wine hamper is a delicious medal winning Chilean Merlot. This elegantly gift wrapped hamper also includes some carefully picked Belgian chocolates, shortbread, chocolate coated honeycomb and other delights which go beautifully with the wine.

Our Price £37.99 inc VAT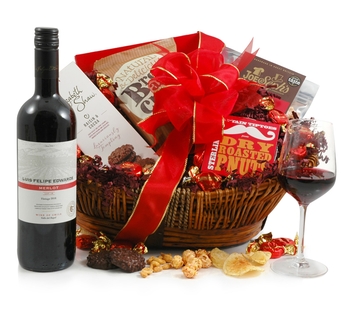 Champagne and chocolates should be enough to impress most people! This champagne gift box includes a half bottle of medal winning fizz, plus a considered selection of chocolates, nuts and snacks to enjoy with it.

Our Price £50.00 inc VAT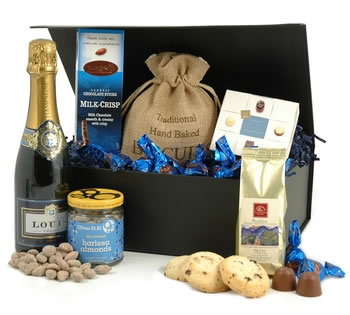 Our top-of-the range chocolate tower is a soaring 50cm tall and features 8 golden gift boxes, each one filled to the brim with a vast amount of chocolates, cookies and other sweet treats.

Our Price £54.99 inc VAT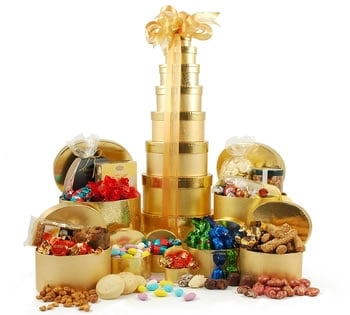 150 years of chocolate excellence is packed into one mouth watering hamper. The Lindt Gift Basket is filled with the finest products in the Lindt Lindor range.

Our Price £54.99 inc VAT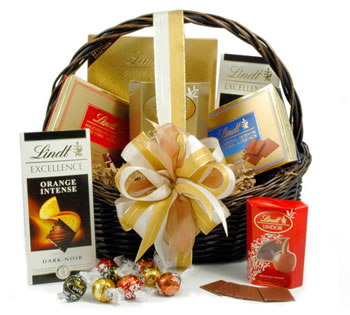 Pol Roger was the favourite champagne of Sir Winston Churchill, who famously described Pol Roger's residence as 'the world's most drinkable address'. This perfect aperitif Champagne is clean and elegant and has a delicious biscuity flavour. We've combined this world-renowned champagne with mouth-watering truffles from master chocolatiers Lindt as well as fine Belgian pralines.

Our Price £74.00 inc VAT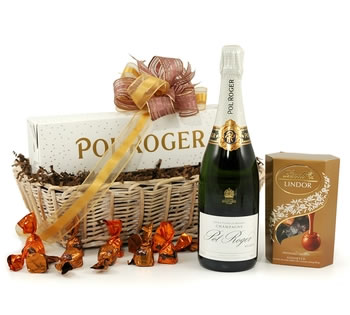 If you're stuck for ideas for that special someone, look no further than our Giant Teddy and Champagne Gift. This gorgeous hamper has been lovingly put together to include premium products, perfect for any romantic occasion.

Our Price £59.95 inc VAT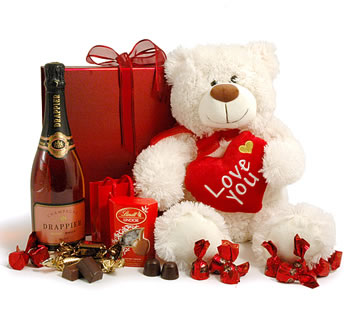 A stunningly presented, pink-hued rosé from Château de Beaulieu arrives with an adorably cuddly, soft and floppy-eared 'love you' puppy. Open the metallic red gift box and you'll also discover a mouth watering selection of Belgian & Swiss chocolates.

Our Price £45.00 inc VAT