---
Chocolate Hampers Available At HamperGifts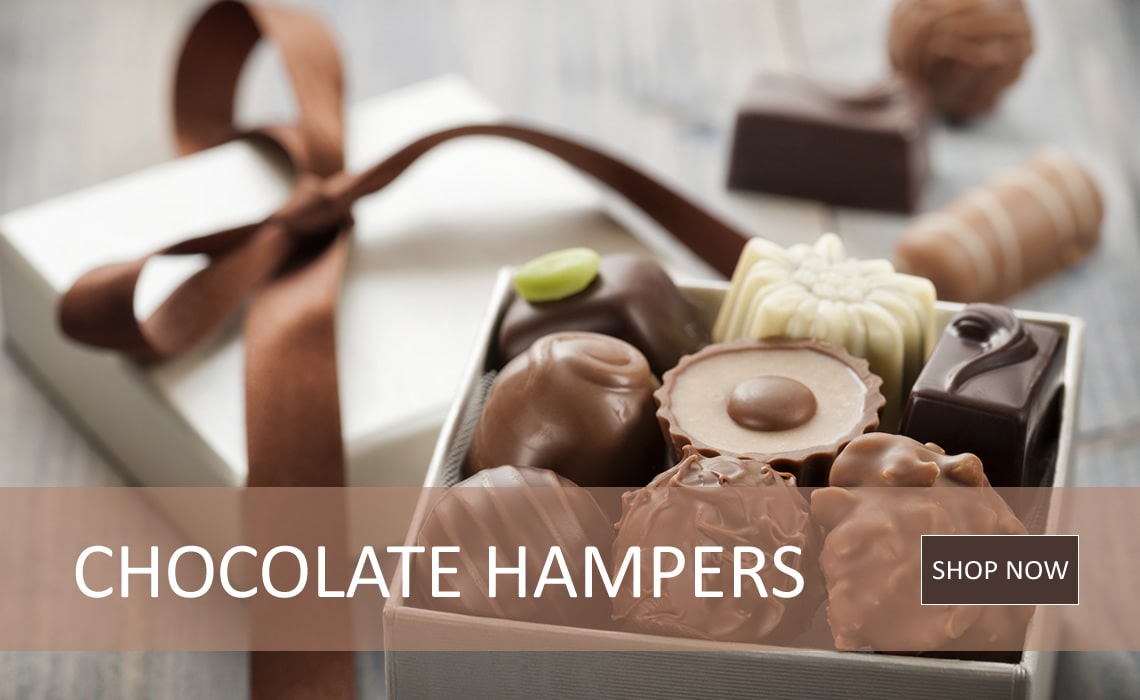 Our chocolate hampers and gift baskets are created to bring joy to any sweet tooth, featuring melt-in-the-mouth chocolates of all descriptions. Our chocolate hampers include delights such as chocolate cookies, truffles, pralines, mints, chocolate nuts and much more. Shop the full collection here.
Our top-of-the range chocolate tower is a soaring 50cm tall and features 8 golden gift boxes, each one filled to the brim with a vast amount of chocolates, cookies and other sweet treats.
Our Price £53.50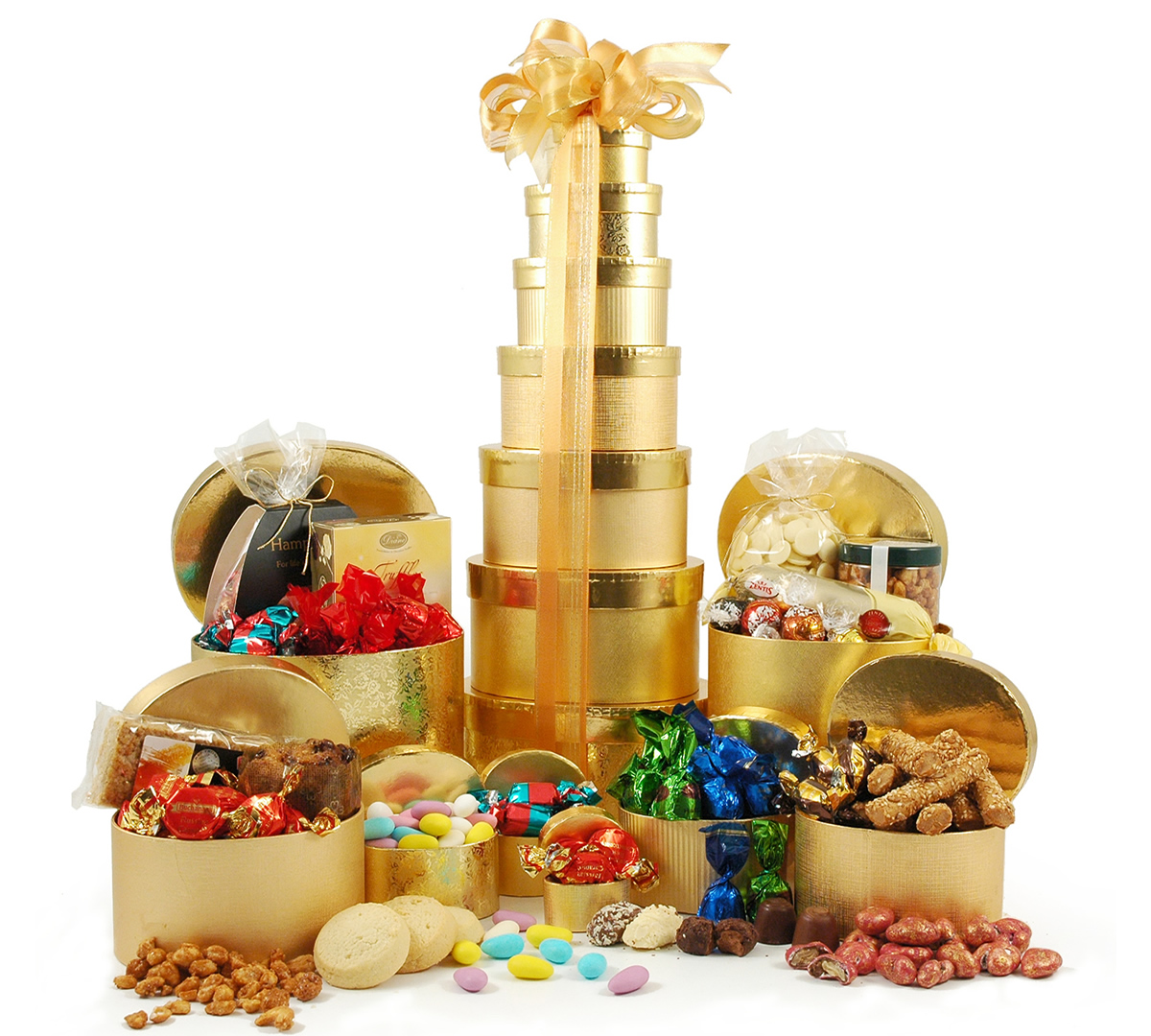 This beautiful chocolate hamper contains a mix of well-known and boutique chocolate treats. Dip into cappuccino chocolate sticks, or enjoy the white chocolate cookies, Swiss truffles, caramels, chocolate gingers and the unique chocolate stones.
Our Price £29.99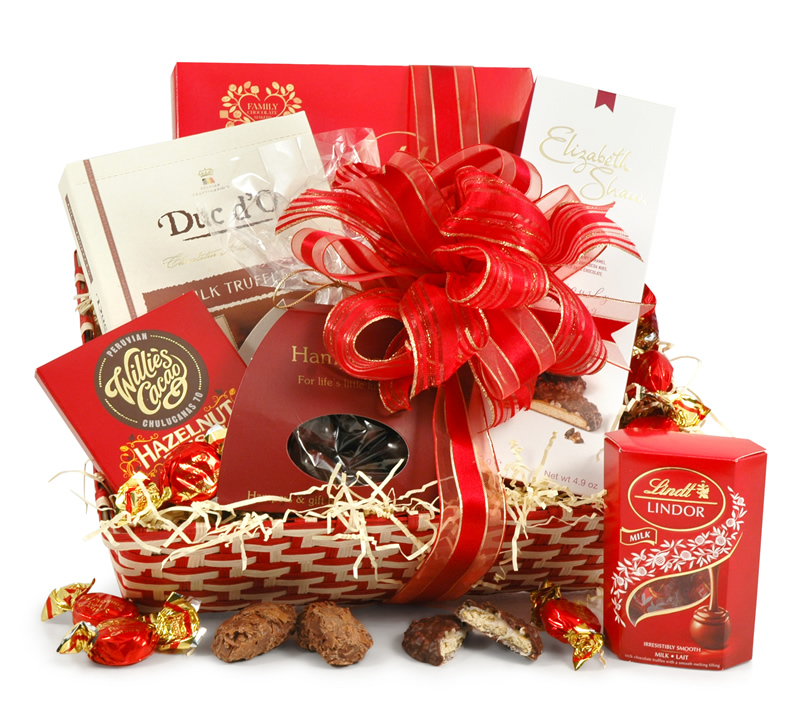 This beautifully packaged gift basket is a sure fire winner for any true Baileys lover.
Our Price £42.00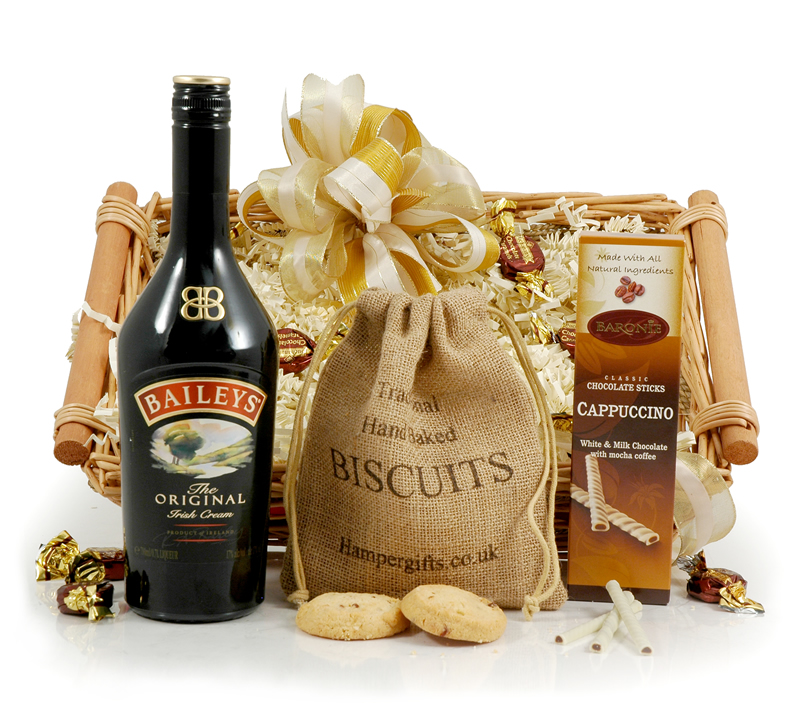 At the heart of our best selling wine hamper is a delicious medal winning Chilean Merlot. The re-usable wicker basket also includes some carefully picked treats including Belgian chocolates, honey biscuits, shortbread, chocolate coated honeycomb and more.
Our Price £39.99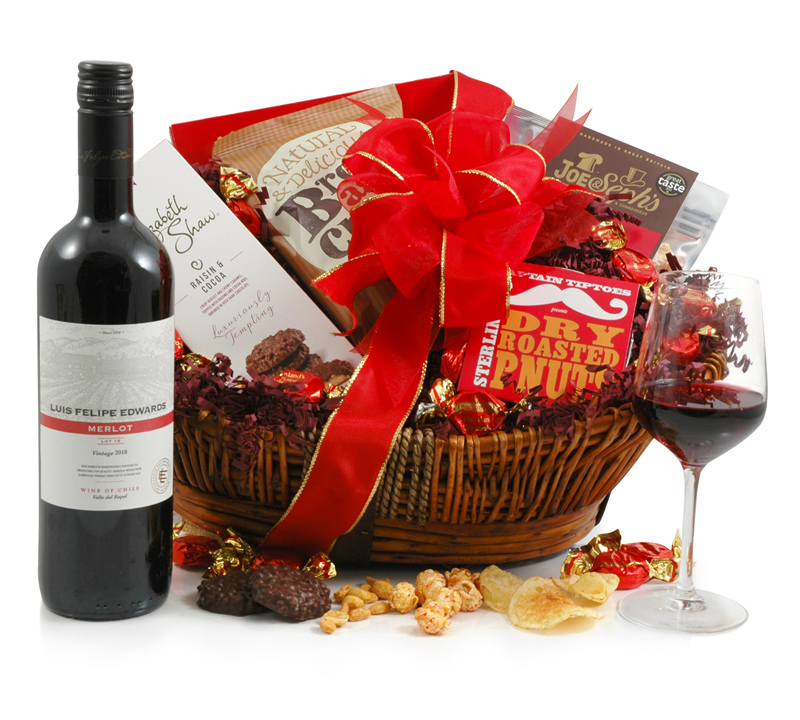 Lovers of all things chocolate will enjoy digging into this charming basket.
Our Price £24.99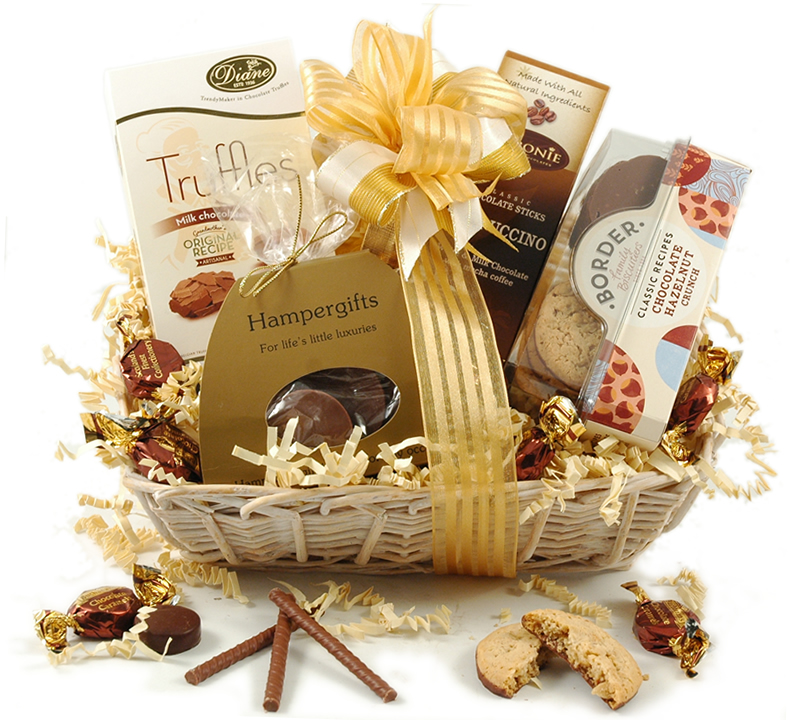 A delectable gift basket from the masters of chocolate creation. This Belgian & Swiss chocolate basket contains a mouth watering collection of white, dark & milk chocolate pralines and truffles.
Our Price £43.50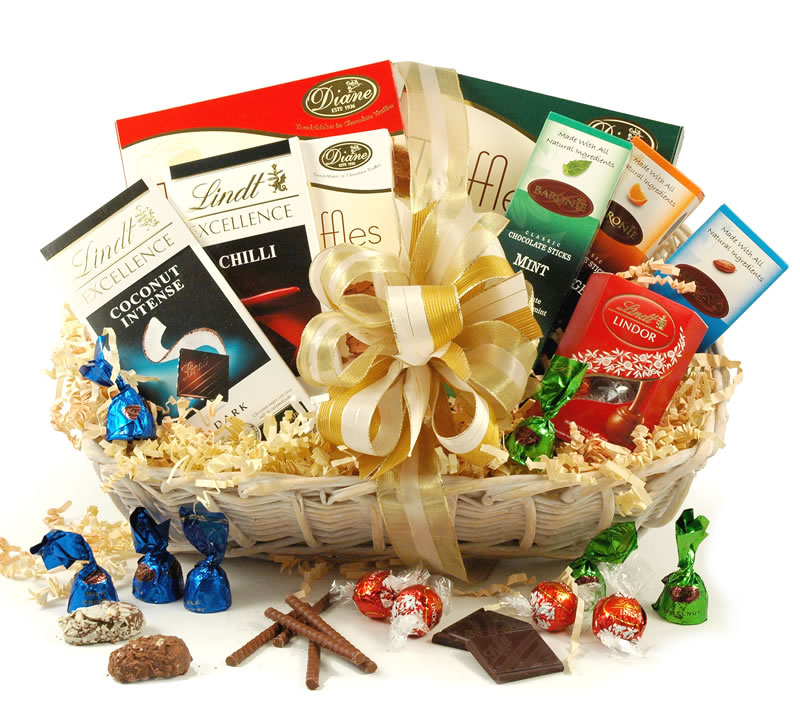 As one of the leading champagne houses of France, Veuve Clicquot well deserves its enviable reputation for this famous bubbly; the prestigious Wine Spectator magazine gave it a score of 92/100 in 2012.
Was £99.99
Now £89.99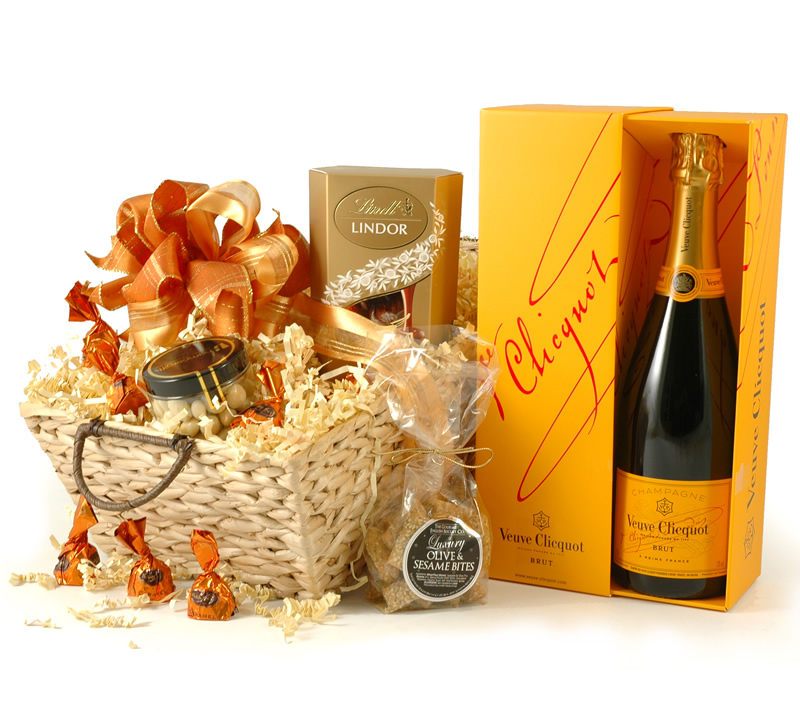 Brimming with a huge selection of goodies our Cookies, Crisps & Snacks Bumper Basket - containing 20 gourmet items - is an ideal gift for family, friends or even sharing round an office.
Our Price £59.99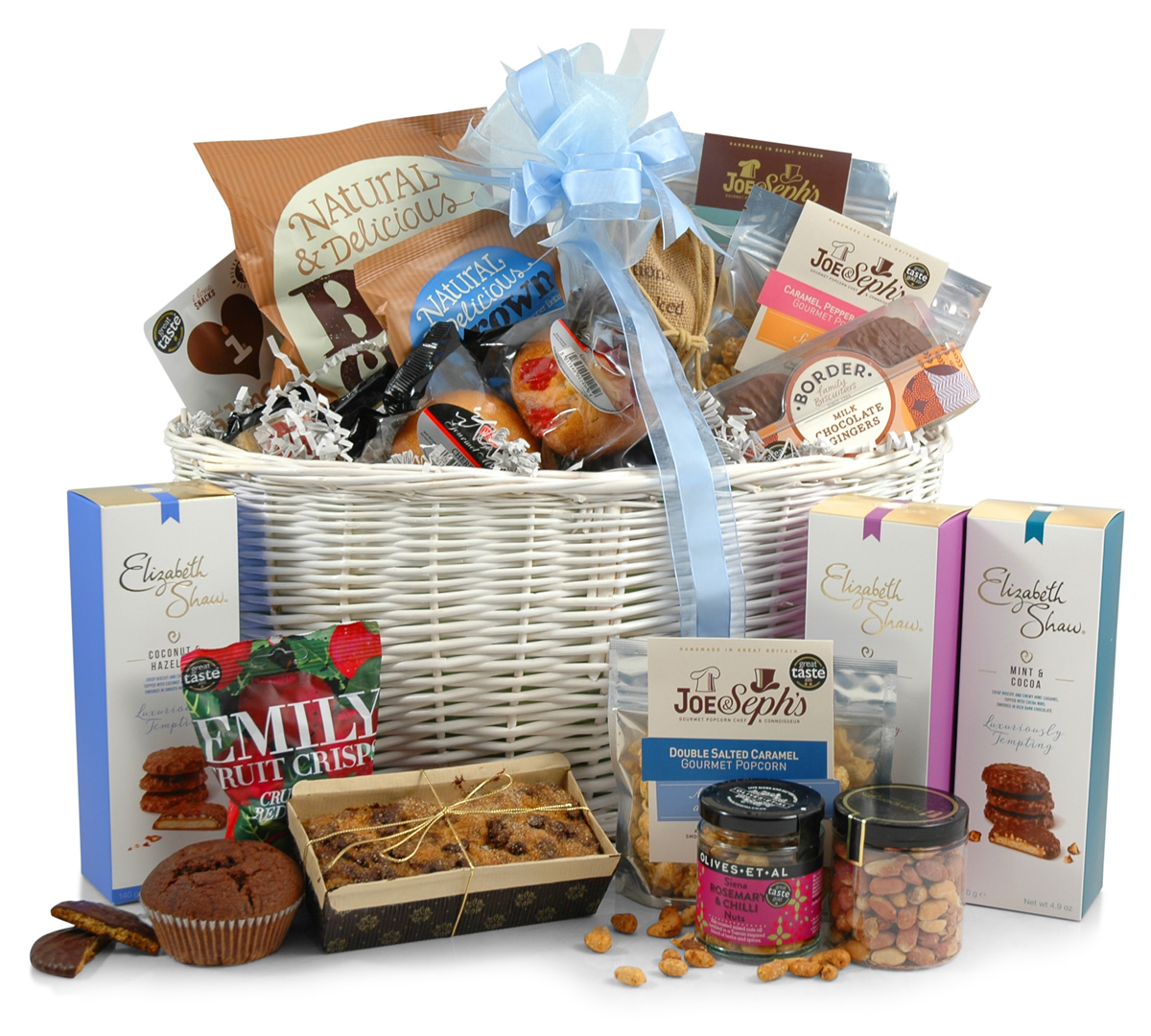 One of our largest Chocolate Bouquets, this features a huge assortment of Luxury Chocolate Bars and makes an excellent gift for any occasion.
Our Price £49.99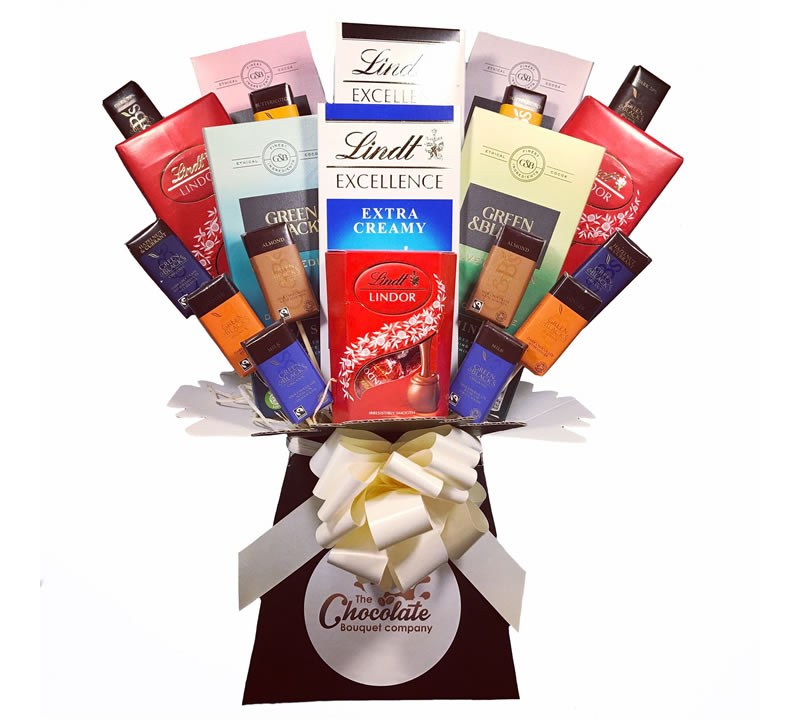 A beautifully crisp sparkling wine from France, a delectable selection of chocolates... and an adorable teddy bear - what better way to surprise someone special.
Our Price £52.50