Check out the latest offers for Icelolly!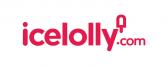 Super summer savers and cheap destinations for your summer holiday! It's all here at Icelolly.
All inclusive deal from £129pp!
7 nights in Gorgeous Greece! From £149pp.
4* Deal from £99pp.
Luxury 7 Night 4* Deal from £219pp.
All these offers and much more...
If you have any questions regarding the Icelolly programme or would like to join, please don't hesitate to get in touch at james.holmes@iprospect.com
Happy Holidays!!
The Icelolly Affiliate Team
Tags: beach holidays, great value short breaks, ice lolly, offers, summer fun