Check out our latest offers!
Introducing our new Sports Nutrition Range, 3 for 2, and free gifts!
Welcome to the myvitamins.com affiliate newsletter, packed full of great offers.
Fancy some samples? Or want an exclusive offer to secure some additional exposure? Then get in touch!If you feel you can support these offers or want any further info please let me know
Lucinda.lamb@thehutgroup.com
Stuart.owen@thehutgroup.com
James.hardwick@thehutgroup.com
Did you know? myvitamins' cut off time for same day despatch is now 8pm!
Offer: FREE UK Delivery on ALL orders
http://www.awin1.com/cread.php?awinmid=4454&awinaffid=!!!id!!!&clickref=&p=http%3A%2F%2Fwww.myvitamins.com%2Fhome.dept
Offer: FREE Next Day Delivery when you spend £35
Code: NDD35
Valid: until 15/04/14
Terms and conditions apply
http://www.awin1.com/cread.php?awinmid=4454&awinaffid=!!!id!!!&clickref=&p=http%3A%2F%2Fwww.myvitamins.com%2Fhome.dept
Offer: Free Tracked Delivery to China when you spend £35 or more
Code: SHIP2CN
Valid: until 31/03/14
http://www.awin1.com/cread.php?awinmid=4454&awinaffid=!!!id!!!&clickref=&p=http%3A%2F%2Fwww.myvitamins.com%2Fhome.dept
Offer: 20% off everything on site – New customers only
Code: MVNEW
Valid: until 03/04/14
http://www.awin1.com/cread.php?awinmid=4454&awinaffid=!!!id!!!&clickref=&p=http%3A%2F%2Fwww.myvitamins.com%2Fhome.dept
Latest Offers
Offer: Buy one get one free on Beauty Vitamins
(Customer must add product/s to basket before entering code)
Use code: BEAUTY1
Valid: until midnight 03/04/14
http://www.awin1.com/cread.php?awinmid=4454&awinaffid=!!!id!!!&clickref=&p=http%3A%2F%2Fwww.myvitamins.com%2Fwomen%2Fbeauty-vitamins.list
Offer: 10% off NEW Sports Nutrition Products
(Customer must add product/s to basket before entering code)
Code: SPORTS
Valid: until midnight 03/04/14
http://www.awin1.com/cread.php?awinmid=4454&awinaffid=!!!id!!!&clickref=&p=http%3A%2F%2Fwww.myvitamins.com%2Fcategories%2Fsports-nutrition.list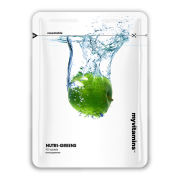 Offer: Free Krill Oil (30) when you spend £15
(Product automatically added to basket upon entering code)
Code: KRILL30
Valid: until midnight 03/04/14
http://www.awin1.com/cread.php?awinmid=4454&awinaffid=!!!id!!!&clickref=&p=http%3A%2F%2Fwww.myvitamins.com%2Fvitamins%2Ftotal-krill-oil%2F10618928.html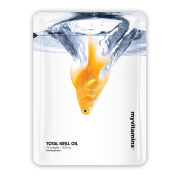 Offer: 35% off selected Vitamins
(Customer must add product/s to basket before entering code)
Code: CLEARANCE
Valid: until midnight 03/04/2014
http://www.awin1.com/cread.php?awinmid=4454&awinaffid=!!!id!!!&clickref=&p=http%3A%2F%2Fwww.myvitamins.com%2Foffers%2Fclearance.list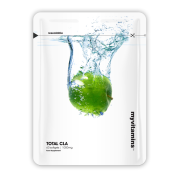 Offer: 3 for 2 on selected vitamins (cheapest one FREE)
(Customer must add product/s to basket before entering code)
Code: 3FOR2
Valid: until midnight 26/03/14 or whilst stocks last
http://www.awin1.com/cread.php?awinmid=4454&awinaffid=!!!id!!!&clickref=&p=http%3A%2F%2Fwww.myvitamins.com%2Fcategories%2F3-for-2.list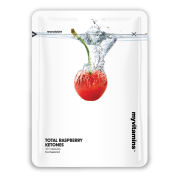 Offer: 10% off Radiant Skin Bundle
(Customer must add product to basket before entering code)
Use code: SPRING10
Valid: until midnight 03/04/14
http://www.awin1.com/cread.php?awinmid=4454&awinaffid=!!!id!!!&clickref=&p=http%3A%2F%2Fwww.myvitamins.com%2F10803395.html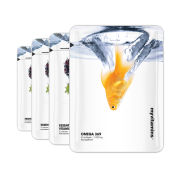 Offer: Free myvitamins PowerTower when you buy any new product
(Product automatically added to basket upon entering code)
Code: NEW
Valid: until midnight 03/04/14
http://www.awin1.com/cread.php?awinmid=4454&awinaffid=!!!id!!!&clickref=&p=http%3A%2F%2Fwww.myvitamins.com%2Fcategories%2Fnew-in.list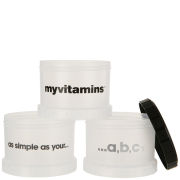 The myvitamins Affiliate Team (Part of The Hut Group)
Thehutgroup@affiliatewindow.com


Vote for Us – "Industry Choice of Partner Award"
http://www.performancemarketingaward...te_form_anchor