Celebrity Ambassador, Up to 20% Payday Codes and March Favourites at Exante Diet
Happy Friday Affiliates!
The weekend is finally here and that means that payday is coming.  Not only that but today is the launch of our celebrity brand ambassador… Frankie Essex!  Frankie has started the diet and is loving our delicious Exante products, please see below for some new bundles, codes and a great competition for this weekend.  There are also some brilliant new banners featuring Frankie and some great social media coverage of our codes.  Is there anything that you could do to promote our celebrity sponsorship?  If so please contact me as I would love to discuss this.  As well as this exciting development, Exante Diet has some great payday codes so that you can start losing weight for less.  With savings of up to 20% and some great free gifts, Exante Diet is the number one destination for dieting this weekend.
If you're interested in exclusive codes or are able to offer any extra exposure, please just get in touch with me on Madeleine.Leaf@thehutgroup.com or Katy.Hughes@affiliatewindow.com  we'll be happy to help.
Frankie loves Exante #TheOnlyWayIsExante

Today we are launching Frankie Essex as our new celebrity brand ambassador!  This Essex royalty has started the Exante Diet programme and is already loving lots of our delicious dieting products (check out her twitter for to see updates on how she is doing).  Frankie started the diet on 12th March and will continue until 5th June so you will be able to see Frankie's personal will power in overcoming her own personal confidence issues through Exante Diet!  There will be regular updates in newsletters and there are banners available on request.  We have a new Frankie Essex bundle as well as a great 20% code off her favourite pink products to really celebrate the launch.  If you would like any extra images or to see the press release then please email Madeleine.Leaf@thehutgroup.com
Code:
http://www.awin1.com/cread.php?awinmid=5386&awinaffid=!!!id!!!&clickref=&p=http%3A%2F%2Fwww.exantediet.com%2Ffrankie-essex.list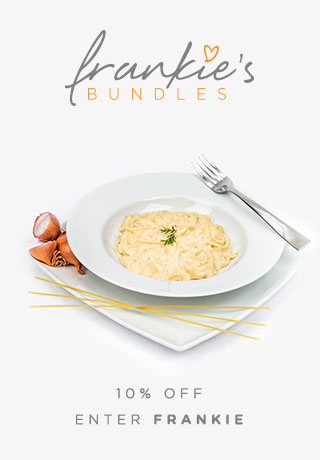 The Frankie Bundle – get 10% off to celebrate the launch! Code: FRANKIE
Code:
http://www.awin1.com/cread.php?awinmid=5386&awinaffid=!!!id!!!&clickref=&p=http%3A%2F%2Fwww.exantediet.com%2Fdiet-products%2Fexante-diet-frankie-bundle%2F10934331.html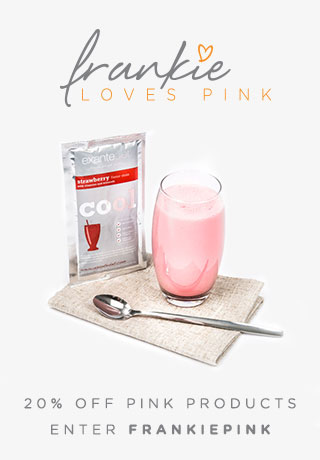 20% off Pink Products – celebrate Frankie's favourite colour
Code: FRANKIEPINK
Code:
http://www.awin1.com/cread.php?awinmid=5386&awinaffid=!!!id!!!&clickref=&p=http%3A%2F%2Fwww.exantediet.com%2Foffers%2Ffrankie-loves-pink.list
COMPETITION FOR THE WEEKEND
To celebrate the launch of Frankie Essex as our brand ambassador, we are giving the affiliate who generates the most revenue an exclusive free gift to give to their users!  Not only this, but get back to me and tell me how you will promote the above codes and the most successful promotion will get a bundle of Exante goodies to give away in a competition.  With the payday codes this weekend it is a great time to push the bundle, Frankie's new position and make the most of our celebrity following!
Competition 1 Whoever generates the most revenue over the weekend will receive an exclusive free gift code for their users
Competition 2 Tell me how you will promote Frankie and the most successful promotion this weekend will get a bundle of goodies to give away!
Email me at Madeleine.Leaf@thehutgroup.com for more information, images and opportunities with Frankie Essex.

Payday Codes


10% off when you spend £40 Code: PAYDAY1 Valid until 03/04/14
Code:
http://www.awin1.com/cread.php?awinmid=5386&awinaffid=!!!id!!!&clickref=&p=http%3A%2F%2Fwww.exantediet.com%2Fshop.list
15% off when you spend £40 Code: PAYDAY2 Valid until 03/04/14
Code:
http://www.awin1.com/cread.php?awinmid=5386&awinaffid=!!!id!!!&clickref=&p=http%3A%2F%2Fwww.exantediet.com%2Fshop.list
20% off when you spend £130 Code: PAYDAY3 Valid until 03/04/14
Code:
http://www.awin1.com/cread.php?awinmid=5386&awinaffid=!!!id!!!&clickref=&p=http%3A%2F%2Fwww.exantediet.com%2Fshop.list
Most Popular Codes in March


15% off for New Customers Code: NEWSTART15
Code:
http://www.awin1.com/cread.php?awinmid=5386&awinaffid=!!!id!!!&clickref=&p=http%3A%2F%2Fwww.exantediet.com%2Fshop.list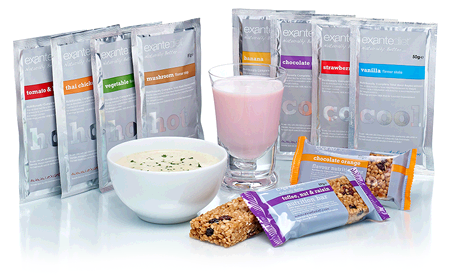 New In! Pick Your Own Pack of 50 Code: PICKYOUROWN50 Valid until 31/03/14
Code:
http://www.awin1.com/cread.php?awinmid=5386&awinaffid=!!!id!!!&clickref=&p=http%3A%2F%2Fwww.exantediet.com%2Foffers%2Fpick-your-own-pack-of-50.list
Pick Your Own Bumper Pack
Get a month worth of your choice of products for only £108.36
Code: PICKYOUROWN
Valid until 31/03/14
Code:
http://www.awin1.com/cread.php?awinmid=5386&awinaffid=!!!id!!!&clickref=&p=http%3A%2F%2Fwww.exantediet.com%2Fshop.list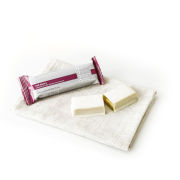 FREE Box of 50 Red Berry Bars when you spend £120
Code: FREEREDBERRY
Valid until 31/03/14
Code:
http://www.awin1.com/cread.php?awinmid=5386&awinaffid=!!!id!!!&clickref=&p=http%3A%2F%2Fwww.exantediet.com%2Fdiet-products%2Fexante-diet-box-of-50-red-berry-bars%2F10888496.html
FREE Blackcurrant Drinks Mix with a £30 Spend Code: BLACKCURRANT
Valid until 31/03/14
Code:
http://www.awin1.com/cread.php?awinmid=5386&awinaffid=!!!id!!!&clickref=&p=http%3A%2F%2Fwww.exantediet.com%2Fdiet-products%2Fblackcurrant-drink-mix%2F10798935.html
It would be great to hear from you about what more we can do now we have a celebrity sponsor, so please drop me an email at Madeleine.Leaf@thehutgroup.com to discuss future opportunities!
Thanks, The Exantediet Affiliate Team (Part of The Hut Group) Thehutgroup@affiliatewindow.com
Other related programmes from The Hut Group include:
Myvitamins Myprotein and more