---
Celebrate Women's Day With Serenata Flowers
Do something special for that special woman in your life. Women's Day is the perfect opportunity to say thank you to the mother who always picked you up, the wife who is the love of your life or to let your daughter know she truly is beautiful and deserving of the very best. Shop today and save up to 33% On Selected flowers and Free Delivery on all orders! 
The romance of the Far East is carried by wisps of pink gypsophilia gusting around spicy pink gerbera daisies, alstromeria and pink lilies, while the vibrant colours of embroidered silk and the fan-like flutterings of delicate petals conjure dreams of the Orient.
Our Price £24.99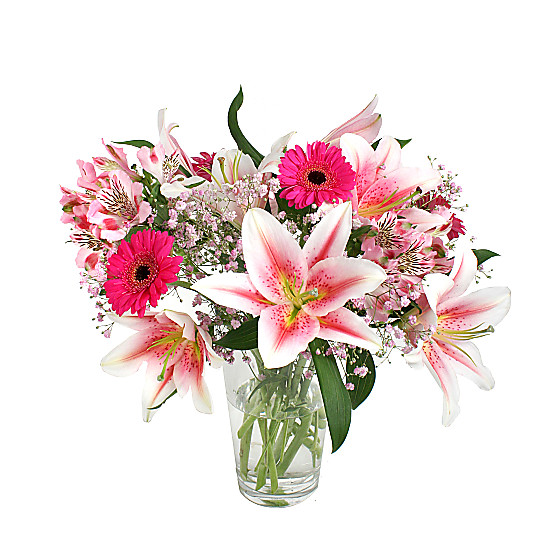 Is there a recipe for the perfect smile? We think our researchers have come pretty close: take a handful of precious pink gerbera daisies, stir in a dash of alstromeria blooms, add a sprinkling of daisy and finish with a swirl of roses.
Was £34.99
Now £29.99
Save £5.00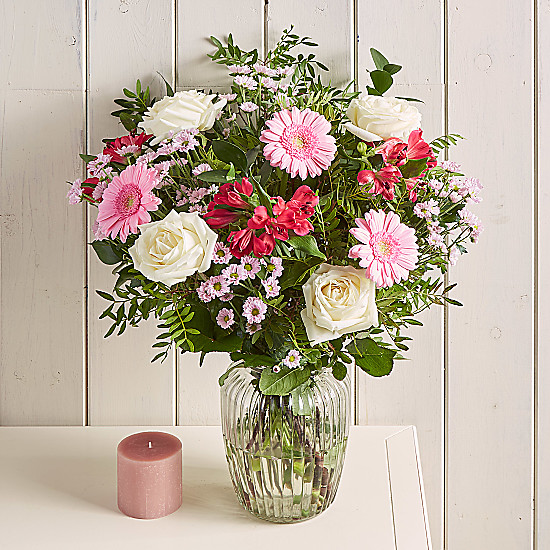 Undeniably exciting and weirdly enticing! These pigmented electric blue galaxy Dendrobium orchids not only make an incredibly unusual gift, they also make a superb talking point for any dinner party! Step into a world of wonderful with these unique blooms.
Was £26.99
Now £19.99
Save £7.00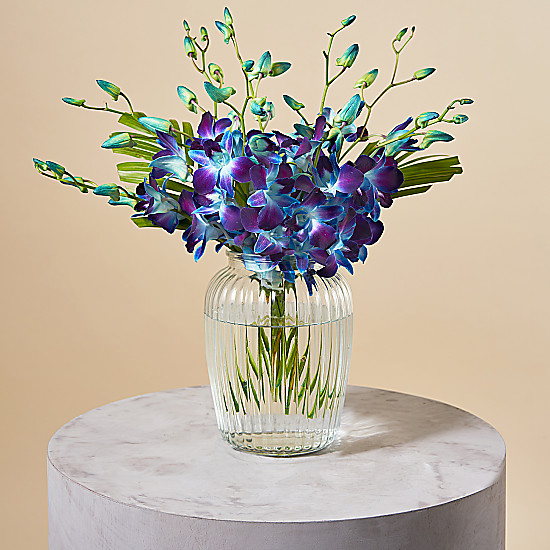 Bursting with vibrant colours and beautiful flowers of endless variety Nana's gardens will always hold a sense of wonder and delight. This super tribute to all those dedicated Nana's out there even comes complete with a cute little bird box!
Was £34.99
Now £29.99
Save £5.00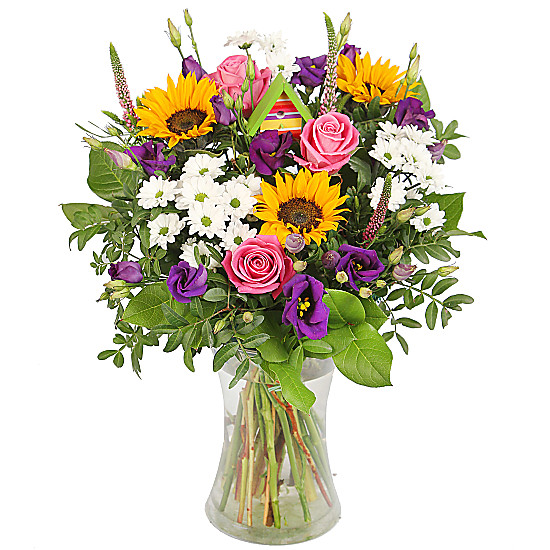 Ancient suns of gold and amber create a tropical ambiance for this intense floral display of colour and vibrancy. This outstanding rose and lily bouquet will lend a touch of mysticism to any home.
Was £29.99
Now £19.99
Save £10.00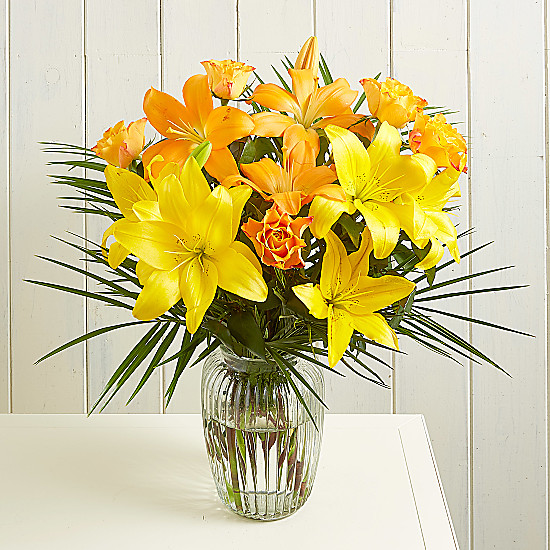 Shell-white gerbera daisies and frothy masses of daisy mums bob amongst the waving arms of purple veronica blooms.
Was £39.99
Now £29.99
Save £10.00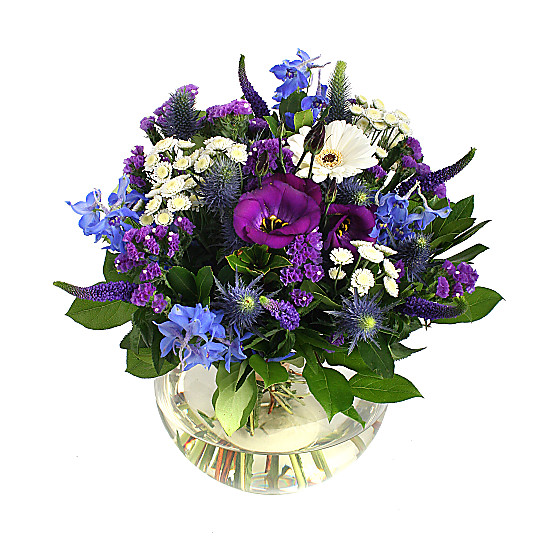 Classic vintage colours combine in this spectacular bouquet, with wonderfully scented Freesias, cheerful Germini, the classic beauty of Roses and Leucadendron foliage. Simply stunning
Our Price £34.99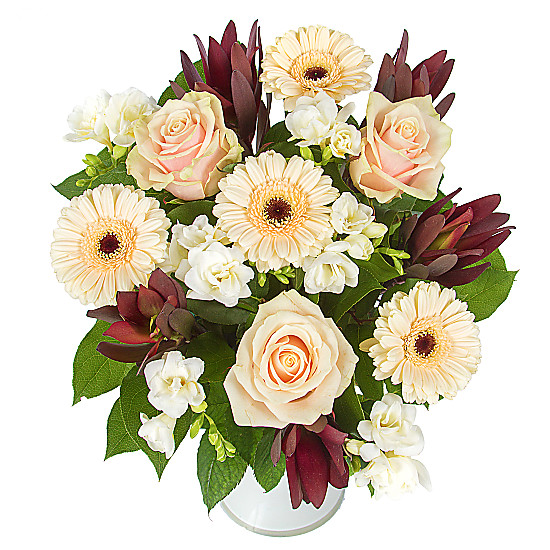 Sweet and yummy with lashings of pink delight and lovely floral treats!
Our Price £39.99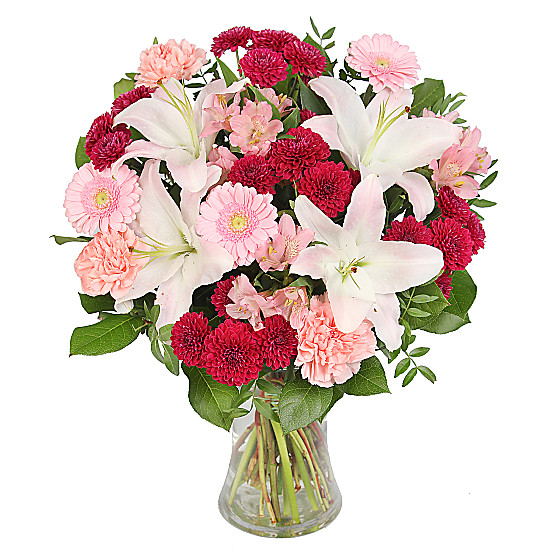 Get your jungle jive on at Club Tropicana - 'cos these showgirl heliconias sure know how to party. Big, bold shapes. Big, bold colours. Big, bold impact.
Was £26.99
Now £19.99
Save £7.00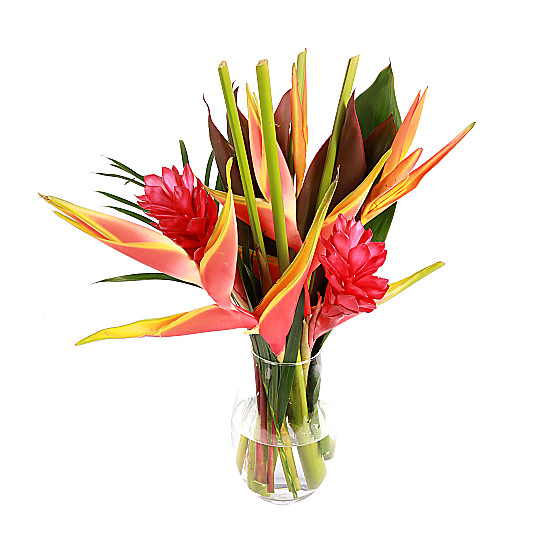 An ebullience of enigmatic flowers. A Russian lovescape to which the prickle of sparkling thistles and contrasting softness of elegant feathers and downy pussy willow lend verisimilitude.
Was £59.99
Now £39.99
Save £20.00