Car Loan 4U launches their affiliate program!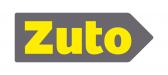 At Car Loan 4U we're experts in car finance, offering clients the very best and cheapest online car finance deals, making sure everybody gets a great car finance deal, regardless of whether they have bad car credit history, or have been turned down elsewhere!
As one of the UK's leading car finance company, we're able to search through our extensive range of great flexible car financing options, to suit clients and their budget.
We work harder than anybody to make online car financing easy, we're sure clients will agree our excellent car financing service is second to none. What's more, we offer clients the flexibility to choose the quality car they want from the dealer of THEIR CHOICE! Watch the how it works video for more details: http://www.carloan4u.co.uk/how-it-works.html?sAffiliate=awin
Key Benefits of using Car Loan 4U include
Buy your car from any UK dealer
Rates from 7.9% APR
No deposit required
All credit profile considered
Quick online decision
Why join Car Loan 4U affiliate program?
Our program offers a very competitive commission rate.
We require car finance applications from UK public that are aged 21 years or more and the loan amount for the car should be between £3,000 and £50,000.
The affiliate will get £1.00 commission for each completed application and if the car loan application has been paid out, the affiliate will get an additional £60.00.
Cookie Length
30 days
Sale Validation
All sales are validated within 28 days! This is a lead time for customer to return their signed document and their proof of identification back to Car Loan 4U.
Creative
Car Loan 4U has a wide range of banners to choose from – please see below for some examples.
If you have any questions regarding the Car Loan 4U affiliate program, please feel free to contact me on the details below.
Looking forward to hearing from you.
Thanks
Joe
Direct: +44 (0)1625 666 030