Can't get hold of Pie Face Game? Then allow us to introduce Splat!
Good evening,
This is just a very quick post to say that we're now taking pre-orders for Splat! With Pie Face being the phenomenon it is, it's also incredibly hard to get hold of, and Splat! offers another option for some messy family fun.
You can save 50% off the RRP by pre-ordering from us now.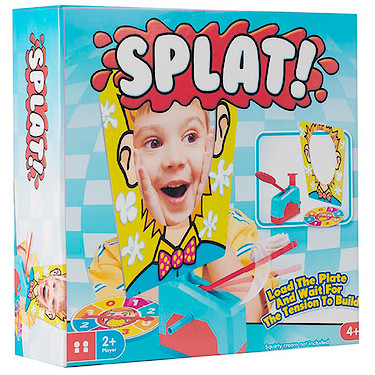 Don't forget, that we also have loads of Christmas Deals here.
Thanks,
The Entertainer Affiliate Team
Tags: 50% off toys, christmas gifts, promotion, toys, toys and games