Calor Gas launch their new affiliate programme with AWIN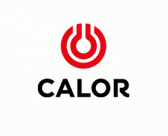 Hello everyone,
We're delighted to announce the launch of our brand new affiliate programme with affiliate window
All about Calor Gas Ltd.
Calor Gas is the UK's leading LPG (Liquified petroleum gas) supplier. Many homes and business that are not serviced by the main gas grid network, rely on LPG to power their homes and business. With over 75 years in the business, the Calor brand has become a well-established and trusted brand.
As experts in LPG, we don't just fuel homes but also our famous red gas bottles (you've all seen them) help power caravans and lots of gas appliances such as BBQs, Patio heaters, portable heaters and commercial tools.
Why join our programme?
Our website shop allows customers to order a gas bottle or request a gas refill online. Plus we've a range of gas appliances and accessories, where customers can benefit from buying the appliance and gas online together. So whether it's a portable Calor fire keeping you cosy and warm in winter or a stylish BBQ and patio heater helping you wine and dine al fresco in the summer, Calor can help.
Join our programme and you can benefit from:
• Dedicated account manager at Calor
• 5% commission on all gas and product sales
• Range of creative to help promote the programme
• Affiliate newsletter to keep you up to date with the latest deals and offers.
• Well established, trusted household brand
Launch Incentives
To celebrate our new programme we're offering a special 7% launch incentive for all gas and product sales in our shop until the 15th April 2013. Bespoke commissions are available also for top performing affiliates.
Cookie Length
30 Days
Calor Gas terms and Conditions
At  Calor we run our own extensive PPC campaigns and as a result bidding on our brand terms or misspellings is not permitted on the programme. For further information about our terms and conditions visit our profile page here

If you have any questions about the programme, please don't hesitate to contact me, I'm Nicola Brereton the affiliate exec at Calor. I'm really eager to start working with you and if you have any promotional ideas or suggestions, I'm all ears.
Hopefully speak to you soon
Nicola
Email - nbrereto@calor.co.uk
DD - 01926 318507
Mobile - 07824  082139
Tags: bbqs, Calor, Calor affiliate programme, Calor Gas, gas appliances, Gas bottles, gas cylinders, patio heaters, portable heaters