---
Cabinets At ESE Direct
Check out the latest Cabinets at ESE Direct!
The ESD small parts drawer dividers are designed for use with the rest of the ESD cabinet range and come in four compatible sizes. Drawer dividers are used to create compartments of exactly the right size for the material you have to store, allowing you to use every available bit of space as economically as possible.
Our Price From £2.66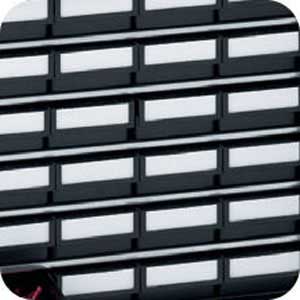 For the ultimate in storage and protection of hazardous materials, these high quality hazardous materials storage cupboards look attractive and provide security.
Our Price From £110.29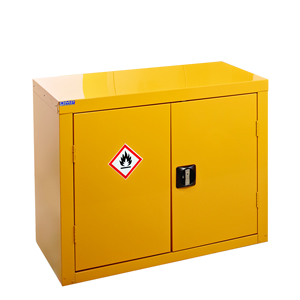 Storing acid or alkali liquids safely is important in ensuring that the workplace meets health and safety standards and minimises the risk of accidents. Cupboards used in the storage of such liquids need to be strong, with lockable doors and clear signage. These Acid Storage Cabinets/Cupboards have been designed especially to safely store acid or alkali liquids.
Our Price From £154.94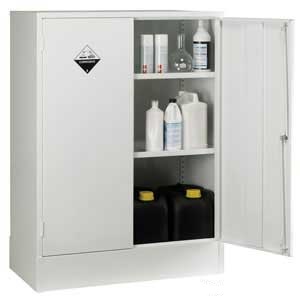 Castors for TuffBank, TuffStor, FlamBank, FlamStor, ChemBank storage chests and site boxes
Our Price From £117.99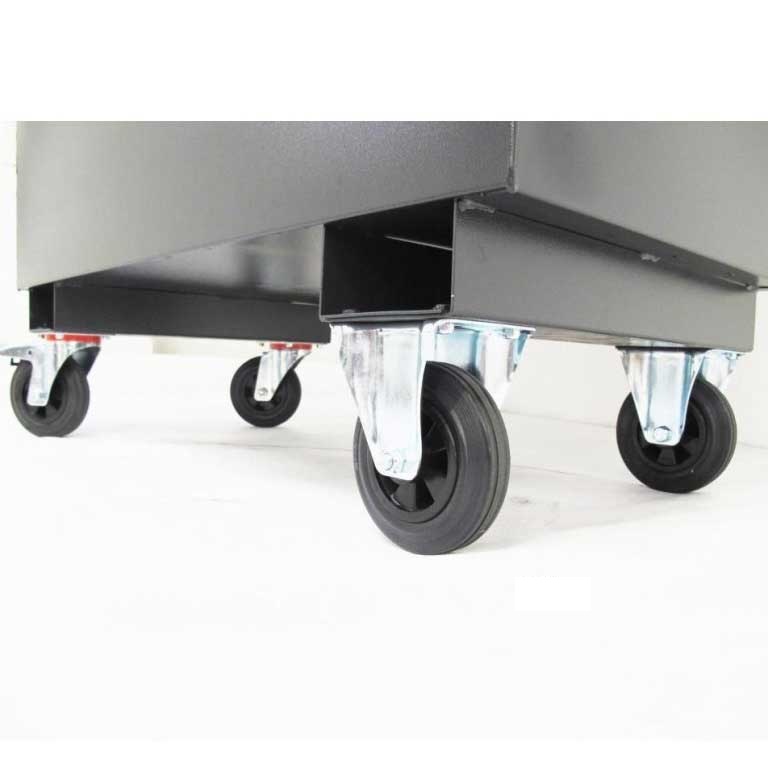 This space-saving, yet practical, turntable assembly is ideal for the easy identification and storage of thousands of small components. The 400 series can accommodate up to 1,792 different items while covering just 0.64 square metres of floor space!
Our Price From £389.40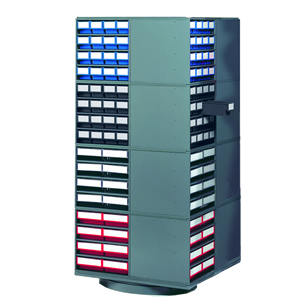 Strong roller shutter door protects the contents in the cabinet
Heavy duty welded 1.2mm thick sheet steel construction
The shelves have a 100kg capacity & the 150mm high drawers have a 50kg load capacity
Our Price From £890.43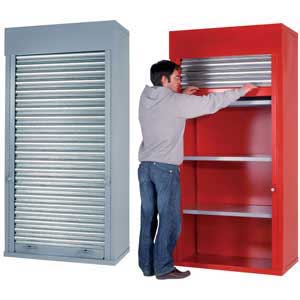 In workshops, garages and other environments where small parts such as nuts, bolts, fuses and screws are used its important that these are not only easily accessible but that they are also kept separate and organised.
Our Price From £17.05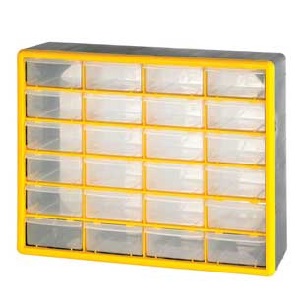 Commercial areas often require storage cabinets to store several kinds of things effectively. A drawer and cupboard storage cabinet is an ideal solution to meet the demands for storing things of various sizes.
Our Price From £319.99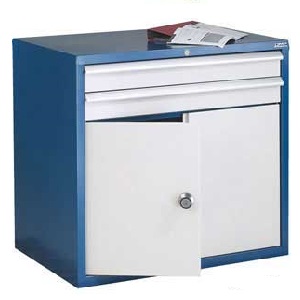 Anti-slip inlays are perfect when keeping tools, such as screwdrivers, inside a drawer, as the mat helps to stop them moving around and damaging the inside or other items. Tools can often be sharp, so having a durable mat design can not only protect the drawer, but prevent the objects from clashing into each other when the drawer is pulled out and pushed in.
Our Price From £5.32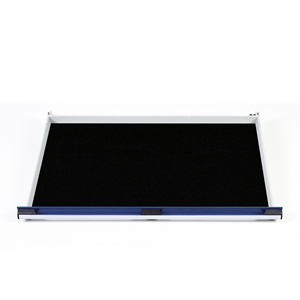 Bott back panel drawer extras for workshop fitted out tool cupboards are able to hold smaller, loose items and categorise these into sections, making them easier to find and to keep an eye on stock levels. The rack area clips tools, such as screwdrivers and pliers, in place, preventing them from falling out onto the floor.
Our Price From £28.45