Buy one get one free starts Friday!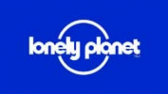 Sometimes the stars align to provide the perfect excuse for even more travel… From Friday 8th September get twice the worldly wisdom and put your plans into action with our buy one get one free deal. Simply add your chosen print books, digital titles or PDF chapters to your basket and use the code JUSTGO at checkout.
Hurry! Offer ends midnight Monday.
Tags: BOGOF, books, discount, discouver, ebook, explore, hotel, sale, savings, travel