Buy One Get One Free On Gluten Free Breads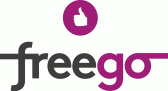 Good afternoon, Affiliates!
We're delighted to offer you a buy one get one free deal on our delicious gluten free Huttwiler breads.
Code: HUTT2FOR1
 In the search to find the best gluten free bread, we tried loaves and rolls in their hundreds. It wasn't just all about taste. We took into consideration fat and sugar levels, the ingredients list and what allergens were present. The best products we found were from a brand new maker in Switzerland, Huttwiler. We're the first people selling their product across Europe. It is worth noting that the breads need to be heated in the oven for about 10 minutes or even quicker is to slice the bread and stick it in the toaster. Either way, this is great gluten free bread. And it keeps for quite a while too given the way in which Huttwiler packs its gluten free bread, so no rush to eat and great to have in the cupboard as a reserve.
Plus: FREE NEXT DAY UK DELIVERY on all orders over £30!
Ciabatta (RRP £3.99)
These ciabatta go beautifully with a bowl of soup, but if you're feeling more creative, slice in half rub with olive oil and a sliced clove of garlic to make a wonderful gluten free bruschetta base.
Ciabatta Rustica (RRP £3.99)
This multiseed ciabatta variation is the favourite among many in the Freego team. You can aso heat in the oven (takes around 10 minutes).
Mini Baguettes (RRP £3.89)
For our tasting panel we cut this gluten free bagette into thin slices and popped them into the toaster. Terrific. We'd have this in preference to gluten containing baguette from the baker.
Mini Salted Pretzel (RRP £3.89)
This gluten free pretzel is our favourite from the Huttwiler bread range. Excellent sliced fresh out of the oven and filled with Emmental cheese and a good quality ham. Or for something a little more indulgent try sprinkling a sliced baguette with grated Gruyere and pop in the oven for 10 minutes.
Deep Link:<a href="http://www.awin1.com/cread.php?awinmid=6127&awinaffid=!!!id!!!&clickref=&p=http%3A%2F%2Ffreego.com%2Fcollections%2Fhuttwiler-gluten-free-breads" onmouseover="self.status='http://freego.com/collections/huttwiler-gluten-free-breads'; return true;" onmouseout="self.status=''; return true;" target="_top">Huttwiler Breads</a>
Don't forget to replace '!!!id!!!' with your publisher ID.
About Freego
We're a brand new business dedicated to bringing you the best allergen-friendly, healthy foods.   Born of personal experience, we're on a mission to make sure you never have to compromise on taste or quality.  From Italian pasta to gluten free bread straight from the USA, we've got everything you need to help you to stay happy, healthy and gluten free!
Ts&Cs
This coupon expires on Feb 28th 2015 and cannot be used in conjunction with any other offer or promotion.  Code can only be used once per email address while stocks last.  Max 6 boxes per order.
Tags: bread, discount, discount code, discounts, food, gluten free, offers, promo code, promotion, promotions, sale, voucher code, voucher codes