---
Buy Any 3 Pringle Products & Get 10% Off At Sock Shop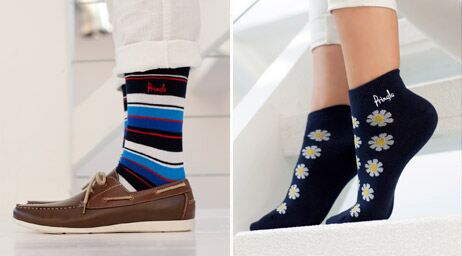 Every Pringle Garment brings to the wearer a heritage of craftsmanship and quality reaching back to the company's foundation in 1815. The Pringle name is a Hallmark for superior quality, with a rich and full heritage that is hard to beat. Combining beautiful design and intricate quality, take a look at our broad range of men's and ladies' socks and men's underwear below.
Get great looks, great fit and great value from this triple pack of Pringle Button Front Cotton Boxer Shorts! The soft, stretch jersey is both breathable and very comfortable, with added Lycra to maintain a close fit and give total freedom of movement.
Our Price £18.99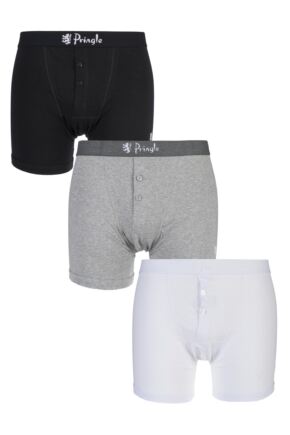 Stock up your sock drawer in one go with this classic Pringle Waverley sock pack.
Three pairs of soft, cotton rich men's socks will be a timeless addition to your wardrobe and ideal for every day comfort at the office.
Our Price £8.99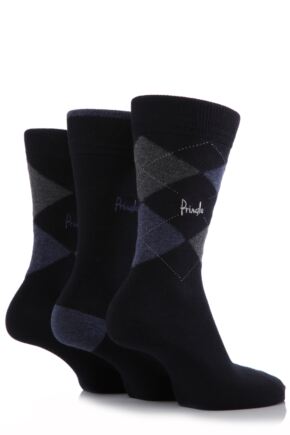 Better than ever, Pringle New Improved Fit Plain Hipster Trunks are here in a new design twin-pack, Lycra-enhanced for a soft, stretch jersey that offers a snug feel and sleek look.
Our Price £12.99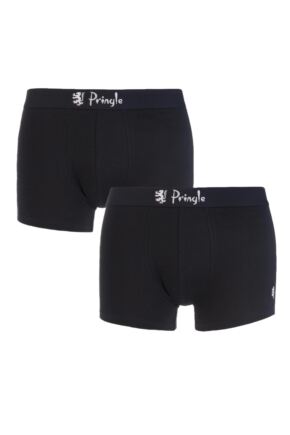 Comfort is paramount in these ladies' Pringle Jean Plain Comfort Cuff Cotton Socks, a triple pack of soft, smooth knit socks with specially constructed cuffs that have a honeycomb weave that shapes to your legs' contours and holds without tightness.
Our Price £7.99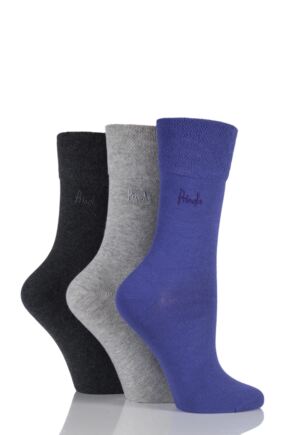 A smart, stylish sock for the discerning professional, these cotton-rich socks provide all day comfort and freshness.
Our Price £8.99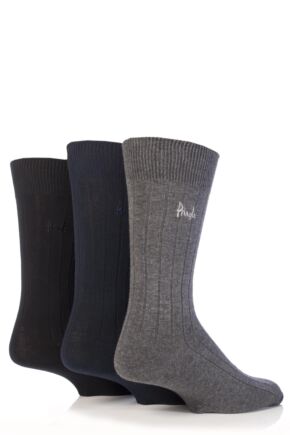 This Cotton-rich sports sock from quality brand Pringle is an ideal choice for any sports.
A ventilated top allows air to circulate around the foot, while the cushioned sole and arch support system provide additional comfort and protection, no matter how high impact your game.
Our Price £7.99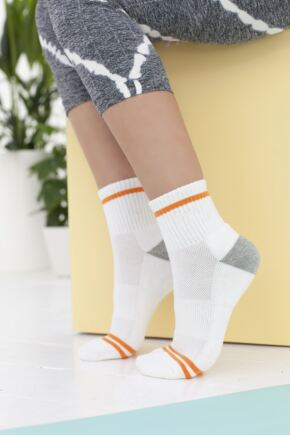 Bright, boldly colourful and varied, with contrast coloured toes and heels, even on the otherwise plain pair, these three pairs of Pringle Glasgow Plain and Multi Striped Cotton Socks cover a wide spectrum of shades, so avoiding a colour clash could prove difficult if you're not careful.
Our Price £8.99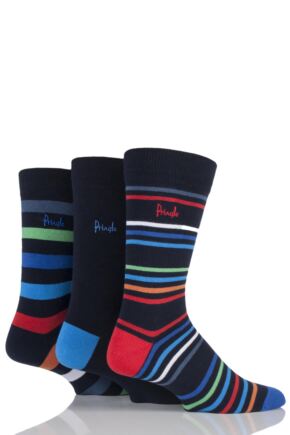 Put a bit of sophistication between your feet and the world when wearing summer shoes with Pringle Melissa Laser Cut Shoe Liners, fine woven opaque socklets in a twin pack of contrasting shades, lace-fronted for a pretty toe look in open shoes.
Our Price £7.99