---
Buy 1, Get 2nd Half Price On Sensodyne at Chemist Direct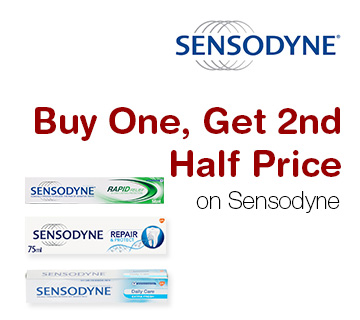 Buy One, Get The 2nd Half Price on Sensodyne at Chemist Direct;. Use The Discount Code - BNK18 To Get An Extra 10% Off Your Order This Bank Holiday!
Click here to find out more
Sensodyne Pronamel Gentle Whitening Toothpaste helps minerals penetrate deep into the enamel surface, actively strengthening and re-hardening weakened enamel, making it stronger, healthier and better protected from the effects of everyday acids while helping to restore the natural whiteness of the teeth.
Our Price £4.49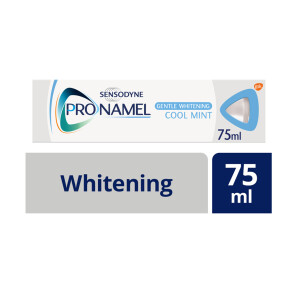 Sensodyne Pronamel Daily Mouthwash 250ml is formulated to help protect against the effects of Acid Wear, and also helps protect against tooth decay with twice daily brushing.
Our Price £3.29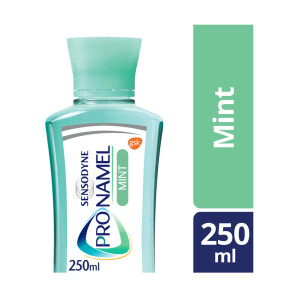 Sensodyne Pronamel Toothpaste Children is developed with dentists to help protect children's teeth from Acid Wear. New permanent and milk teeth can be vulnerable as acids can weaken enamel, allowing it to be slowly worn away.
Our Price £1.99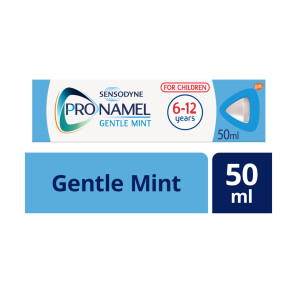 Sensodyne Rapid Relief Toothpaste 75ml is clinically proven for fast relief of sensitivity pain. Its unique formula acts to quickly create a barrier over sensitive areas of your teeth. It provides fast relief and builds ongoing protection with every brush.
Our Price £4.99
Sensodyne Repair & Protect Whitening Toothpaste is a unique, clinically proven calcium formulation. It helps to repair vulnerable areas with the natural building blocks of teeth. It relieves painful sensitivity to help you enjoy life without worrying about the pain of sensitive teeth.
Our Price £4.99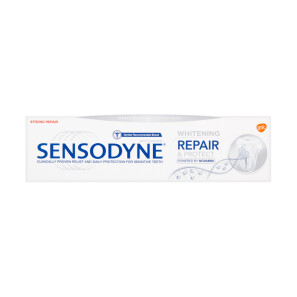 Sensodyne Pronamel Toothbrush gently yet thoroughly cleans sensitive teeth and helps to protect tooth enamel and prevents it from wearing. Its patented flexible gel pad holds the brush bristles to provide effective cleaning.
Our Price £3.49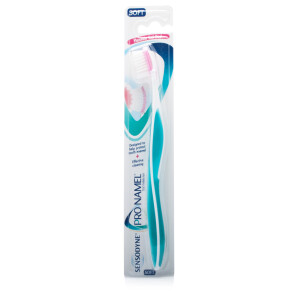 Sensodyne Daily Care Toothpaste has been specially formulated for people with sensitive teeth and can be used every day. It provides all the benefits of regular toothpaste, while providing expert care for sensitive teeth. Brush twice a day every day to help strengthen teeth, fight tooth decay and promote gum health.
Our Price £3.49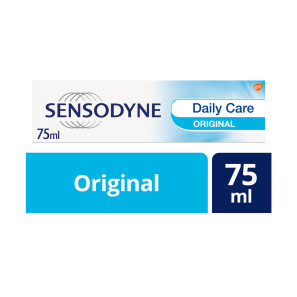 Sensodyne Daily Care Gentle Whitening Toothpaste is developed for sensitive teeth and to gently remove stains for a smarter and whiter appearance. It contains fluoride which helps to strengthen teeth and fight tooth decay, making Gentle Whitening the obvious choice for a bigger and brighter smile.
Our Price £3.29