Butterfly Collection By Waterford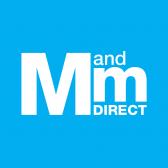 Our amazing fashion sale has been extended! Still save up to 80% on your favourite brands Henleys, Firetrap, Superdry and many more! You can also get free delivery at 35€, simply enter the code HP31 at the checkout. Be quick as these offers end on Tuesday 19th June at 10am!
Looking for more than one cool product? We also have great multibuy offer running at the moment.
You can get an additional 20% off selected soccer products right on time for the EM – Support your team now!
Contents:
New Voucher Code
Extended Fashion Sale
Multibuy
Euro Shop - Extra 20% Off
Voucher Code
New Voucher Code
Code: HP31
Promotion: Free Delivery On Orders Above €35
Expiry: 19-06-2012 (10am)
Golddigga Womens Alley Tall Boots Black


- Golddigga mid calf flat boot.
- Embroidered branding.
- Sueded fabric and synthetic upper.
- Sherpa fleece lining.
- EVA sole.
- Elasticated side tabs.
RRP €71.21
Our Price €23.30
Limited Edition Teenage Cancer Trust Chrissie Hynde Rock T-Shirt Black


- Exclusively designed for Teenage cancer Trust.
- Each T-shirt is one of 1,500 and exclusively sold by M and M Direct.
- 100% cotton.
- Slim fit. Raw edge finish. Printed graphics.
- All profits from the sale of this T shirt will go directly to Teenage Cancer Trust.
- HELPING YOUNG PEOPLE FIGHT CANCER.
RRP €25.89
Our Price €7.56
Elements Womens Necklace Lilac


- Elements surf inspired necklace.
- Random sized diamond shaped beads.
- Metal screw clasp.
- Length: 42cm approx.
RRP €7.76
Our Price €1.74
French Connection Junior Laurel FC T-Shirt Racer/Darkest Blue


- French Connection short sleeve jersey tee.
- Distressed branded chest print.
- 100% cotton.
- Stretch rib edging to the neck.
- Straight hem.
RRP €22.00
Our Price €9.05
Bench Womens Naples Flip Flops Plum/Sand


- Bench 3-point flip flops.
- Embossed tab branding.
- Rubber upper.
- EVA sole unit.
- Printed footbed.
- Anti-slip rubber.
RRP €32.36
Our Price €12.94
Roxy Womens Duke Screen Flash MSP T-Shirt Light Grey Heather


- Roxy short sleeve jersey tee.
- Printed branding to the chest.
- 100% cotton.
- Ribbed scoop neck.
- Slightly fitted.
- Straight hem.
RRP €25.89
Our Price €12.94
Euro Shop - Extra 20% Off
Legends Mens T-Shirt Ireland Number 10 Dark Green/White


- Legends short sleeve jersey retro tee.
- Distressed print graphics.
- 65% polyester 35% cotton.
- Contrast neck and sleeve trim.
- Straight hem.
RRP €16.82
Our Price €6.21
Legends Mens T-Shirt Espana Number 7 Red/Yellow


- Legends short sleeve jersey tee.
- Distressed print Espana graphics to the chest.
- 65% polyester 35% cotton.
- Contrast rib trim to the neck and sleeve.
- Straight hem.
RRP €16.82
Our Price €6.21
Legends Junior T-Shirt England 10 Red


- Legends short sleeve jersey tee.
- Distressed print England graphics to the chest.
- 65% polyester 35% cotton.
- Contrast ribbed neck trim.
- Straight hem.
RRP €12.94
Our Price €5.17
Voucher Code
Code - AG12
Promotion - 5€ off 50€
Expires - 21-06-2012