Butlins: Latest Offers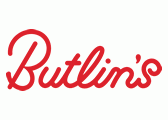 Good afternoon from Butlins!
I hope you're having a good week!
We just wanted to get in touch to let you know about our current offers and prices that are live at the moment.
2016 is just around the corner and we've got some a whole host of short breaks in both the school holidays and during term-time. Plus, families can still get away this year on a short break over the festive period.
Your users can benefit from the below offer(s) and prices when they book by midnight until Thursday 26th November.
Then we will launching our Black Friday pricing on Friday 27th December with 10% of all breaks until midnight 1st December.
Please get in touch to let us know how you're planning to promote Butlins.
If you have any question please do not hesitate to ask.
Kind regards,
Jack Robinson
Butlins Affiliate Team