Butlins' Hot Early Booking Offers - MUST END 12th JAN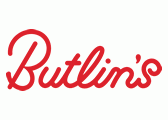 Good afternoon from the Butlins affiliate team!
I hope you're having a good week!
With the Butlins early booking season well underway I wanted to send out a note thanking you for your continued support on the Butlins affiliate program and share that we are seeing some especially strong channel performance in January so far through our affiliate partners so please keep your efforts going and secure your share of what is looking likely to be a record period for the program!
At the moment we have a great set of offers for publishers to get behind including up to 20% off all 2016 breaks plus £30 off on all bookings and Feb half term breaks starting from £66 per person!
There simply has not been a better time to get behind the Butlins affiliate program.
Your users can benefit from the below offer(s) and prices when they book by midnight, Tuesday 12th January.
Save up to 20% on all 2016 breaks PLUS an extra £30. Plus this week only - save an extra 10%
Please get in touch to let us know how you're planning to promote Butlins .
If you have any question please do not hesitate to ask.
Kind regards,
Jack Robinson
Butlins Affiliate Team
jack.robinson@mecglobal.com